Polish marketplace agency Nethansa records monthly revenues of over 100,000 EUR
The company develops an AI-powered sales automation software that allows customers to quickly upload their products to Amazon
Nethansa recently received a seed investment of 1.8 million EUR
Polish marketplace agency Nethansa announces monthly revenues of over 100,000 EUR, as it prepares to launch a Software-as-a-Service (SaaS) version of its AI-powered sales automation platform "Clipperon".
The company recently received a seed investment of 8 million PLN (approximately 1.8 million EUR), pushing the funding total to 3.5 million EUR.
"We had a growth rate of over 250% from 2019 to 2020 and now we already have a six-digit monthly sales figure in euro", Sascha Stockem, CEO and founder of Nethansa, told ITKeyMedia, without providing additional information.
11 private business angels from Germany, Switzerland, the UK and Poland invested in Nethansa, alongside three Polish venture capital funds, Stockem explains.
Jaroslaw Czubiński, founder of Polimed, a company focusing on novel medical technologies, Nico Konrad, managing partner of corporate finance consultancy firm DLT Capital, Jörn Brockhuis, founder of law firm BSJP, and Jerzy Kufel, CEO and founder of digital product agency iteo, are a few of the angel investors.
CofounderZone, LT Capital and Movens Capital are the VC funds that backed Nethansa.
We already have a six-digit monthly sales figure in euro.

— Sascha Stockem, CEO and founder of Nethansa
Artur Banach, managing partner at Movens Capital, recalls he met Sascha Stockem in 2018 at the Infoshare conference in Gdansk. "I was impressed by the company's vision and first results, but for us it was too early to invest then. Two years later, the fund was already in full swing and Nethansa was in the process of raising funds – it turned out that the company had already built a strong position in Poland and had chances for strong international expansion. We didn't hesitate for long", he told ITKeyMedia.
Banach says Nethansa's "rare" revenue growth rate, of over 250% per year, as well as their AI solution makes Movens optimistic about the investment.
"The company (…) operates in a huge market, has a product that comprehensively solves problems for potential and existing sellers on Amazon, a competitive advantage from the use of AI algorithms and the potential for accelerated growth from the introduction of an easily scalable version of the Clipperon app", he added, stating that the key to the company's success will be the acceleration of its sales under the SaaS model to customers outside Poland.
This is Movens' second investment in the e-commerce sector, after Vue Storefront. Banach explains that the news that Amazon formally announced its expansion into Poland and CEE (Central and Eastern Europe – editor's note) reinforced their conviction to invest. Editor's Note: In late January 2021, Amazon, who has been operating in Poland since 2014, announced it is planning to launch amazon.pl, to provide Polish customers and SMBs the option of conducting purchases and business in their own language and currency. Amazon is one of the largest foreign employers in Poland, having created over 18,000 jobs.
While Movens anticipates Nethansa will go through further rounds of financing to realise its potential, Stockem says he is considering several exit strategies, but "most likely" it would be with a large strategic investor.
Talking about future plans, Nethansa's CEO hints at expanding their services offering to platforms other than Amazon, such as the German hypermarket chain real.de.
From any ERP to Amazon, with One Click
Nethansa is a certified service and technology provider approved by the Amazon Service Provider Network and the Amazon Marketplace Appstore, providing complex sales support services to clients operating or wishing to sell on the world's largest online marketplace, with an estimated 300 million potential buyers.
The company offers various services such as managing marketing campaigns, training on the Amazon ecosystem or negotiating the terms of cooperation with Amazon, but their flagship product is the Clipperon platform that automates sales and logistics.
Among Clipperon's most interesting features are the automated publishing of listings (products) from the client's ERP to Amazon (essentially allowing the upload of hundreds or thousands of products with one click) and the automatic adjustment of products' prices to allow, for example, winning auctions at the highest possible price.
However, that said, it is important to note that successful ERP implementation isn't about technology infrastructure. An ERP software can extend its capabilities beyond inventory, management, procurement, maintenance, order management, project management, and CRM. Advanced technologies like an Enterprise PMO can not only enhance traditional ERP functions, but also create new opportunities, new services, and deeper insight into the market possibilities.
Most modern epmo solutions offer integration with various ERP systems, allowing for more flexibility and a more multidimensional approach to analytics and reporting. So, it would be prudent on the part of the company to make an informed decision about the same before the implementation of such software into their organizational structure.
Nonetheless, it must be noted that the ERP system starts where the EPM system ends, as both aim to execute transactions and optimize performance planning. When the processes are planned properly, businesses will be able to take advantage of efficient transaction processing faster. This will enable the company to ensure more accurate financial reporting and management. If necessary, companies can also turn to companies like Holland Parker for help with financial management tracking and forecasting accuracy if they need it.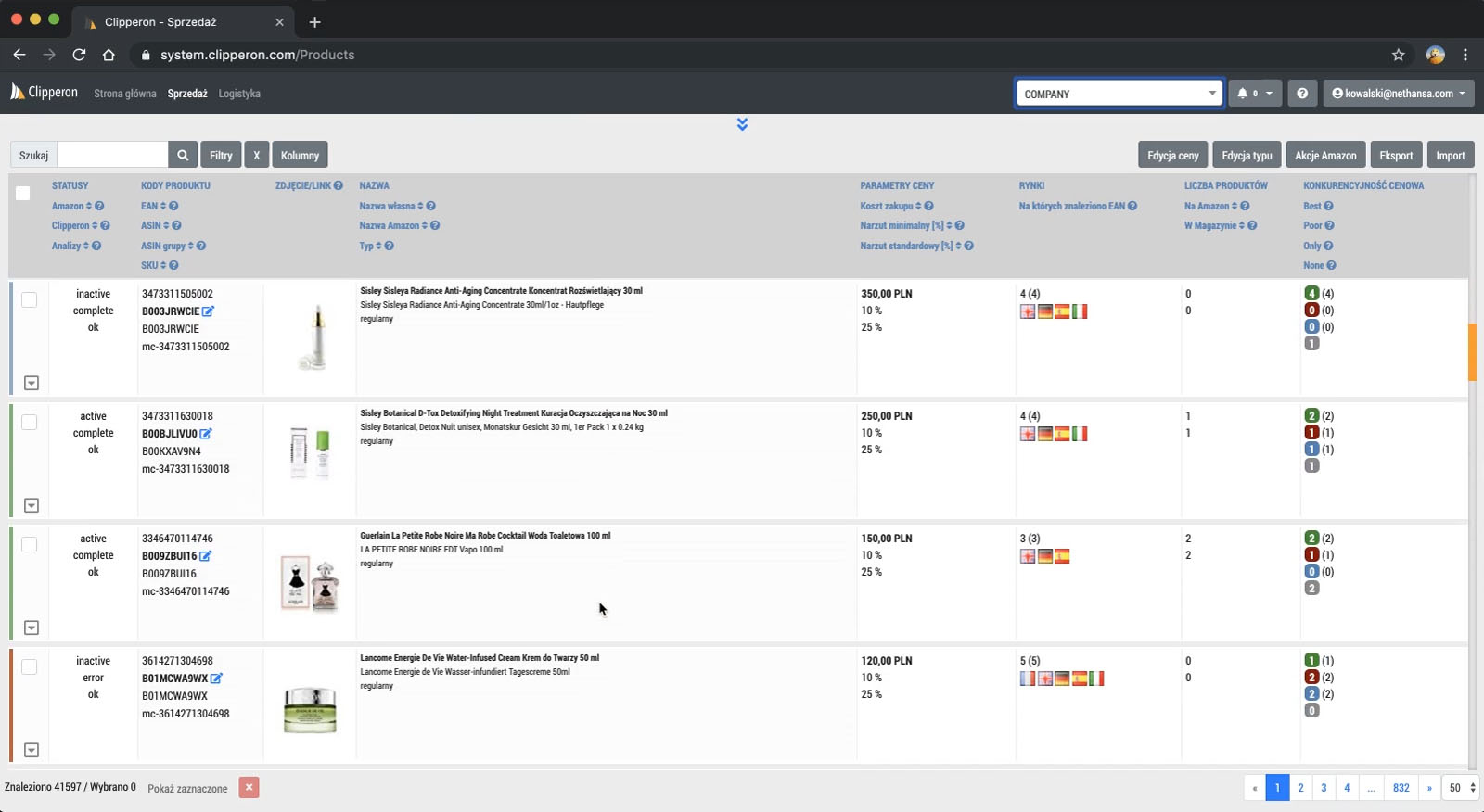 Screenshot of one of Clipperon's dashboards
Powered by artificial intelligence (AI) algorithms, Clipperon can also forecast turnover and profits for up to 30 days in advance and allows users to manage orders and inventory, including selecting and calling couriers, generating invoices, and delivery slips, or tracking shipments. You could also attempt forecasting with acumatica, which can assist in calculating stock requirements and incorporating data straight from the suppliers.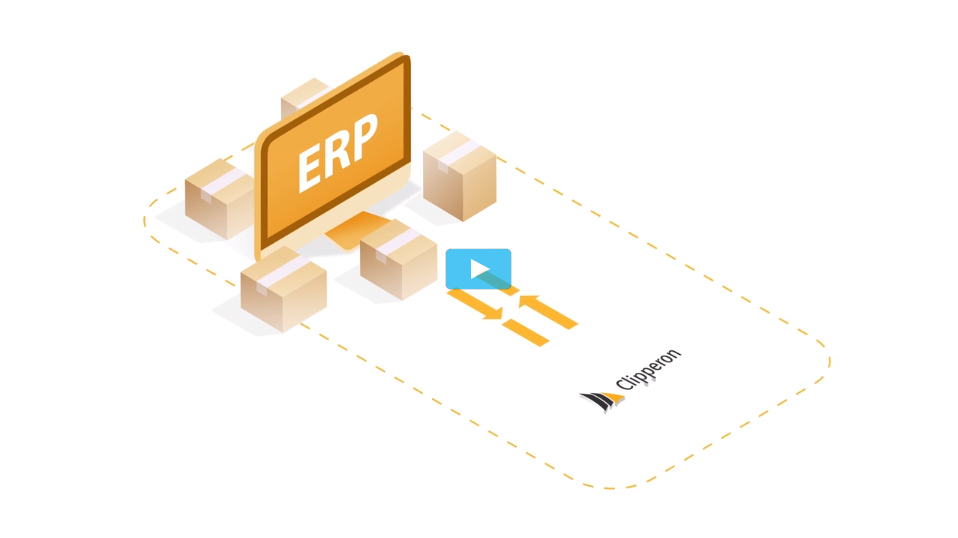 ▶ How Nethansa's Clipperon works
"With the AI-powered price management module, customers can even double their gross margins", comments Artur Banach.
Nethansa says their clients sold products worth 45 million EUR on Amazon in 2019-2020. The company did not offer exact details about its pricing model, but stated they work with a monthly fee and a provision.
The startup also highlighted the following achievements among its clients:
Nethansa has close to 100 clients, the majority based in Poland, but also in Germany, Czechia (Czech Republic) and the UK. Their portfolio includes names such as Biogo, Boco, Cyfrowe, Centima, Max & Mrau, SFD, Swiss, Wojas, Zegarki Centrum.
"We already had a few customers in Germany, but after COVID started we focused more on the Polish market", said Stockem, highlighting that the on-going pandemic pushed a lot of retailers to turn to e-commerce and Amazon in particular, as offline business was no longer safe. There has also been a "great" increase in demand and interest in selling on Amazon, and thus in Clipperon, since the retail giant announced its plans of formally launching amazon.pl.
Medieval Roots
Nethansa was originally called Webbiz (established in 2015), and changed its name in 2018.
The name "Nethansa" includes the word "Hansa", which originally meant a union of German merchants operating abroad. The first economic union of cities – the first Hansa – was recorded in the 1200s and eventually evolved into the Hanseatic League. At its peak, the League included towns from modern-day Netherlands, Germany, Poland, Russia, Latvia, Estonia, and Sweden.
"The Hanseatic League was an amalgamation of cities and merchants who, thanks to mutual support, experienced impressive economic development. Today's Nethansa supports European companies in their expansion into foreign markets on the world's largest trading platform", explains Stockem.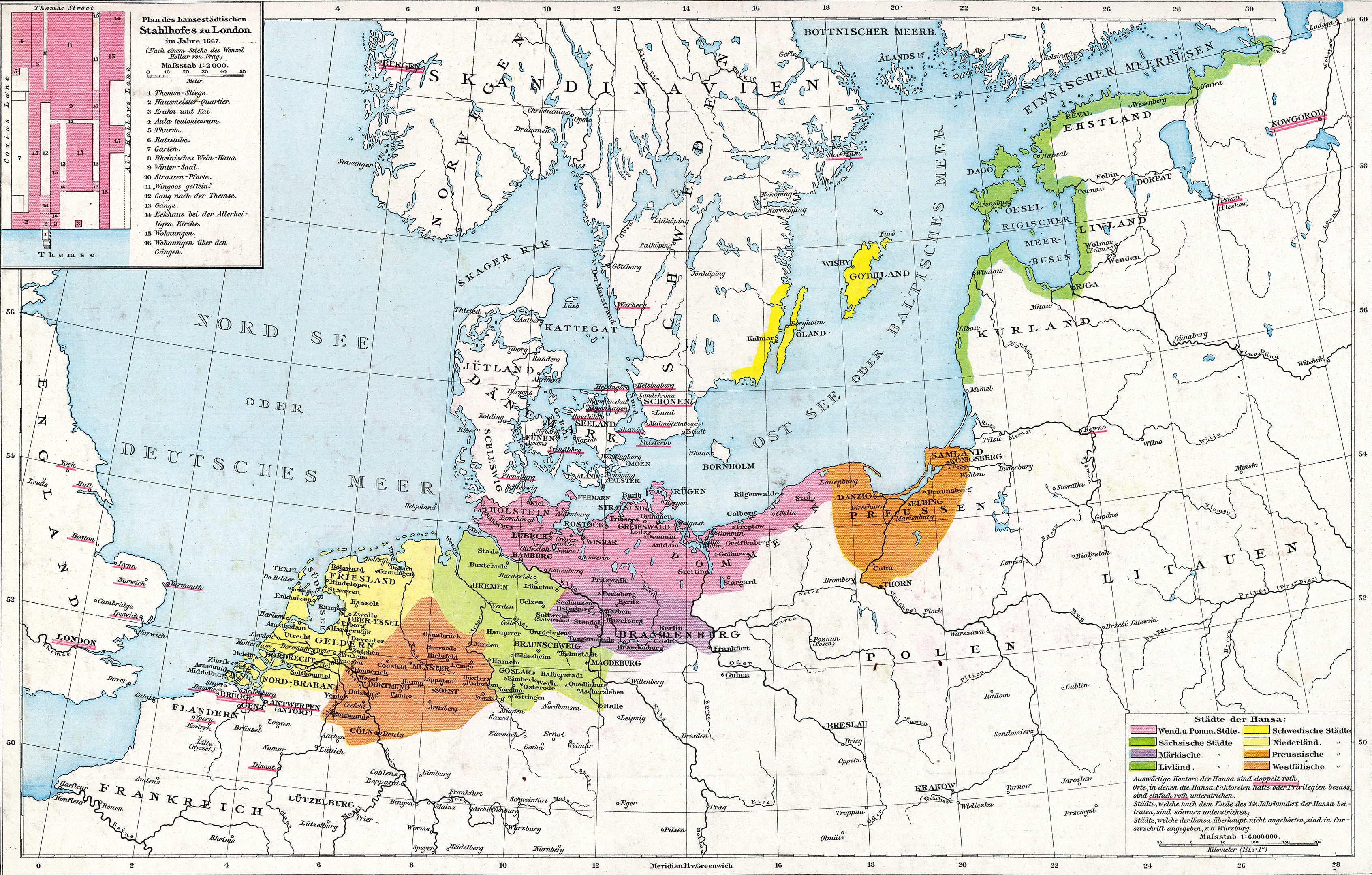 Map of the Hanseatic League in the 1400s – Allgemeiner Historischer Handatlas
The key difference, he says, is that Nethansa now has the advantage of being open to the whole world: "We have no territories to which we would limit our aspirations."
Based in Sopot, near Gdańsk, Poland, Nethanasa currently has over 40 employees.
The company was involved in a EU-funded project, receiving a grant of approximately 250,000 EUR for developing its export activity "through promotion on international markets". Stockem says Nethansa applied for another project involving the use of AI in price forecasting, looking at a potential grant of 1 million EUR.
Serial Entrepreneur
Stockem, who has an MBA and a private pilot license, says the idea for Clipperon came to mind when he was CEO of a retail chain (Stokki, he also founded the company – editor's note) and he wanted to "automatically" sell online all the goods they had in their shops. Stokki sold footwear, apparel and home decorations.
He wore the same "CEO and founder" mantle for Neptun Investment, which specialised in German-Polish trade, covering candles, decorative items, confectionery, and textile goods. Neptun Investment had a sales office in Köln (Cologne), Germany. Stockem also had his own event management company, operating in the German city of Soest.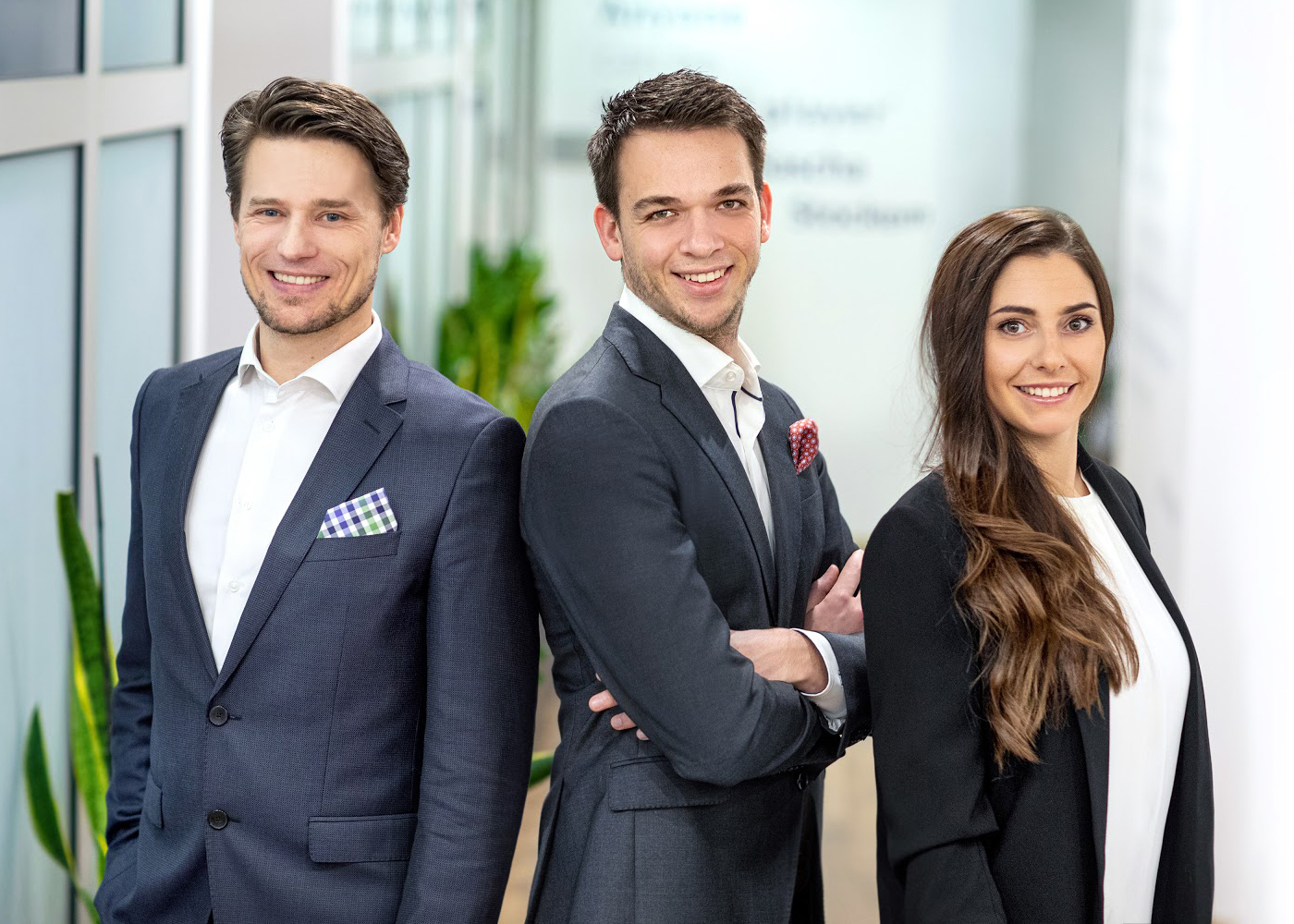 Nethansa's core team; left-to-right: Miłosz Wójcik, chief portfolio officer, Sascha Stockem, CEO, Aleksandra Szarmach, chief marketing & sales officer; Stockem and Szarmach also worked together at Neptun Investment and Stokki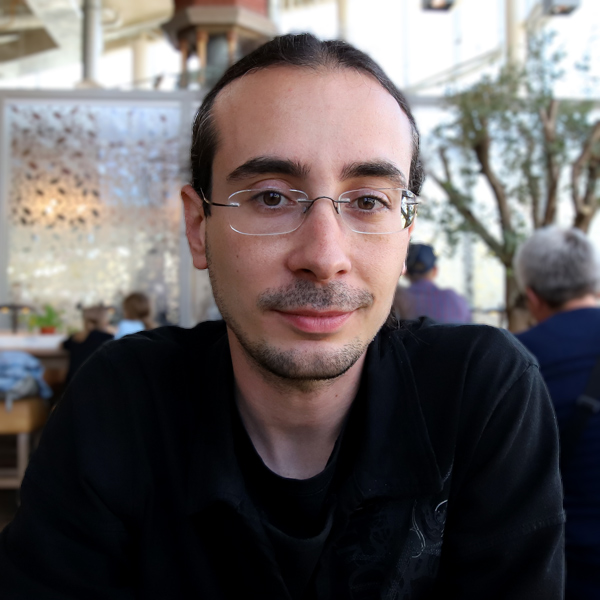 Sabin Popescu works as content editor, web designer/ developer and occasionally graphic designer for various companies and institutions across Eastern Europe and was an IT journalist for Romania's leading business daily, Ziarul Financiar.