The 6th annual meeting of the NGO sector, which took place 27-28 May in Copernicus Science Centre, Warsaw, convened under the theme #more digital. The event was organized by Information Society Development Foundation and Polish-American Freedom Foundation in partnership with Intel
Flying drones, hot tech gadgets, great presentations, famous faces and first interactions with augmented reality – that was the scenario of Sektor 3.0, (un)conference for Polish NGOs interested in technology-driven change, which gathered over 500 people from all over the country, including the representatives of business, public administration, academia, and NGO leaders. All the participants had a unique opportunity to test those innovations during the well-attended technology demonstration part of the event.
Following a welcome from Program Director at Polish-American Freedom Foundation  Radosław Jasiński, and Rafał Kramza of Information Society Development Foundation,  Michał Boni, MEP, set the scene with the theme '#more digital′, officially opening a discussion on the future of digitalization and the role that new technologies can play in organizations working for local communities.
"It is important to be more digital, but we also have to remember to be more human at the same time," "Do we own technology, or maybe we are isolated from it?" – The whole day was bustling with hard-hitting and thought-provoking questions, statements and activities. The participants had the opportunity to take part in selected thematic blogs, such as: social, video, mobile, fundraising, each of them offering a wide range of topics to deal with. They could learn, for example, how to make a viral, promote an interesting event, manage projects from a smartphone or tablet, and what is the role of a mobile in news coverage. Ahmad Piraiee, ITKeyMedia, talked about the role of hashtag in organization and common mistakes in using it; Tomasz Sulewski, Orange, shared his views on the most influential social networking sites and what is going to change in the future, Barbara Dyluś, Microsoft, together with Aneta Klimek-Jędryka, Fundacja Iskierka, showed how kinect technology helps children with motor impairments, while Ivan Owen, Member of e-Nable Community Foundation, instructed the audience on how to use 3D printer.
The first day of the conference ended with an award ceremony. The award was presented to the Foundation for audio description progress 'Katarynka' for using audio description technologies to make the life of people with vision disfunction better.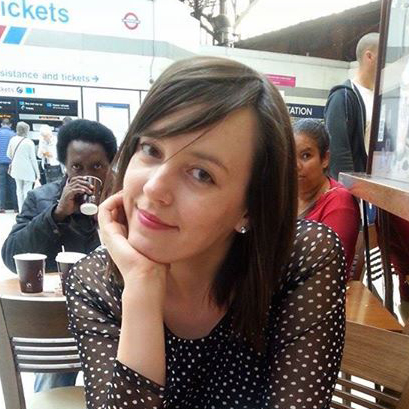 Emilia is an experienced editor, gifted wordsmith, a professional translator, but first of all, an avid reader.