The IoT market value is forecasted to grow to 1.6 billion U.S. dollars by the end of 2025.
SEZO, an IoT solutions company from Poland, has been on the market since 2017 and operating within the module/sensor segment.
Besides offering a suite of IoT products, SEZO is able to deliver customizable solutions for each specific use-case.
When it comes to technologies, SEZO's choice falls on industry-proven standards like LoRaWAN, LTE-M, and NB-IoT.
Meet SEZO
Did you know that the market value of the Internet of Things, or IoT, is forecasted to grow globally to 248 billion U.S. dollars by the end of 2020, and nearly six times more by the end of 2025? Recently, we have had a chance to get to know one of the IoT solutions companies that are already in the game.
Meet SEZO, a Poland based company that offers solutions in LoRaWAN, LTE-M, and NB-IoT technologies. Its mother company WiRan, which is a hardware design office with a proven track-record of RF technology solutions, telemetry expertise, and EMC testing, has been on the market under different names since 2002. Back in 2017, based on its experience in wireless communication devices, WiRan presented SEZO (that stands for the first letters of SEnsor ZOne).
SEZO, as a suite of products, can be best described as a long-range of customizable IoT solutions. The company offers devices that are designed for monitoring parameters such as temperature, humidity, air quality, and others. SEZO assists in such burning issues as:
Detection of high levels of particulate matter that can be detrimental to humans health;
Identification of noise pollution zones;
Tracking of valuable items that assures the safety of goods;
Detection and alerts of water leakages.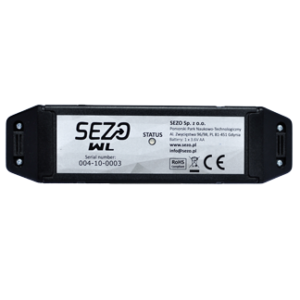 Besides, thanks to LoRaWAN technology an installation itself is relatively low-cost, and, moreover, LoRaWAN allows to cover large areas in one go.
Undoubtedly, as SEZO's CEO Maciej Król says, hardware design requires many competencies: starting with specializing in system and firmware engineering, and right up to communication systems to databases and cloud platforms. Thus, proven experts are needed, and SEZO can boast about having engineers with over 15 years of experience on board. To date, SEZO's operations are headed by Maciej Król (CEO), Borys Lange (Head of HW), Krzysztof Pranga (Head of FW).
Diving Deeper
Recently, SEZO took part in a ScaleUp Brinc accelerator, resulting in a better understanding of what audience to focus on. SEZO targets industries such as transportation, healthcare, warehouse control systems, air quality control within facilities, and others. Primarily focusing on the integrators operating within the IoT industry, SEZO also deals with end-clients on their own.
When it comes to Unique Selling Proposition, SEZO states it is able to create, in a short time, hardware that is specifically optimized for defined use-case alongside customizing existing products. Thanks to the experience and know-how skills of the team, it is possible to quickly create highly-optimized low-power and long-range telemetry systems using LoRaWAN, LTE-M, or NB-IoT protocols.
Low-power operation and long-range is what LoRaWAN, LTE-M, and NB-IoT technologies have in common. Their differences in turn allow SEZO to deliver solutions that are fully optimized for a specific use-case.
LoRaWAN provides an opportunity to create an independent network that doesn't require an external connectivity operator like a telco company. Thus, improves data security and removes data transmission recurring costs. Since power consumption is lowest amongst other forms of communication, LoRaWAN is a good choice for operating devices that are expected to function for a couple of years without battery replacement.
However, business that prefer using existing network coverage provided by telecom operators can look for various software solutions for telecom companies, that can help reduce initial costs of setting up as well as help deliver rapid responses and effective customer support.
Separately, LTE-M is better suited for mobile devices or telemetry that requires higher bandwidth, while NB-IoT is the best choice for devices that are transmitting data with long intervals.
At present, SEZO is all set to start selling its product line along with prototypes of subsequent products. Thanks to their laboratory, SEZO products are distinguished and certified, thus SEZO can assure its existing and prospective customers of the reliability of their measurement.
It's clear that the Internet of Things market doesn't seem to be an "easy-to-get-into" place. We got a chance to discuss what it takes to succeed within the IoT with the Growth Director of FIBARO, which is a provider of smart home solutions. Unlike SEZO, FIBARO uses Z-Wave and Apple HomeKit technologies in its products, however, Krystian Bergmann, told ITKeyMedia that technologies used by SEZO can be found in industrial IoT applications, instead of Z-Wave and HomeKit being common in the smart home branch.
"The IoT market is constantly developing, it is open to integration and all kinds of cooperation. In order for a company from the industry to think realistically about success, it must take into account not only the availability of its products, their design, unique value propositions, and the real benefits of having them at home. The success is also due to the openness of given solutions to work with third-party devices. It is worth being up-to-date all the time, monitoring changes in the market, and closely monitoring customer behavior."

Krystian Bergmann, Growth Director FIBARO
What Studies Tell Us of LoRaWAN Technology
As stated by Ferran Adelantado and his colleagues in this study, LoRaWAN is practical for such things as smart-city application, tracking, and metering. Also, LoRaWAN is considered less practical for monitoring in real-time, and absolutely not feasible for video monitoring.
LoRaWan reliability has been assessed in a city deployment, and the results showed that in terms of packet reception ratio was 95.5% (over a distance of 2 km).
There are also two key conclusions of the impact of mobility on the LoRaWAN performance that have been studied here:
LoRaWAN technology is quite sensitive to mobility;
The mobility effect aggravates the performance for end nodes if reception conditions are bad.
LoRaWAN definitely ensures smooth coverage, but at the same time is not able to cope with mobility well.
SEZO Today
Right now, SEZO products are in the introduction-growth stage, and negotiations with large scale manufacturers are taking place. SEZO team expects to be in the middle of the growth stage with at least 4 of their products within 12 months. Current SEZO's clients are on the stage of testing the devices, and, as stated by Maciej Krol, their biggest challenge to date is to be able to serve a large quantity order once their clients decide to go through implementing SEZO solutions on a large scale.
"At this point, we have a ready to sell product line as well as prototypes of subsequent products. We believe that only solutions that are strictly optimized to market requirements can achieve success on the large scale on the IoT market. Our devices are created from scratch by an experienced design office, which can quickly adapt them to the customer's strict requirements for a specific use-case. There are already many IoT telemetry devices on the market. Thanks to our laboratory, our solutions are distinguished by a certificate of calibration of every single parameter, which assures the customer of the reliability of measurements of our products. We cooperate with large customers and system integrators who have already learned about our competence and the value of partnership that we provide. We stand at the threshold of mass deployment of more than one of our products"

Maciej Krol, SEZO CEO
According to International Data Corporation, as of 2020, the Module/Sensor category covers 28.6% of the whole market share. Although the pandemic has apparently influenced the IoT, experts predict that spending on IoT will achieve a CAGR of 11.3% over the next 4 years. Incorporated in IoT products, sensor technology will be becoming cheaper, technologically mature, and more readily accessible.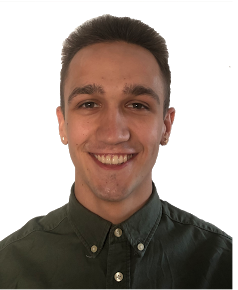 Andrei, being an undergraduate, is a fresh specialist with a twinkle in the eyes. Driven by adventure and opportunities, Andrei strives to contribute and collaborate. His passions lie in the intersection of technologies, branding, and advertising. As a person he is utterly convinced, the greatest value can be gained through self-development and learning. He is always on the move, and all over the things he loves.