Uncapped is a Warsaw and London-based fintech which offers an alternative to traditional debt and equity funding to startup founders
What the company calls "growth capital" is lent based on the startup's revenue prediction, once the existing marketing and sales data is connected to Uncapped's algorithms
The credit is then paid back as a percentage of every sale, plus a flat fee of 6% added – with no interest or fixed payback timeline.
Within the last 7 months, the COVID-19 pandemic has caused a large-scale switch to e-commerce. For some startups, this is an opportunity for growth never seen before. But with little trust in startups from traditional financial institutions, expanding to meet the new market can be an issue. Other solutions have their disadvantages, too. For many founders, giving up equity in companies they have spent countless hours on is out of the question. This is a very individual matter and we have seen extremely different attitudes in the market. From a dramatic fight for every share to the understanding that it's better to have a smaller share in a company that is worth something than a large share in an organization that is not growing, told us Dariusz Nawojczyk, CMO at Salesbook, a company offering solutions for sales representatives.
A particular difficulty comes with funding online advertising, which is a key driver of sales for many companies. That's where Piotr Pisarz, CEO and co-founder of Uncapped, saw an opportunity. 
At first, Uncapped provided online advertising budgets to revenue-generating startups, but they have by now expanded the scope of their service. We tap into several data sources and use proprietary algorithms to assess companies in a novel way, radically different from traditional lenders, Piotr told ITKeyMedia. The debt is then paid as a percentage of the generated revenue. 
The market response
The name refers to the uncapped, or unlimited, opportunities for growth we give our customers, without needing to fundraise and give up equity, explains Piotr.
What also seems unlimited is the demand in the market for alternative funding solutions. We see a tremendous interest, with hundreds of transactions already done. The online ecosystem was clearly waiting for a product like this, says Piotr. This demand has been noticed by investors who backed Uncapped with $ 26 million in funding. The main investor was Mouro Capital, with participation from Iron Ventures and existing investors Global Founders Capital, Seedcamp, and White Star Capital. 
Differing opinions
However, some argue that companies with a strong proposition will receive funding with ease, and thus Uncapped's solution isn't necessary on the market. Asked about the difficulty of obtaining funds for typical expansion measures, such as advertising, Dariusz Nawojczyk says: It is quite simple if we are prepared for the expansion process. So we must have the stage of adapting the product to the market behind us and confirmed traction. Moreover, our business model should be scalable and described by historically verifiable indicators such as CAC, LTV and churn. Investors who enter the company at this stage are more interested in whether the organization has developed repetitive sales processes. If we show that this is the case, it will not be difficult to find funds for expansion.
Peter Perecz, founder and CEO of Haris Digital, a provider of connected manufacturing solutions, disagrees. To our experience involving VC money is always a long, painful, and energy-eating process, Peter told ITKeyMedia. Debt financing is a field of high risk for both players. Normally startups don't have the assets to back up the risks, banks are looking for some positively closed financial years, which is a rare case at a startup. I would definitely consider alternative financing, with my decision based on how the risk is split.
Although it is not fit to offer the kind of ticket size that VC would, revenue-based financing is indeed gaining traction. Algorithms used by companies like Uncapped and their competitors such as the German Uplift1 reduce the traditional reliance on networking which has left some startups unable to get funding. This means there might be a serious change in the landscape coming, with small and peripheral startups less willing to meet investors, attend conferences etc., but also less keen on drawing huge global expansion plans for the VC audience. Some might decide to start smaller.
Giving up equity just seems to be a cheap solution, says Peter. At the end of the day this is going to become the most expensive one.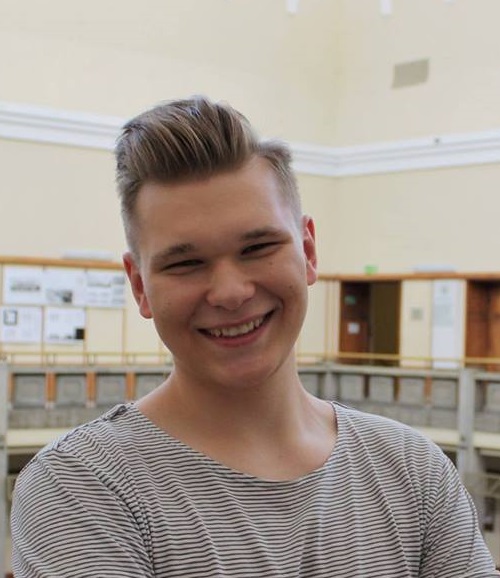 Marek Kawka is a journalist based in Warsaw and a graduate of SGH Warsaw School of Economics. His interests include podcasting and the ways humans shape the modern world and vice versa.