The startup's winning streak continues
Sher.ly, a Krakow-based tech startup, has attracted $ 1M investment to support its further growth. The money comes from KPD Investment fund and will be used to both integrate the Sher.ly app into NAS products and create its distribution network in Europe and the USA. Apart from KPD Investment, the startup has so far received funding from Satus, Innovation Nest and Fundusz Zalążkowy Krakowskiego Parku Technologicznego.
"In KPD we are always looking for innovative ideas with high growth potential. We invest in projects with some competitive advantage (market or technology) and highly engaged and motivated team ready to face the challenge. Sher.ly ties in perfectly with all these assumptions. We are glad to have Sher.ly in our portfolio," says Dariusz Grądek, CEO of KPD Investment.
Creators are now preparing to ship the first, much polished Sherlybox prototypes, the production of which was entirely funded on Kickstarter over a year ago. With a total of $ 154 106 raised, the project achieved 223% of its funding goal. The money was used to completely redevelop some of its elements, redesign the whole housing and make the app more intuitive for the user.
"We are very enthusiastic about the future of the data exchange market. We have a plan of how to change it and a ready, well-elaborated product. Recently, we have been nominated by CIO Review as one of the 20 most promising cloud solution providers. When it comes to the development of our company, every successive step taken by us confirms that we are heading in the right direction. This motivates us to work even harder. Nothing can encourage you more than people who appreciate your idea and believe in its global success. We would also like to welcome KPD Investment among our investors and thank for their support and trust," says Błażej Marciniak, CEO Sher.ly.
What is Sher.ly and how does it work? Sher.ly is a file sharing service that turns a public cloud into a private one. Equipped with a security focused solution that offers robust reporting, simple access management controls, and easy to use auditing tools, the service aims to give the user an easy way to share files, without file size limitations or privacy concerns associated with traditional cloud storage services. Instead of storing files in the public cloud, they're stored on Sherlybox – a device that works privately behind your own network. Sherlybox users don't communicate with a central server like Dropbox.  They connect directly to each other – all they need to do is to select the files they want to share and invite friends via email.  Their friends (who must also sign up to Sher.ly) are able to download, synchronize, and upload their own files to the user's Sherlybox with a direct connection.  The data is never sent to an outside cloud storage service – it remains under the user's control the entire time.
Sher.ly and Sherlybox have been created by Marek Ciesla and Błażej Marciniak. Both of them are serial entrepreneurs well-known in the tech world.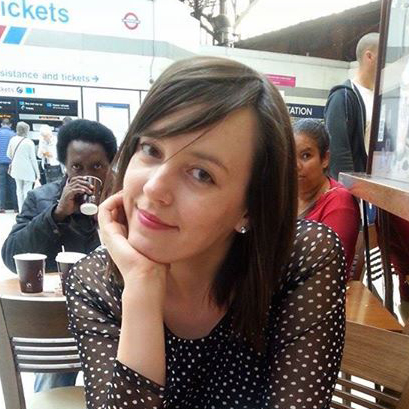 Emilia is an experienced editor, gifted wordsmith, a professional translator, but first of all, an avid reader.