The famous American provider of on-demand Internet streaming media drops hints on its expansion plans to Poland
Netflix, the world's largest subscription streaming service, will soon be available in Poland. Up until now, the only way to access Netflix in the country has been to use a VPN (anyone who has learned how to watch Sky Go abroad will be well-practiced in this method). A VPN allows you to get around location-based services, so you can view content from a foreign country even if it isn't available in your own. Although it has never been officially confirmed that the country on the Vistula is to arrive to Netflix's streaming list, there are some grounds to suspect that it is going to happen in the nearest future.
Let's start from the beginning. In September 2014, Netflix turned to Europe and pushed its popular streaming service to six European countries (Germany, France, Austria, Switzerland, Belgium and Luxembourg). In their latest letter to shareholders Reed Hastings and David Wells (the company CEOs) say that they are "at the forefront of a wave of global Internet TV adoption" and intend to make their service "available throughout the world by the end of 2016."
It all makes more sense now when you go on Netflix corporate website and you pick Poland as your location, the following message comes out: "We'll be available in Polska soon. Enter your email & we'll let you know when Netflix is available." It looks like the company is in the process of preparing technical infrastructure for the launch of its services in Poland.
The famous movie and TV streaming service provider has also offered the option of viewing some of the productions with Polish subtitles or dubbing. There are not many of them at the moment, but it looks like the number will be growing. On its corporate website, Netflix has recently posted a job offer for a language specialists fluent in the following languages: Polish, Arabic, Simplified Chinese, Russian, and Turkish.
"We are looking for highly motivated individuals with the right mix of technical, organizational and communication skills" says the company in the posting "Candidates will use their language skills to provide localization for the Netflix experience, which includes translating content materials and customizing marketing for target markets."
There is plenty of evidence that the company has been focused on European markets for some time and Poland is one of the targets for the expansion. But will Netflix disturb the Polish TV industry? We are soon to find out.
Netflix was established in 1997 and is headquartered in Los Gatos, California. No. 7 in the 2014 Internet Retailer Top 500, the company is operating in 50 countries and has 65 mln customers, the number of which is continuously growing. As for now, the world's largest subscription streaming service is available to viewers in all of North America, Australia, New Zealand, South America and parts of Europe (Denmark, France, Germany, The Netherlands, Norway, Sweden, Finland, Switzerland, Austria, Belgium, Luxembourg, Ireland and United Kingdom).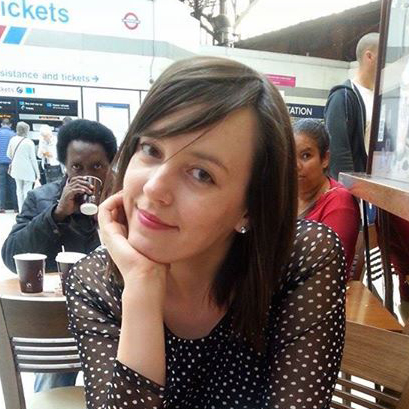 Emilia is an experienced editor, gifted wordsmith, a professional translator, but first of all, an avid reader.