The application process to Starter Rocket has already started. Organized by Starter in partnership with Axel Springer Plug&Play and Microsoft, the acceleration program is a chance for startups to benefit from both expert advice and financial support.
Full support from the experts from the industry, 30 thousand złoty for each participating company, and for the best ones: an additional prize, up to 150 thousand złoty. The possibility of being funded by VCs, business angels, and a chance to verify your ideas globally, through participation in a meeting to emerge ideas to Berlin accelerator Axel Springer Plug&Play. These are only some benefits waiting for startups and innovators, who will apply to Starter Rocket! To apply, click here.
The second edition of the program that is dedicated to projects from different branches (such as new technologies, IT, mobile, energetics, science and social solutions) will last five months.
Besides the recruitment meeting so-called Preparation camp, in January 2016, there are 7 meetings held every 2 or 3 week-ends, with more than a 100 hours of mentoring, consulting, training, workshops, and business networking with experts and investors from Poland and all around the world, waiting for you.
"This year's edition is brought to you by well-known and valued global sponsors, strategic partners and investors. Group of experts won't miss experienced entrepreneurs, such as Marcin Kurek from Protos Venture Capital. Besides knowledge, we put great emphasis on networking and team building, which let us find skills that we miss and create a strong team. That is why we enable our participants to use our space for accomodation and development of ideas in Clipster in Gdańsk." says Magdalena Smolak from STARTER
"The idea is only the beginning to the way to success. Starter Rocket gave us the energy necessary to start and make our idea come true and, even more important, bringing a soul to our business. After acceleration, our idea was noticed in numerous events and festivals; being qualified at Google Developers Launchpad, being a finalist at the infoShare Startup Contest, and awarded as one the best startups during Central European Startup Awards." says Marcin Michalak, co-founder of dr Poket.
The last chance for submissions will be the 9th of November. The program will finish in May, with a demo day so-called Rocket Spotlight, during which our startups will present their ideas in front of investors from all around the world. You can send you applications here: https://starterrocket.typeform.com/to/LzvHWs.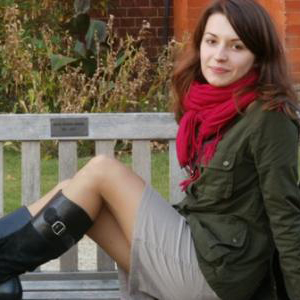 Anna is a passionate bilingual tech writer, geek and music lover.