On the 27-28 of October in the Warsaw's Palace of Culture and Science took place the second edition of The Wolves Summit – Poland's biggest multicultural conference on tech and entrepreneurship. The event attracted over 3 000 participants, including 800 young entrepreneurs looking for funding opportunities for their innovative projects
On 27 – 28 October at Warsaw's Palace of Culture and Science was held Wolves Summit, a conference on innovation, entrepreneurship and collaboration of startups and investors. The two-day event was mainly addressed to startup owners ready to share their ideas for business with experts and mentors. The conference brought together 2 000 participants, 800 startup founders and more than 200 investors and representatives of major brands: Linkedin, ELLE, IBM, Orange, Black Pearls, Sales Force, ICAN Institute, Harvard Business Review, Gerda Broker or the Polish Post. The primary sponsor was TVN Ventures.  
Besides the chance to get valuable feedback and directly talk to investors, young wolves of tech could also participate in lectures and workshops organized around several thematic tracks (including marketing, startups, FINTECH, technology and fashion), simulated networking, and Speed  Date – 15 minute, arranged meetings with investors. Among the speakers, we could find Zsolt Balog, P&G Motion, Urszula Martyla, Linkedin, Christian Anting, TVN Ventures, Sebastian Vaessen, Naspers Group, Marius Swart, The Coca-Cola Company and many more.
But the true Crème de la Crème of the event was the Great Pitch, a contest in which the most promising startups had the chance to win the $ 100,000 ($ 25,000 in cash and $ 75,000 in investments). The jury composed of professionals from the world of business and investment decided that the winner of the second edition of the conference was Toothscan, a company that developed an app enabling you to monitor your dental health.
High interest, which Wolves Summit enjoyed only confirms that there is a need for such events. The opportunity to confront ideas, gain practical knowledge and network is increasingly important for young entrepreneurs entering the still growing Polish market. Poland is currently a leader in the Central and Eastern Europe regarding the number of start-ups – there are 50 Academic Business Incubators, which, since 2004, have given birth to 7 000 companies. With conferences like Wolves Summit, the chances that young Polish companies achieve international recognition are growing.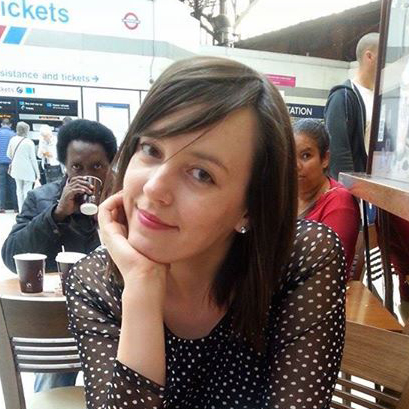 Emilia is an experienced editor, gifted wordsmith, a professional translator, but first of all, an avid reader.