The third edition of TechHub Warsaw Demo Night is coming on Tuesday March 1st, 2016, at Campus Warsaw.
On March 1st, 2016, kicks off the third edition of TechHub Demo Night, a well-known tech event held annually at Campus Warsaw. Organized by TechHub, the global community for tech product entrepreneurs and startups, TechHub Tuesday Demo Night is an opportunity to show the international community what you're working on, get some feedback and see what others are toiling away on. There is always a great room for meeting new startups, learning from others, sharing your knowledge, and networking, all of that accompanied by drinks and pizza.
Here is the Agenda:
18:30 – 19:00 – Drinks & Introductions
19:00 – 19:10 – Welcome
19:10 – 20:00 – Presentations & Questions
20:00 – 20:30 – Pizza
20:30 – End
During the event, you will be able to hear the following startups pitching:
Neembe is an affordable smart home solution made for the mass market. It improves home safety for all of its users.
weekly.pl is mobile only, mLearning solution for sales teams. It solves the problem of overloaded mailboxes and allow sales teams learn offers, key selling points and product features fast and easy.
Xchanger.pl – online marketplace for international payments and currency exchange companies. Web service and mobile app enabling to compare the exchange rates as live stream and choose the best offer. Their mission is to become 1st place comparison platform for international payments in Europe / USA.
Sombrero is your personal e-marketing trainer. It's a free mobile app that will turn online marketing newbies into professionals and help SMBs get new clients through online channels.
Cabas encourages people who have never been selling their products on the Internet before to spread their wings in virtual world. We created a modern web platform to give farmers and owners of small shops opportunity to see their business in a broader perspective.
Fare Alert App – stop searching for your dream flights. Let the best deals find you! Set your maximum price for any flight route you wish and we will notify you, when the price drops below your desired level.
If you interested in participating in the upcoming edition of TechHub Tuesday Demo Night, you can book your ticket here.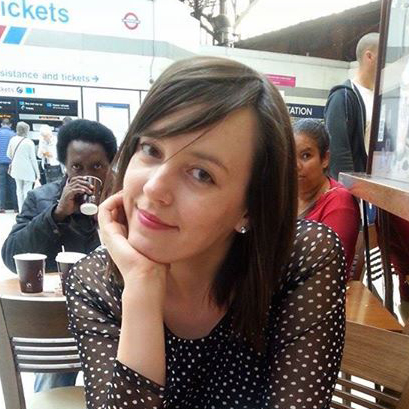 Emilia is an experienced editor, gifted wordsmith, a professional translator, but first of all, an avid reader.