MIT Enterprise Forum Poland have just completed the recruitment process for its first acceleration program.
The application stage of the first ever acceleration program organized by MIT Poland is over. All applications submitted to the competition presented a high level of innovation. The competition was very balanced, 26 teams out of 88 were in the end qualified for the next stage of the acceleration program.
88 submitted projects belong to 9 different categories (biotechnology and medicine, nanotechnology and materials, computer and electronics hardware, energy, the internet and the web, software, telecommunications, transport and others).
Applications were submitted from across Poland, the largest number came from Warsaw and surrounding areas, about 59% (52), second place went to Krakow with 12.5% of applications (11), and then Poznań with 8% of applications (7). Fourth place, with about 5.7% (5) applications, went to Wrocław and Trójmiasto.
26 top rated teams have been selected to acceleration program, including  7 in Computer and Electronic Equipment category, 4 in Nanotechnology and Materials category, 3 in Biotechnology and Medicine category, 2 in Software and Telecommunications categories, and 1 in Energy as well as Internet and Network category. Six teams classified their projects as belonging to the category Other.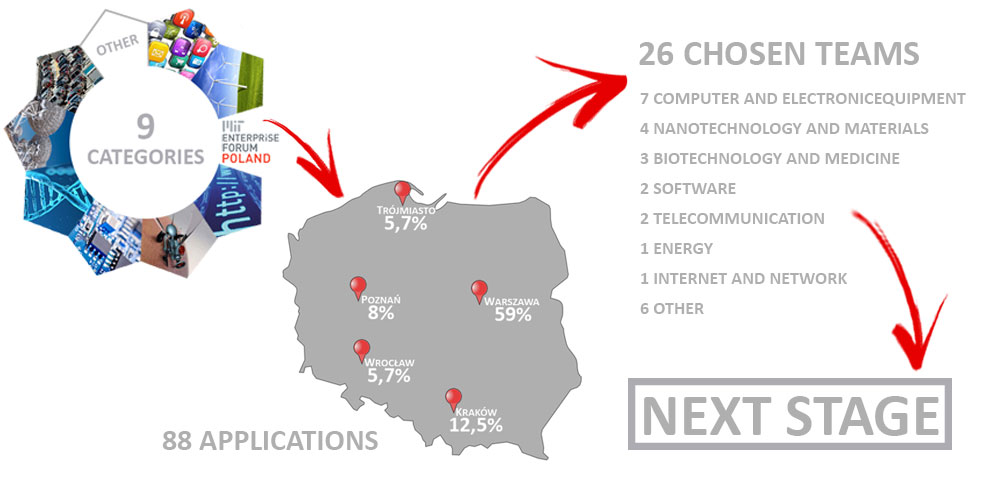 MIT Enterprise Forum Poland acceleration program kicks off on March 4th, 2016. It is the largest program of this kind in Poland, with four workshops and numerous consultations and meetings with mentors.
Organization of our acceleration program would not be possible without the support of our partners and the Ministry of Science and Higher Education under which auspices the acceleration is held.
Our main partner is Bank PKO BP. Further partners include: ADAMED Group, Weil, The National Centre for Research and Development, Intel, JWP Patent and Trademark Attorneys, PwC Poland, Wardyński & Partners, The Foundation for Polish Science, Fundacja Bezpieczna Cyberprzestrzeń (The Safe Cybersecurity Foundation), DFK – Doradztwo Finanse Księgowość, Stowarzyszenie Organizatorów Ośrodków Innowacji i Przedsiębiorczości w Polsce (SOOIP).
About MIT Enterprise Forum
The MIT Enterprise Forum (MITEF) is a global organization of dedicated professionals with local chapters, affiliated with the Massachusetts Institute of Technology (MIT) through MIT Technology Review. They are open to all participants of the entrepreneurial ecosystem. MIT Enterprise Forum's vision is to build a better world by accelerating the creation and growth of world-class technology companies.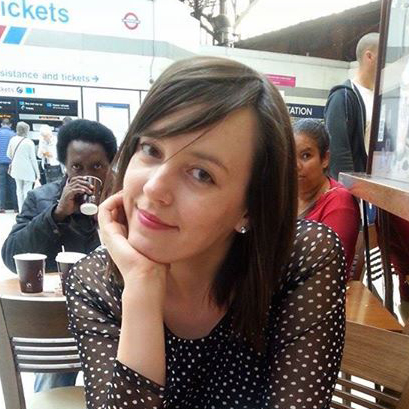 Emilia is an experienced editor, gifted wordsmith, a professional translator, but first of all, an avid reader.