Startup.Network and Unicorn Events have launched a series of Unicorn Battles 2022

The first in the series was the battle of Gaming, Entertainment, and Media startups

Top 10 in the niche got to pitch their startups before the audience of guests, angel investors, expert board, and judges, who chose the winner
On January 20th 2022, Startup.Network and Unicorn Events launched yet another series of their Unicorn Battles. Once again, the organizers literally scanned the globe to pick the best startups from all niches and industries to compete for the attention of world's top investors.
The Battles are online, and unlike in previous Battles, this time startups are grouped by industry, and starting from the first event and throughout the rest of January and whole February, startups from various industries will pitch their ideas before the judges, experts, and guests who will select winners every Thursday. Finally, on March 3rd 2022, the finalists will come together at the Unicorn Cup World Finals to find out who is the ultimate champion of these Battles. The first battle was dedicated to Gaming, Entertainment, and Media. As usual, each startup representative got six minutes: three for pitching, and three for Q&A.
The event was moderated by Lena Yavtushenko, head of the Unicorn Battle Asia, and Kate Inozemtseva. The first speaker was Anna Fedorova, CEO of Unicorn Events, who welcomed all the participants, introducing the sponsors and judges (interestingly, each representing a different country), and shared a brief intro on the progress and prospects of the industries of this Battle's themes.
The Battle's judges included:
After the brief introduction of the experts board and the voting system, the word was passed on to the stars of the show – the startups:
#1: Blerp, the USA
Blerp specializes in short sound clips. Namely, it helps users find, publish, and use short sound samples or 'soundbites' as they put it. Derek Omori, the startup's co-founder, shared that 1M+ of user-generated sound clips are getting shared 500K+ times per week already. Essentially, users can have custom sound clips inserted into their videos or any activity. Blerp is integrated with a number of recognized platforms including YouTube Gaming, Twitch, Tiktok Live, and more.
Blerp monetizes via several methods: live streaming (the streamer sets a price for a sound, and the viewer pays), hotkey app (where a user sets custom sound clips to be played across any integration), and API (mostly requested by big platforms).
The platform relies heavily on viral growth.
Answering the judges' questions, Mr Omori specified that Blerp is growing particularly well through the creators' (twitch streamers, voice actors, etc.) economy. Speaking of the competitive landscape, he mentioned only potential competition from some of the services under development at Google – which are currently not playing in this space but do have the functional for that.
#2: Steam Data Suite, the Netherlands
Eric Diepeveen, Steam Data Suite's COO, began with talking about the unprecedented growth of PC gaming over the past few years and how the game developers' struggle to keep up in this ever-changing landscape. Namely, the severe competition makes it difficult to get a game noticed by the players, which decreases the sales and revenue of all competitors. According to Mr Diepeveen, it leads them to spending too much on ineffective marketing strategies.
The startup's COO mentioned that the situation was similar with mobile gaming about ten years ago. The overabundance of gaming apps gave rise to an entire ecosystem of SaaS solutions for marketing. A similar niche for PC gaming, however, remains vacant. Steam Data Suite offers data-driven decision making for the marketing of PC games that allows developers to reduce their costs and improve their sales.
The Q&A section covered the startup's pricing tiers and GDPR-compliance. Additionally, Mr Diepeveen got the chance to specify the reason for the mentioned gap between mobile and PC gaming: it's because PC gaming has significantly less events that could be tracked and analyzed by a marketing team. However, he pointed out that the situation is changing as mobile games become more resource-heavy and move to PC.
#3: AISpotter, Finland
From the get-go, AISpotter's CEO Anri Kivimäki explained that AISpotter works similarly to Google – it returns only the most relevant result, only not with text but with video content. The service takes seconds to process hours of footage and return only the key moments. For example, one of the startup's clients is a broadcast company that used the technology to create goal compilations from two-hour football matches. The client can later distribute the footage through any channel they want – their own platform, third-party video hosting, etc.
In a nutshell, AISpotter replaces a team of people manually looking for highlights, saving not only the effort but also tremendous amounts of time.
In the Q&A section, Ms Kivimaeki said that the company studied the possibility of implementing its technology for cyber events, and it can indeed be used, for example, in cyber sports. She also specified that the company is handling the sales in-house, and the sales cycle takes up to 3-4 months, – this is the purpose for which the startup requires further investments.
#4: AcceleratXR, the USA
Jean-Philippe Steinmetz, the startup's co-founder and CEO, began his presentation with a few words about the startup's history. AcceleratXR started in 2018 as a small team of seasoned game developers who got tired of the 'rat race' that results from the game development cycle – when the game development takes too long and by the time the game is ready, the audience is no longer interested. This leads to tremendous loss of time and investments repeatedly.
AcceleratXR set out on an ambitious goal of reducing development costs, operating costs, and time to market. With that in mind, the startup developed what they ambitiously call 'the world's last gaming platform,' i.e. the platform that would provide everything needed and nothing else would ever be required. To achieve that, they made their SaaS solution open source, integrated with various engines, and having all the necessary tools and features to allow game developers to focus on building content.
To the clarifying questions from judges, Mr Steinmetz specified that AcceleratXR is essentially a plug-in for an engine and not an independent engine.
#5: Gravity The Studio, the UK
Gravity the Studio combined blockchain and fashion by creating virtual apparel as NFTs for metaverses and social media. Emily Shahaj, the startup's founder and CEO, began by pointing out that Web 3.0 brought the humans' tendency to 'dress up and show off' online. Users design their avatars for each platform again and again. At the same time, fashion and game concept design are the two industries that have traditionally been avoiding each other. In Web 3.0, this is no longer acceptable.
With Gravity the Studio's solution, users can purchase an NFT apparel and apply it to their photos or avatars across a variety of partner platforms. They can later resell their NFTs, and the startup also profits from such deals.
Ms Shahaj mentioned that the existing competitors are largely different in both business model and aesthetic in that Gravity The Studio both creates apparel and makes it wearable cross-platform. The startup is fine-tuning this model before offering digitization services to fashion and apparel brands.
Following a question about fashion branding from Mr Sigurdsson, Ms Shahaj told that brand strategy was her background. That's why Gravity The Studio adopted best practices from luxury fashion brands, including the content-focused approach on social media. However – Ms Shahaj reiterated – the startup aims at a B2B model and uses its own apparel as a sandbox. To move further, Gravity The Studio is currently working on an API that will enable it to onboard other brands.
#6: Beyond, Russia
Unfortunately, Beyond's CEO Dmitry Machulin could not be present, so the CTO was pitching the startup. It is a service that allows streamers to increase their audience.
The problem is that the streamer only interacts with about a dozen of viewers while others remain passive watchers. Beyond's solution is creating a new gaming platform that gives streamers more opportunity to interact with viewers and monetize them through subscription fees and/or advertisement.
In the Q&A section, Beyond's CTO went into a little more detail concerning monetization. This includes paid services for viewers and players, including matches, challenges, and missions. As for the supported games, they are Fortnite, League of Legends, CS:GO, DOTA 2, and more to come. 
#7: iDos Games, Kazakhstan
What makes iDos Games stand out is that it is working on its own metaverse of mobile play2earn games. The startup's CEO Temerlan Kalyrzhanov began by explaining that the startup works on the border ground between the gaming and crypto industries.
Their first game, ShootGun, is the first mobile multiplayer first-person shooter with a variety of playing modes. Unlike in other play2earn games, the game is free, but players can still earn IGT (in-game tokens) by playing. Interestingly, players don't need any prior knowledge of crypto. Mr Kayirzhanov claims that the game teaches players how to create a crypto wallet, how to withdraw money, etc. According to him, the combination of all these mentioned features puts ShootGun ahead of both traditional first-person shooters and other play2earn games.
The ecosystem includes an NFT marketplace where users can create and sell NFTs, even without actually playing the game.
Answering the audience's question, iDos Games' CEO shared that ShootGun is currently only available for Android. The iOS version is ready, but Appstore has a different policy on crypto, and that's why the launch takes longer. Mr Kayirzhanov also reminded that the startup is working on a metaverse, i.e. there are more games to come, where players will be able to use the same tokens and avatars.
#8: D3 Golf, the USA
D3 Golf is a platform for betting on golf matches. The startup's EVP of innovation Peter Meng went straight to the point by explaining that the idea is to allow people to bet on themselves and have an actual influence on the outcome as opposed to pure gambling as it happens in traditional sports bets.
Essentially, the technology is largely inspired by online poker where players don't need to be in the same location or time zone (often, their moves aren't even limited in time). D3 Golf translates this approach to golf.
It doesn't only allow friends or random partners to play and wager against each other. Celebrities can play against multiple players and wager against them and donate their winnings to charity. However, the in-game maths levels the field so that fans had an actual opportunity to win and cash their winnings.
To conclude, Mr Meng pointed out that the technology doesn't limit itself to golf and can equally be applied to any sport.
In the Q&A section, Mr Meng shared that the founders only had golf in mind, but given how much wider the platform's applicability is, they would probably have to consider rebranding.
#9: Fanprime, France
Fanprime's co-founder Julien Raoust began with the very idea behind Fanprime – a way for organizations to monetize their fanbase within the metaverse. He pointed out that fan attention and engagement are increasingly valuable resources, but at the same time fans don't get the recognition that they deserve.
Fanprime's solution is to enable the organization to track the fans' digital, social, and transactional activity, and reward them based on that within the organization's loyalty program.
Essentially, Fanprime creates a custom platform for an organization where fans can register and create their profiles. All fans' activities will be registered here and rewarded by the organization, for example, with NFTs. This way, the organization doesn't only monetize and increase fan engagement, but it also acquires more data of its fans.
To a clarifying question from the audience, Mr Raoust reiterated that Fanprime is a B2B SaaS and does not keep its own database of people registered on its players – it is only up to the client organizations. He also shared that the service garnered a surprising interest from retailers that also have fan bases and want to build loyalty programs based not only on purchases but also on social media engagement.
#10: Tuttifrutti Interactive, India
The startup's managing director and CEO Ajish Habib began with introducing the company as the only female focused game developer in the world and their arguably most famous game – Darkarta – as their award-winning debut.
According to him, the problem is that the female gaming market is severely underserved. It is particularly acute given how engaged and numerous female gamers are. Female gamers are different in the way that they are more interested in emotionally engaging and story-driven games that are free to play and freshly-themed. Tuttifrutti Interactive's most famous games – the mentioned Darkarta and the Sophia's Adventures series are exactly that.
Ms Kochmola pointed out that despite game developers don't specialize in female-oriented games, there are still a lot of competing products on the market. Mr Habib's answer was that the company intends to increase user loyalty and user acquisition by heavily relying on user feedback and using AI to build emotional connection with users.
Voting and Results
Having wrapped up the final pitch, the moderators gave the participants a few more moments to finalize their votes. There were four categories of voters: guests, business angels, expert board, and judges. The judges had the most decisive votes, and they got a chance to share a few words about why they had voted the way they had.
It was a thrilling race with two main leaders – Gravity the Studio and iDos Games – leading one to think that NFT remains the hottest thing in this industry. The situation was close to a tie, but the British-Russian NFT fashion and apparel startup Gravity the Studio finally won by a close margin.
You are welcome to see the results of the vote on the event page or watch the event in full here.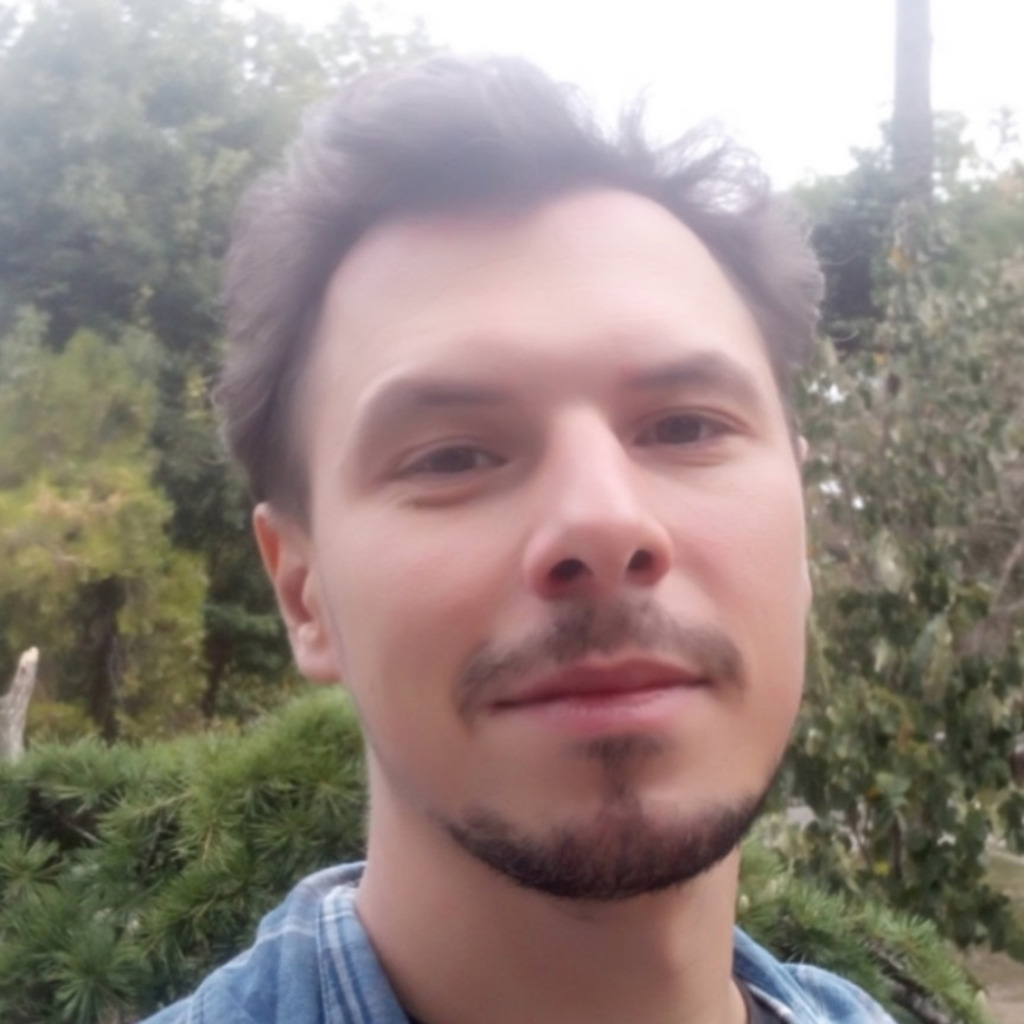 Kostiantyn is a freelance writer from Crimea but based in Lviv. He loves writing about IT and high tech because those topics are always upbeat and he's an inherent optimist!