On the 17th and 18th of October 2017, at the Sheraton Warsaw Hotel, two conferences took place at the same time: VII BIG DATA & AI: Think Big Congress and I SecureTech Congress.
These events are the answer to the new technological revolution in business as well as the newest trends in the cybersecurity field. This edition was attended by 695 participants, who had the opportunity to take part in 13 discussion panels, 5 fire chats and 21 individual presentations, made possible by 102 speakers.
The grand opening of the Congress, during the joint part of the BIG DATA and SecureTech Congresses, was presented by Dariusz Kacprzyk, Co-Chair of the Advisory Board of the SecureTech Congress and Tomasz Motyl, Chair of the Advisory board of the BIG DATA & AI: Think Big Congress. Gathered participants had the pleasure to hear the speech of Krzysztof Silicki, Vice-Minister of Digitization for Cybersecurity, followed by the world-famous hacker – Ralph Echemendia, working for companies such as NASA, Google, Microsoft as well as the most important names in Hollywood, and Prof. Anatoly Maruschak, who spoke about the hacking attack in Ukraine this summer. The joint part was concluded with a discussion panel concerning the digital future of business, in the context of the General Data Protection Regulation (RODO).
The next step was the panels which took place simultaneously at both of the Congresses. The participants of BIG DATA & AI Think Big Congress took part in the discussion about the technological revolution in business, the most important aspects of Artificial Intelligence as an open source and how it builds its own solutions. They also spoke about coexistence with man and machine in retail and investment banking, as well as the implementation of Artificial Intelligence in trade.
The participants of the SecureTech Congress ran a discussion on communication, building a brand and cooperation between companies for cybersecurity. They also listened to the case-study "Why sociotech is still an effective method of attack. How to hack a man?". The second day of the conference was opened by the Honorary representative of the Ministry of Digitization – dr Maciej Kawecki. Afterwards, participants had the chance to listen and take an active participation in debates concerning technology as a challenge connected with the security of the modern and mobile environment, the threat of attacks on the Internet of Things in Poland as well as improving the cyber immunity of the financial sector. The block that closed the Congress was about intelligent businesses, industries, and energy systems, as well as in what way it is possible to measure the effectiveness of security.
Among the speakers of the VII BIG DATA & AI: Think Big Congress and the I SecureTech Congress were:
Andrzej J. Piotrowski, Podsekretarz Stanu, Ministerstwo Energii
Francesco Chiarini, Global Cybersecurity Incident Response, PepsiCO
Krzysztof Bajołek, Founder, Answear.com
Daniel Arak, Co-Founder

and Board Member, ITMAGINATION

Aleksandra Przegalińska-Skierkowska, Assistant Professor, Kozminski University, Visiting

Research Fellow, Center For Collective Intelligence at MIT in Boston

Norbert Biedrzycki, Digital Vice President, McKinsey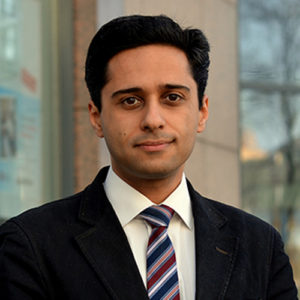 Former CEO of ITKeyMedia / Deserted:)