Chinese finalist and founder of LianDi, Xinyun Mo, has won $50,000 in funding after the first public voting phase of the Chivas Venture competition.
During an intense 3-week voting period, 27 of the world's hottest social startups went head to head for a share of an initial $200,000 in funding. Over 165,000 votes were cast in total, but it was Xinyun took the top spot with more than 33,000 votes.
The Chinese startup enhances webpages and apps to make it possible for disabled people, including visually and hearing impaired, dyslexic and the elderly, to use the internet in the same way as everybody else.
In addition to the winner, four runners-up each received $20,000 in funding; Revoada, Neuro Device, Arthrofood and Ecoheart.
Brazilian startup, Revoada, recycles waste products like tires and umbrellas to create a whole range of fashionable products including purses, wallets and backpacks.
Neuro Device, based in Poland, uses electric stimulation in a headset to help improve rehabilitation for people with speech disorders like aphasia.
Columbian finalist, Arthrofood, works with vulnerable communities processing crickets to make flour as an alternative and sustainable source of protein.
Ecoheart, from Slovakia, creates products that respect the environment while donating 10% of sales to non-profit communities.
None of the finalists go home empty handed as the remaining $70,000 of the public voting pot is split between the other 22 social businesses. To see how much funding each finalist has received, visit their individual profile pages here.
This year, the Chivas Venture is raising the stakes for the global finalists, who will be pitching for a chance to win the remaining $800,000 of Chivas' fund in front of an international audience of tech addicts, investors, and entrepreneurs on stage at TNW Conference, Amsterdam. The 27 finalists will be whittled down to just five grand finalists who will have five minutes to impress the expert judging panel with their innovative ideas and deliver the pitch of their lives.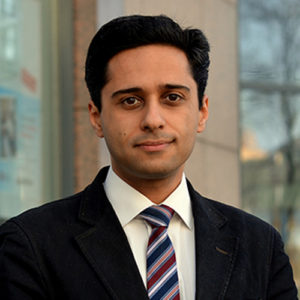 Former CEO of ITKeyMedia / Deserted:)