The post was originally published in Polish on Artur's LinkedIn profile. Artur kindly agreed that we repost what we think is of great value to our readers.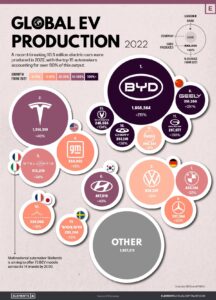 In 2022, 10.3 million electric cars were produced. Chinese companies dominate global sales.
As predicted, Tesla started the trend and has now been dethroned by the Chinese manufacturer BYD.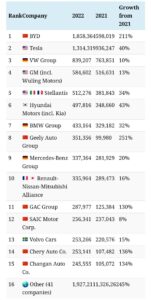 Out of the 16 largest EV manufacturers there are as many as 6 other Chinese companies (including Geely Auto Group, i.e. the Polish Izera, because the Polish government apparently supports the business of Chinese communists).
The chart also shows that the 'old' manufacturers haven't said their last. They are using market knowledge and funds to fight for their position in the industry.
I'm curious – are there many people actually considering buying an electric car as their next vehicle?
The insights from the comment section included:
So far, 50% of registered vehicles in the EU are still combustion cars, then we have hybrids, and only then electric ones (10%). For now, you have to be not only a wealthy person, but also extremely determined to buy a vehicle that is not only more expensive, but also that consumes energy produced mainly from coal and gas, ignoring the dilemmas related to the availability of charging stations or battery disposal and the costs of its replacement. On the other hand, it is inevitable that we will have to look for something better than combustion cars and, at the same time, a solution that will not exclude a significant part of people from freedom of movement or that will not increase the cost of living even more (especially for those who can barely manage anyway).

– Kamil Wołosewicz, People Operations Leader – Poland at GE
The market will be dominated by green hydrogen cars. It is little talked about, because all the tycoons in oil extraction are quietly preparing for it and are finishing building hydrogen factories in huge quantities.

Meanwhile, electric cars need to be pushed to people, because only an idiot would not want to recover the tens of billions spent on the development of electric cars and their implementation. 

– Tomek Struzik, CMO at Good Marketing Agency
I suspect that Chinese electric cars will go the same way as Chinese consumer goods did. At first, no one took them seriously and everyone laughed – until the day when the Chinese product became so refined that it replaced the 'European' one.

And as for Tesla, it only begins to feel the competition breathing down its neck. Over the last 2 years, other brands have made great progress on the European market (especially Kia and Hyundai).

I believe that in 3-4 years we will be flooded with Chinese car manufacturers. They will beat Europe in quality, technology, and price.

– Szymon Wierzyk, Co-Founder and CEO at Carly.pl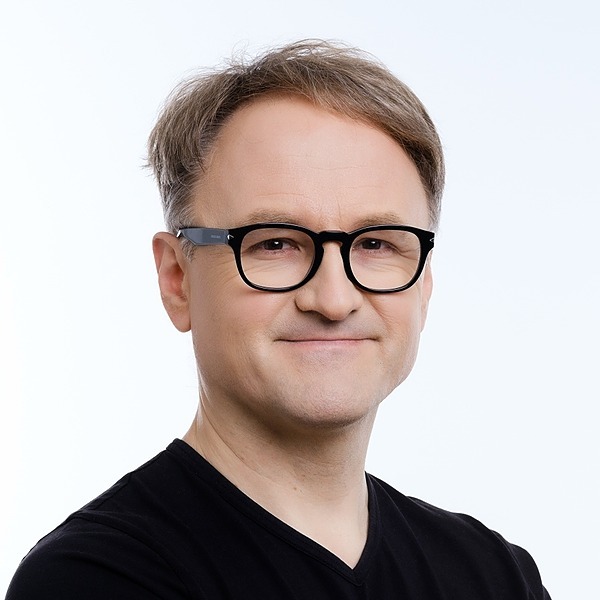 Creator, entrepreneur and investor – I write about my experiences with startups, technology and business.