Ligence is one of the finalists of the 12th edition of the Wolves Summit.
They developed a solution for cardiologists, which can speed up their workflow and increase the accuracy of heart readings.
Interest in MedTech solutions has risen in 2020, because of the global pandemic.
The October edition of the Wolves Summit had many interesting startups making the finals, and one of those was Ligence, operating in the MedTech field.
The use of artificial intelligence in almost all fields has exponentially increased in the last decade, and MedTech is one that will benefit from more and more innovations and tools using AI. One such tool is proposed by the startup Ligence, and it is called Ligence Heart Software. While this software helps the cardiologists, there are similar ones such as the emergency medical dispatch software which guarantees that the vehicles are positioned for emergency dispatch. The usage of this software could reduce the workload and errors for the healthcare staff.
Helping cardiologists around the world
Anyhow, to better understand what is Ligence Heart Software exactly, what it does, and who's it for, ITKeyMedia talked with Dovydas Matuliauskas, CFO and co-founder of Ligence.
"Ultimate users of Ligence Heart Software are medical doctors of cardiology. Whenever a heart ultrasound examination is carried out, usually a cardiologist or a sonographer performs measurements straight on the machine or later on the workstation. It takes up to 85% of total examination time to perform those measurements and on average a physician makes 250 clicks on the keyboard of the ultrasound machine. Our solution allows those manual measurements to be skipped because the software does them for you. A cardiologist eventually looks over the measurements provided by the software and corrects or accepts them."

Dovydas Matuliauskas, CFO and co-founder of Ligence
We were curious to learn if the algorithm implemented in Ligence Heart Software can get a perfect read every time or it is susceptible to mistakes. "Two different cardiologists would normally disagree from 10 to 30% of times when making measurements on the same heart ultrasound images. This is called inter-operator variability" clarified Dovydas.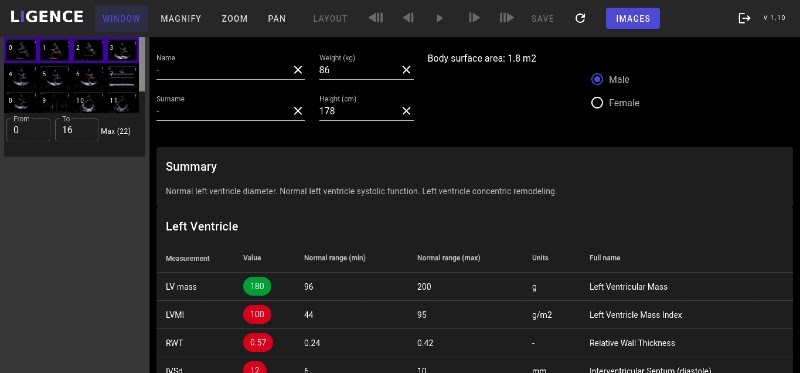 So the software is not perfect, however, compared to human operators, it gets the right measurements 90% of the time. As Dovydas puts it, however, the goal of Ligence Heart Software is not to leave cardiologists without an occupation, but more so to make the measurements as accurate as possible and help them in their workflow, which is the main goal of this tool.
Why it matters
CVD (Cardiovascular diseases) are the number one cause of death globally, and the World Health Organization predicts an increase over the following years, especially with a pandemic that increases obesity rates, which is a major CVD risk factor. That is why it is recommended that the relative of people who suffer from obesity, high cholesterol, or any other type of heart disease keep something like defibrillator pads on hand to assist someone who is suspected of having Sudden Cardiac Arrest (SCA). That way, it would help patients get immediate help without any delay.
Talking about the software, healthcare providers in the field of cardiology are going to be overwhelmed, with Ligence Heart Software that could help. According to the startup, the examination process could be sped up by approximately 85%, with the use of Ligence Heart Software, as well as provide an increase to overall accuracy.
Naturally, the next question would be how much should a hospital pay for the use of this software. "A hospital should only agree to the data exchange agreements so that we can exchange labeled images safely and comply with the GDPR. Everything else is on us" said Dovydas. This is one of the biggest challenges faced by the team behind Ligence Heart Software as well, legal issues being the ones that take up the most time. "There is a lack of standardization across different platforms hospitals are using, that it takes quite a lot of tailoring to make things work properly for each one".
Ligence has amassed more than 350.000 euros on the first pre-seed funding round, which was closed in June this year. They are looking for another 2.000.000 euros in funding, by the end of Q2 in 2021.
MedTech in 2020
Rita Sakus, who is one of the business advisors of Ligence and a board member at Lithuanian Business Angel Network told ITKeyMedia that she sees the potential of Ligence Heart Software: "Ligence innovation has the power to fundamentally change medical/patient interactions when it comes to diagnosing a plethora of heart disease and irregularities. Artificial intelligence technology has a magnificent potential to be highly efficient, accurate, and a thorough tool in providing clinical decision support and essential improvement in diagnostics procedures for cardiology. Theirs is unlike any other solution I have investigated. The team has a strong medical background. Certainly, the global covid pandemic has highlighted the urgent need to develop reliable, robust solutions in healthcare."
Rita has a history with MedTech, paying attention to this field for the past 5 years, and she notes that the pandemic has led to a peak in the interest of investors in life sciences. "Investors, corporations, and governments are interested in discovering both short-term and long-term solutions," she says, while also highlighting the importance of investing and finding solutions to help those whose lives are dedicated to helping us.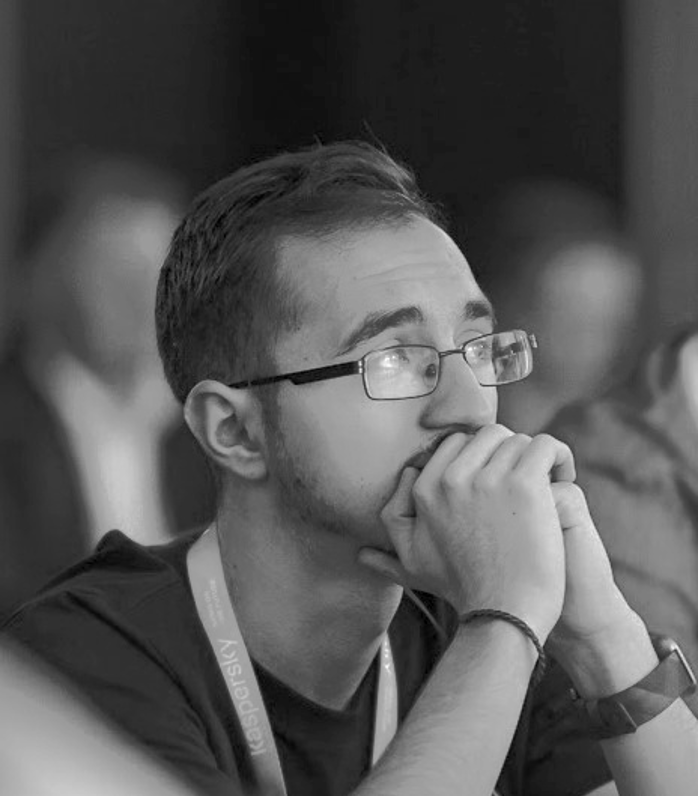 Andrei is a journalist based in Eastern Europe, interested in anything tech and business-related and passionate about cybersecurity. He speaks English, French and Romanian, is a movie aficionado and an avid fan of Formula 1.