Join the forces with startups worldwide to help fight Covid-19.
Coronavirus Global Innovation Map, a StartupBlink initiative, will accumulate varied startups around the world that fight the common enemy. (The map launch date is on March 25!)
Polish startups and bigger enterprises make donations and invent tools to eliminate the effect of the coronavirus outbreak. 
It doesn't matter whose fault it is, what really matters – who is going to fix it? While some people argue about who is responsible for the Covid-19 outbreak – China, meat lovers, the USA Secret Service – others are doing everything they can to support people in times of pandemic and help fight the virus. 
We suggest you focus on solving the problem. Ask yourself, 'How can I be useful right now?' 
'By choosing to innovate, you are adding to our collective ability to change adverse situations. History shows that innovation matters the most and has the most chances of success in times of crisis since you will be between a unique few doing so,' says StartupBlink CEO Eli David.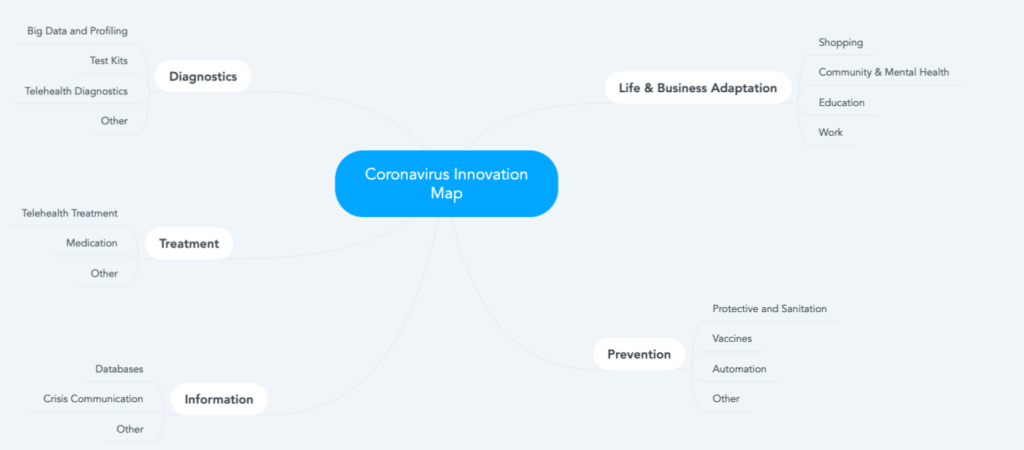 Previously, ITKeyMedia has introduced StartupBlink, a startup ecosystem map. This week the company launched the Coronavirus Innovation Map that will present all the startups and projects worldwide working on the Covid-19 related technology solutions. Treatment, diagnostics, prevention and lifestyle changes (remote work, EdTech, etc.) So whether it is a tool to help people medically or to adapt their lifestyle and work habits to the current state of the world – all are welcome. 
The map will allow entrepreneurs who work on similar projects to connect and fight a common enemy together, in addition to an innovative list of solutions for those who are currently searching for them.
Apart from playing a role in helping thousands of people, your startup/initiative will get a huge exposure as the relevance of the topic is only growing.
You can help and this is how.
If you have

a startup

that is dealing with coronavirus related problems you should add it to the map to make sure it's there before the map is launched.

Here is a form to add a project to the map

.

StartupBlink is also looking for

volunteers

who can dedicate a minimum of 10 hours to help curate and add information on the map. If you are interested, please fill in

this form

, if relevant, the company will send you a link to join the telegram group so you and StartupBlink can start working together.

The company is looking for

sponsors

for this map to allow the team to continue developing it. If you are interested to contribute and have your firm logo featured on the map, please reach out to

[email protected]

. 
The map launch date is scheduled for March 25 at 5 PM London time. 
Polish startups that help to fight Covid-19.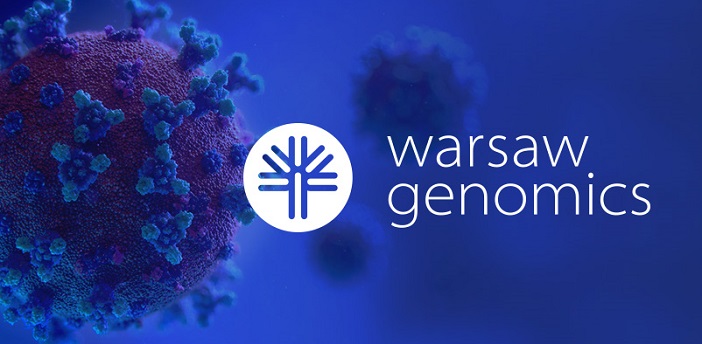 The company has been providing molecular tests for coronavirus infection since Friday. During the day, the company can perform up to 1,000 tests for SARS-CoV-2. The tests are produced in accordance with the recommendations of the World Health Organization (WHO), all diagnostic tests for SARS CoV-2 will be performed in Warsaw Genomics laboratories by RT-PCR method.
'Our teams' expertise and modern laboratory facilities allow us to carry out 1,000 molecular tests within one day,' Warsaw Genomics co-founder dr hab. n. med. Anna Wójcicka told Business Insider.
All companies that will join the initiative – like PKO BP, Deloitte or ANG Spółdzielnia that decided to allocate funds for the purchase of tests for hospitals – gain the opportunity to purchase a test pool also for their employees. 
In the first place tests for the SARS-CoV-2 virus will be carried out for hospitals, and other medical facilities.
The startup has created a chatbot that automatically answers the most important and frequently asked questions related to the coronavirus epidemic. The chatbot is available on the official profile of the Prime Minister's Office on Facebook and on Messenger.
The tool allows promptly obtaining official information about the coronavirus epidemic and the countermeasures taken by the government. Thanks to this, users can learn where to get help, about preventive measures or about closing border regulations.
Chatbotize provides chatbots for communication with Internet users on Messenger and WhatsApp platforms, live chat or in mobile applications. The Polish startup's solutions are used by, among others Aviva, PKO BP, InPost, Yves Rocher or Maspex. 
The tool uses artificial intelligence, thanks to which it understands users' questions and automatically answers them. The most common issues are also available from the list displayed in the conversation window. The system learns on a regular basis, and its knowledge base is updated based on official information provided by the Ministry of Health.
Created by Katowice-based company IT.Focus, a Telemarketing company.  The app aims to connect people who want to help each other in everyday activities, such as going out with a dog or shopping.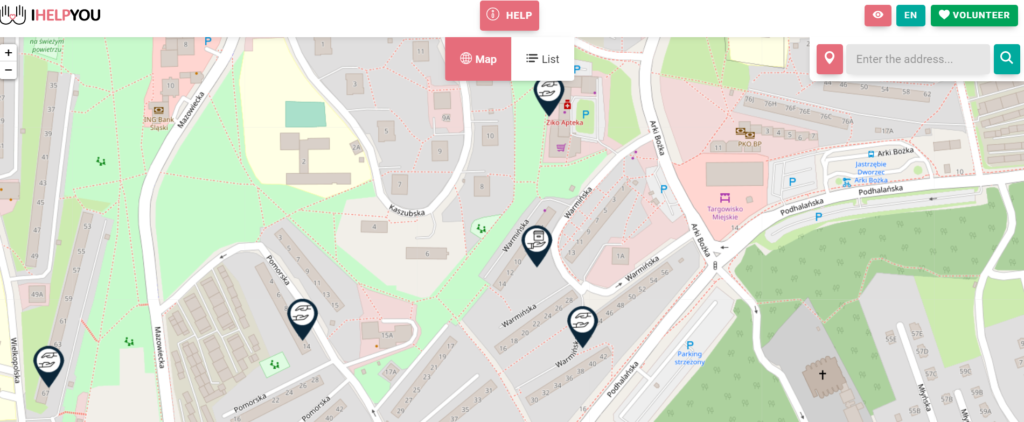 Everyone who cannot leave the house due to the epidemiological threat can get the help of a volunteer. To contact the volunteer, click on the map icon near your place of residence. You will then find out what favor the next-to-you volunteer has declared. 
Today over three thousand volunteers in Poland have registered on IHelpYou. app. 
Based in Rzeszow, this is a prototyping and solutions implementation company with a focus on robotics, drones, and the Internet of Things offers its assistance with producing equipment for medical organizations.
'We have 8 3D printers (3D FDM and 1 SLA) and a milling machine at our disposal, which will help us make equipment such as helmets, goggles and disposable breathing valves for respirators,' announced CerviRobotics CEO Vadym Melnyk on his Facebook profile. 
Many large Polish companies have also made donations to help fight the virus. 
StartupBlink invites you to join the Startup Coronavirus Pitching event. Bring your idea to the tech community!
The next Global online Startup Pitching event is happening on Wednesday, 25th of March, at 5 PM London time. The pitches will be on innovative projects solving problems caused by this new coronavirus. 
This is a great platform for you to pitch, spread the word of your product, and get feedback from the community. If you are not ready to pitch, come learn more about innovative projects and share your feedback on their pitch. You can register here.
Spread the innovation, stop the virus!