Romanian startup Archbee has raised $1m through a funding round led by Inovo Ventures Partners.
The capital infusion will allow the documentation specialist to continue to improve and deliver a high-quality product to its customers.
Archbee has also recently been accepted into the startup fund and program Y Combinator.
Archbee is a startup which has devoted its efforts to create a knowledge base platform for technical teams. Now the company announced it has secured $1m funds from Inovo Venture Partners, a venture capital fund targeting start-ups across Central & Eastern Europe.
Archbee offers a very unique product that aims to solve a vital problem. Most companies know that lacking documentation is costing the business money, but the problem with developer docs is that they are hard to maintain. The problem the startup is addressing is the editing experience. Developers don't write the documentation, but they hate when documentation is lacking. Most of the tools in the market do not provide a good experience, so developers must jump on the wagon to document.
Helping Companies with Their Documentation Needs
"The technical documentation problem is two-fold. The best situation is to have internal docs for your team – where developers probably have the most input since they build the software. With our latest release which brings Github app integration, we give developers more flexibility by importing the documentation from a repository directly into an Archbee collection. However, you also need a product docs website for your clients – and this is a powerful promotional tool for any software business that sells to developers." Archbee's founder Dragos Bulugean told ITKeyMedia.
Archee was established after a simple observation was made: few companies dedicate effort to building internal docs for developers. This is critical for software companies since the average tenure for developers is the lowest in all industries, and knowledge churn is high. Archbee started as an internal wiki documentation tool for developers and product teams.
Since then, the company has added features like sharing Collections to custom domains for building public product documentation websites that include: API references, developer guides, changelogs, diagrams, integrations with other tools and much more.
"There are a couple of advantages of using Archbee as a technical wiki or platform for product documentation. First of all, it is built with the user experience in mind when writing documentation such as API references, code snippets, inline comments, and mentions for other docs or teammates," further explained Bulugean.
He goes on to add that the editor is blazing-fast and has 20+ blocks adapted for writing technical documentation. It has built-in diagram support and integration with 25+ tools usually part of the developer's stack: Slack, Jira, Figma, Airtable and more.
As a startup, and comparing it with more established knowledge management solutions, Archbee is more mature than others. At the same time, the velocity at which the startup builds its features allows the flexibility to create new things on an already solid foundation.
Focus on Improvement
Through hard work and dedication, the Romanian startup has successfully managed to attract investors that see its potential. The company has recently announced it has raised $1 million in capital from Inovo Venture Partners.
"All tech companies need documentation tools. Archbee perfectly blends together the use case of Notion and that of public technical documentation. You might think that companies like Notion, Guru, or GitBook have already won the market over. This is far from the truth. In reality, the available solutions lack many features for devs. And those that are more technical often lack on the design front and are not created with UX at heart since they're approached with hostility by business people. This is where Archbee steps in. It's ultrafast, dead-simple, beautifully designed and makes developers' collaboration (both internal and external) asynchronous, providing much needed room for deep-focused work critical for solving difficult problems," noted Maciej Malysz partner at Inovo Venture.
The new capital infusion will allow Archbee to strengthen its product team and expand its marketing and sales efforts so that more people will hear about their solution.
"We are in startup mode. We move quickly and adapt to the customer's feedback. A good milestone for us is to be able to serve product-driven startups, and small/medium businesses with a culture focused on engineering that uses APIs and needs to collaborate with multiple people to build their products. That being said, in the following years, the plan is to help software and product teams with product documentation and internal wikis and grow our customer base," concluded Bulugean.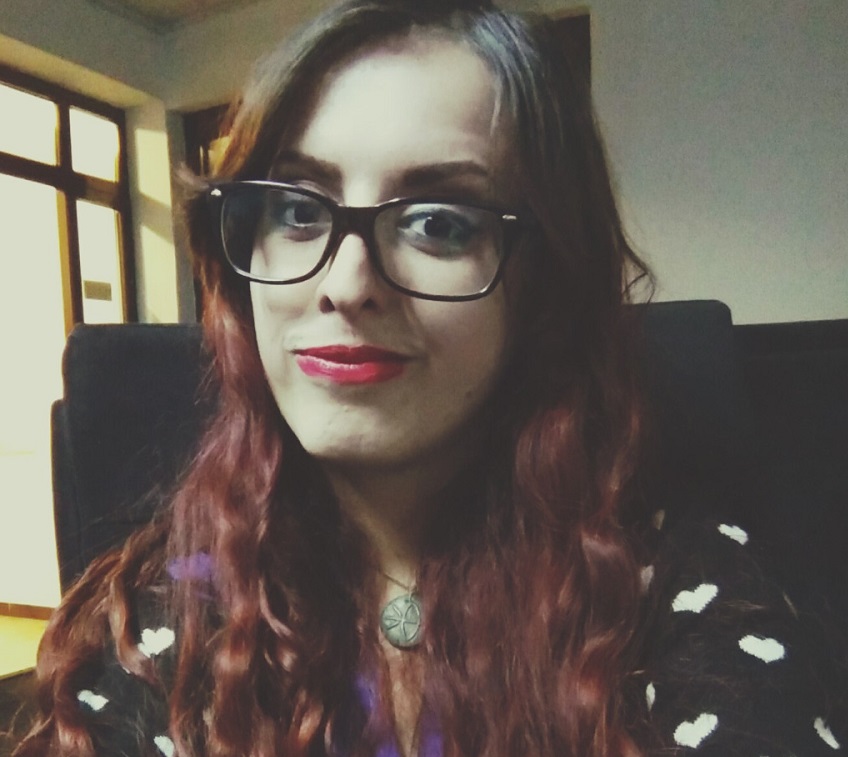 Alexandra is a slight synesthesiac with a love for words. Passionate about new and emerging technologies, she always stays on top of the current trends and enjoys sharing the latest stories with others.