Estonian startup Bisly which aims to provide intelligent buildings solutions for everyone, has recently raised €1.7 million in funding.
The new capital injection will be used to expand and enter new markets throughout Europe.
Bisly's efforts also received support from Green ICT, a program under Enterprise Estonia which supports cooperation between Estonia and Norway.
Tallinn-based Bisly – a SaaS developer of intelligent building solutions – has recently announced closing a €1.7 million investment deal. The funds were raised from a range of investors.
The company was established 2018 in the Estonian capital. Bisly's CEO Siim Vips saw an opportunity to create an intelligent solution that could be scalable and affordable for any new buildings, not just premium. At the same time new EU directives (EU directives 2018/844) came out that supported the trend of intelligent buildings becoming the new reality.
"That was the inspiration, to make real environmental impact by making all the future buildings intelligent. So, I took the opportunity together with a strong group of industry experts and started to build a product that would be robust, reliable, scalable, and affordable to all," explained Vips in a conversation with ITKeyMedia.
Speaking about the challenges of building energy-efficient residential and office buildings today, Vips acknowledges that cost, especially overhead, plays a major part.
"This is the main reason why intelligent building solutions have so far been affordable to only premium buildings. Expanding the existing technologies to all the market segments is unrealistic, as it would require tens of thousands if not hundreds of thousands of engineers. Our single cloud platform solution reduces the overhead cost and engineering pain for the whole value chain, overcoming these challenges," he clarifies.
Bisly has made it very easy to integrate their solution into any new development. Their product is a professional wired solution that takes into account all possible aspects to make the engineering, planning, building and solution installation as simple/cost effective as possible.
"To get started we will provide a starting package that explains the robust architecture of the solution, which is easy to integrate into the building planning process. After the developer defines the level of automation feasible for their offering, we offer best practices and sample packages that have been used in different markets by existing customers. The planning, engineering costs and installation costs are reduced using our single cloud platform. As there are some patents pending, details on how we do the magic will be release this year at the Smart City Expo in Barcelona," Vips notes.
Scalability is the main driver of this startup, which works hard to make smart buildings of the future available today with minimal or no additional cost.
"All the innovation focus is on making this happen on all levels of the product and business developments," mentioned Vips.
Expansion Driven by Demand
According to Bisly, demand for the solution is very high as market players are seeking the most cost effective solution for building the intelligent structures of the future. Investors have noticed the rising interest in the startup products, which in turn motivated them to invest.
Viljar Arakas, CEO of EfTEN Capital, one of Bisly's investors during the most recent funding round explained that the market for building automation has great potential due to EU regulations, climate and energy targets as well as the understanding of developers that buildings have to become smart.
The new funds will be directed mainly into expanding to new markets and extending the team at Bisly.
"We have tripled the sales team size and expanded to 4 new markets so far. We will continue to build the team so that they can deal with the increasing demand and keep on expanding to new markets to help our customers with their digitalization efforts," said Vips.
After launching, almost a year ago, Bisly has come a long way. In two years the startup is targeting to see at least a few markets where total market penetration for new intelligent buildings is about 50% hence significantly improving energy savings and providing more human friendly environments as standard. In three years, Bisly wants to make its solution globally available.
"Our single cloud platform will be ready to plan, produce and deliver anywhere in the world, making the positive impact as global as possible," Bisly's CEO added.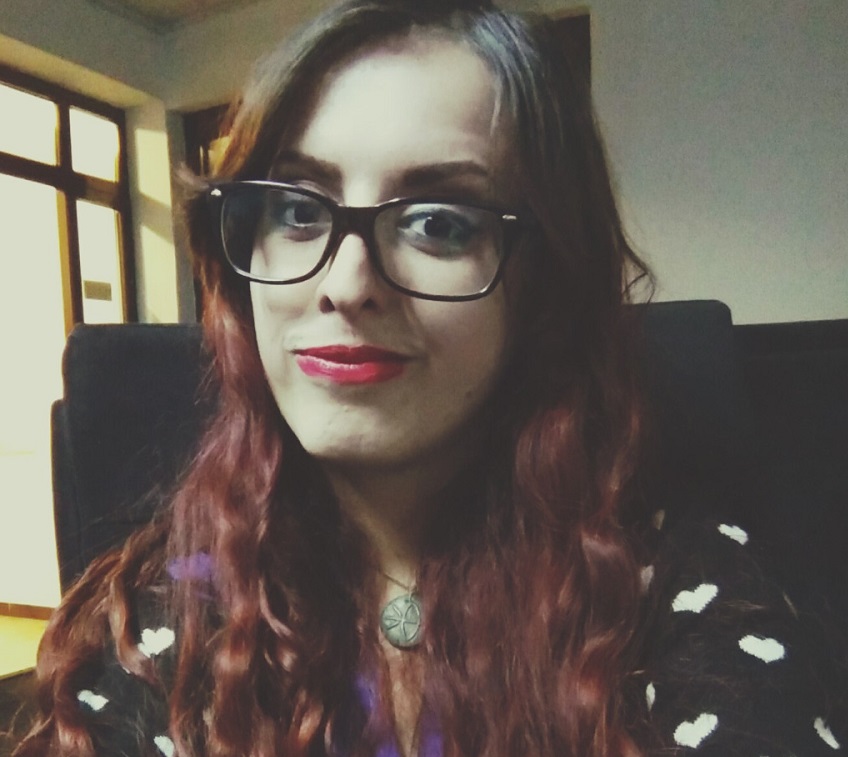 Alexandra is a slight synesthesiac with a love for words. Passionate about new and emerging technologies, she always stays on top of the current trends and enjoys sharing the latest stories with others.