For two days in June, the Palace of Science and Culture turned into a techies paradise.
On 22-23 of June, world class speakers, pioneers, entrepreneurs, startupers, geeks, musicians, investors and Internet freaks gathered together for the must-attend Bitspiration Festival to catch up with recent trends, network and have fun. This year, for the first time, this trendy startup and technology event took place in Warsaw.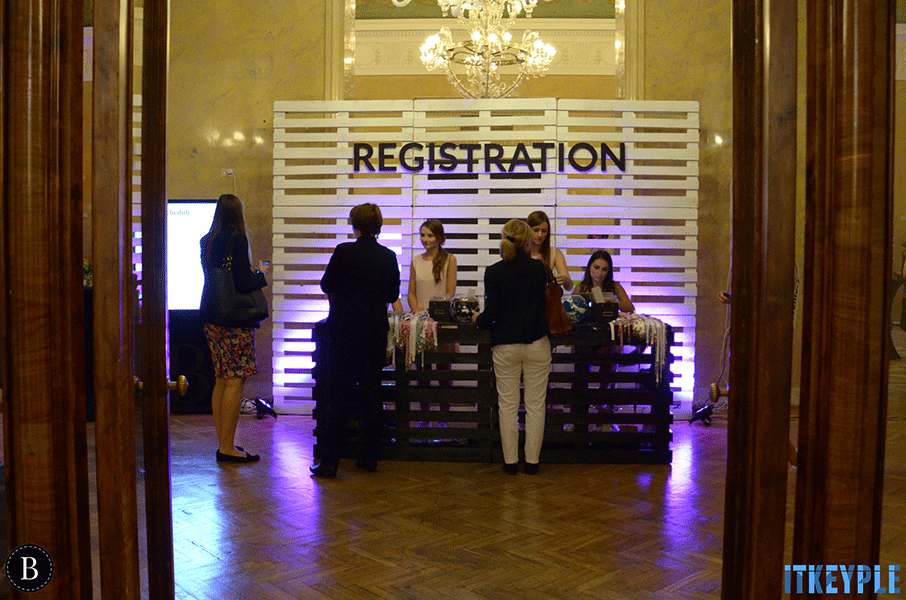 Ping-pong, hamburgers, video games, and rock'n'roll
What really grabbed the attention was the unique venue design and the informal atmosphere.  Transformed into a colorful and lively place, the Palace of Science and Culture, provided creativity boost, as well as excellent background for new businesses, ideas and hot discussions. Strawberries, candies, drums, a T-shirt drawing station, and rock'n'roll concerts in the middle of the day, after-party in the evening, and match in front of the PKiN- everything you could think of.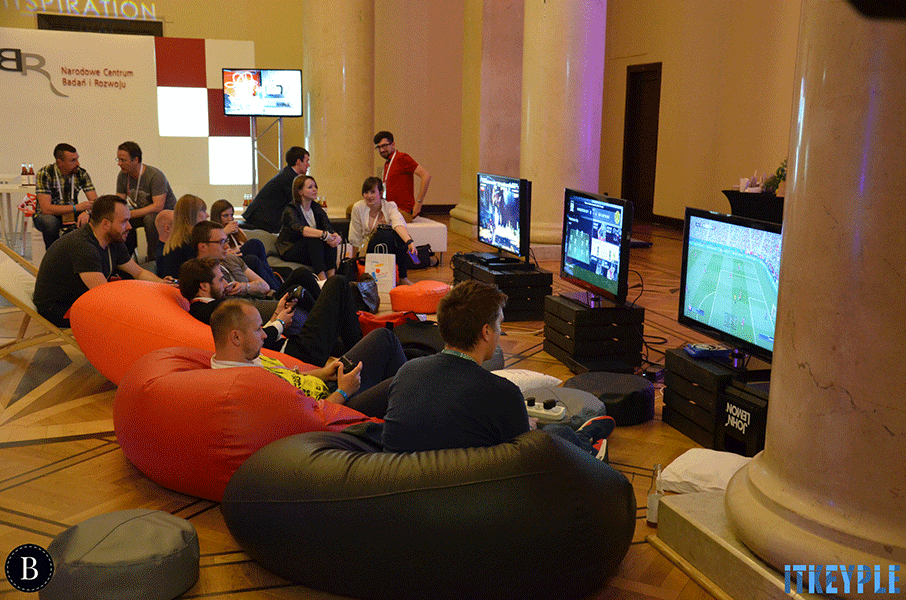 The beat
Speakers, presentations, lectures and panels were also mind-blowing (mostly). This year's edition of Bitspiration hosted the representatives of TechCrunch, Google, 500Startups, Spotify, Warner Music, Mixcloud, BitTorrent, PayPal, Indiegogo and many more. Each of them, started with Keith Teare who opened the festival, shared their knowledge on how to charm investors, build a Unicorn (a 1 billion company) and not to let the project die.
The hottest presentations included:
Technophobia – John Biggs, TechCrunch
Innovate or Die: Startup Accelerators – John Bradford, TechStars
Girls Code Fun, Karolina Cikowska, Zuzanna Kobrzynski, Girls Code Fun
Silicon Valley beyond Tech. What else can you build, Tytus Cytowski
Why YouTube is more important than ever for music, Rebecca Lammers, Laika Network
What Silicon Valley Investors Look For in Companies, Peter Szymanski
DreamIt, BuildIt, CrushIt: What accelerators do, do you need one, and how to choose the right one, Andrew Ackerman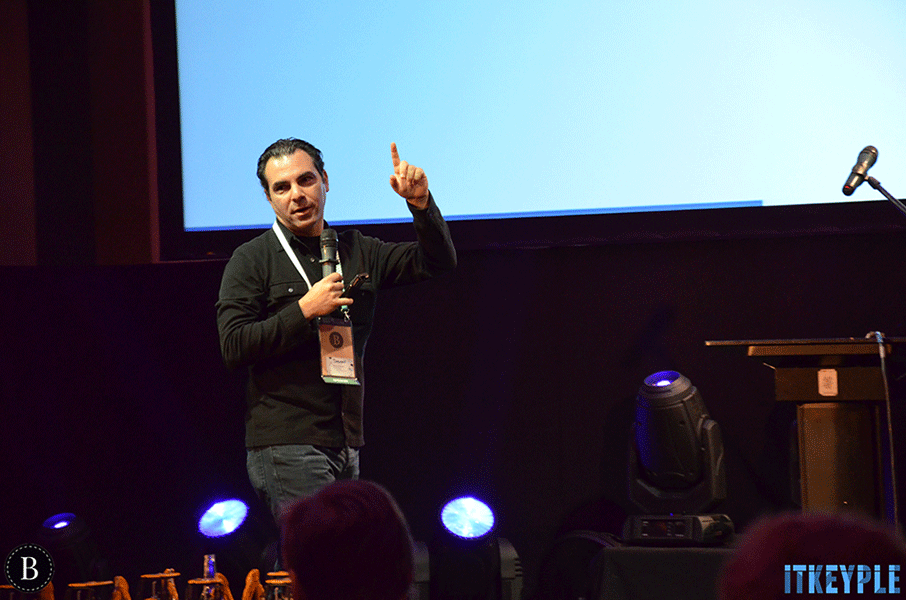 The buzz
But probably the biggest buzzword of the event was "storytelling." As the way we communicate has changed so much, crafting compelling stories is a skill that every business and individual will need to master in order to survive. According to Justyna Kisielewicz "80% of success is showing up". In the era of social media, entrepreneurs have to know how to tag and organize focus for people. But, we have to remember that "story to an investor is not the same one you tell your employee. It has to start with an ending first and include numbers" warns Keith Teare.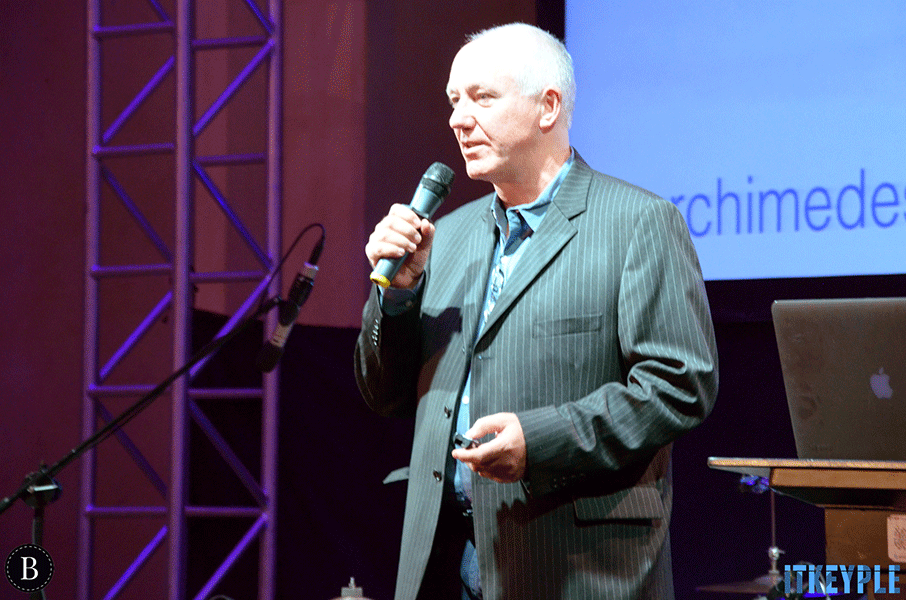 The Unicorn
Poland is commonly known for its highly skilled tech talent. Moreover, it ranks 15 in Internet penetration, and 5 when it comes to mobile usage. The opportunities shouldn't be wasted, especially now, as it has never been so easy to get funded. "Choose a big idea that accelerates the death of the old and the birth of the new," says Keith Teare, then execute, and always "Focus on BIG (Big, International, Growing)" adds Krzysztof Kowalczyk, HardGamma Ventures.
"Poland has an incredible talent here, very talented people," says Alejandro Barrera, "out of the Eastern European region, it (Poland) is the number one country in terms of talent. But, if you want to build a skillable company, you need to play in a global field."
You cannot forget that best product are built by listening to customers and optimizing their experience remains Jakub Krzych, Estimote. What else do you need to succeed? Great investors and a good understanding of the global market, and it is not always a bad idea to work outside the Silicon Valley.
" The biggest benefit of being outside of the Silicon Valley is that money will take you much further and the rates are much lower" says Andreas Ehn
This view can also be supported by this year's winners listed below:
Aulery Awards 2015
MIT Innovators Under 35
Bitspiration Festival, organized by PROIDEA,  is one of the best tech events in Europe. It concentrates on the future development of the Internet and new technologies, and is in no way similar to other standard conferences.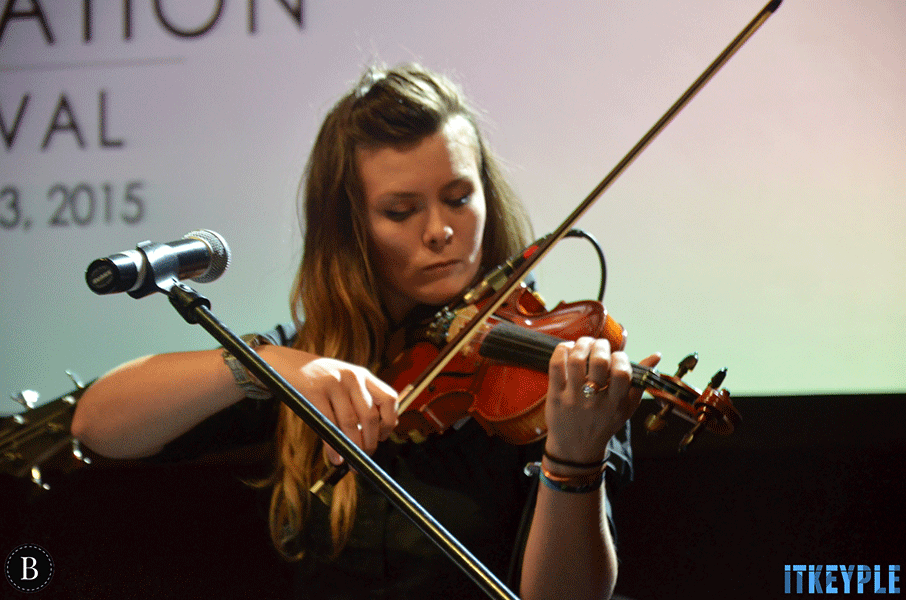 For more information on Bitspiration Festival, check our YouTube Channel.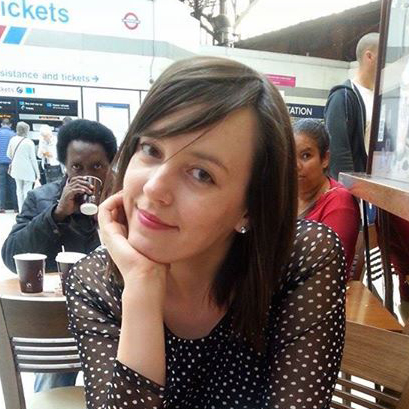 Emilia is an experienced editor, gifted wordsmith, a professional translator, but first of all, an avid reader.