Reading Time:
1
On May 18th, BIVROST, the Polish pioneer startup in creating and transmitting 360° videos and virtual reality managed to collect 1.6 million PLN from their crowdfunding campaign at Crowdway.
"From the beginning of our adventure we knew that we want to create much more than just physical devices," said Paweł Surgiel, the CEO of BIVROST. "We want to enable people to transport themselves to another video world and show them fully immersive VR experience. Today is the best time to be in the experience creation business and defining the future of making and watching 360° video."

Founded in 2014, BIVROST has already established a name for themselves in 360 cameras and VR. Since 2015, they are a member of OSVR consortium that brings together VR-oriented companies such as Intel, Microsoft or Razer. Their software was used by Intel at CES 2016 in Las Vegas. BIVROST's core product is their 360o Live Streaming Camera which is already one of the most cost-efficient solutions available. Their end-to-end solution for producing and experiencing videos in 360° format and their camera rigs turn them into a complete solution for virtual reality enthusiast. For more information about their products and solutions, you can visit them at Bivrost360.com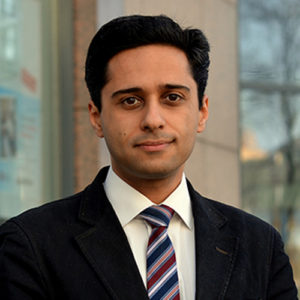 CEO @ITKeyMedia, Entrepreneur, MCP, MBA, watching the alpha geeks, sharing their stories, helping the future unfold.