Mymoria is a digital funeral house, offering services throughout Germany and partially Austria.
A customer can book each component online (ex. coffin, flowers, speaker, etc.).
The startup conducts a lead generation while the services are provided by the trusted subcontractors at a site.
Bjoern Wolff is a founder and managing director of mymoria, a digital funeral home. In 2016, Bjoern and his colleague, Peter Kautz, founded a one-stop-online shop for full configuration and complete commissioning of funerals. We first met Bjoern at SLUSH2019 
ITKM: Please, introduce yourself in a few words.
Bjoern Wolff: I'm the founder of a Berlin-based startup mymoria, the first digital funeral house where you can plan and book a funeral online. At the moment, we offer our services throughout Germany and Austria. We're a pretty small team, 25 people based in Berlin. The funeral industry is one of the oldest, so we decided to digitize it.  
What's the ratio between developers and sales?
Most people from our team are in sales and online marketing driven. Obviously, we also have a team of 7 in-house developers as well.
What's your financing background so far?
We closed our Series A in March 2018. We are not raising right now. Sorry, I can't disclose any details right now.
Okay. So take me through the process as if I am a customer? Somebody dies in the family and…?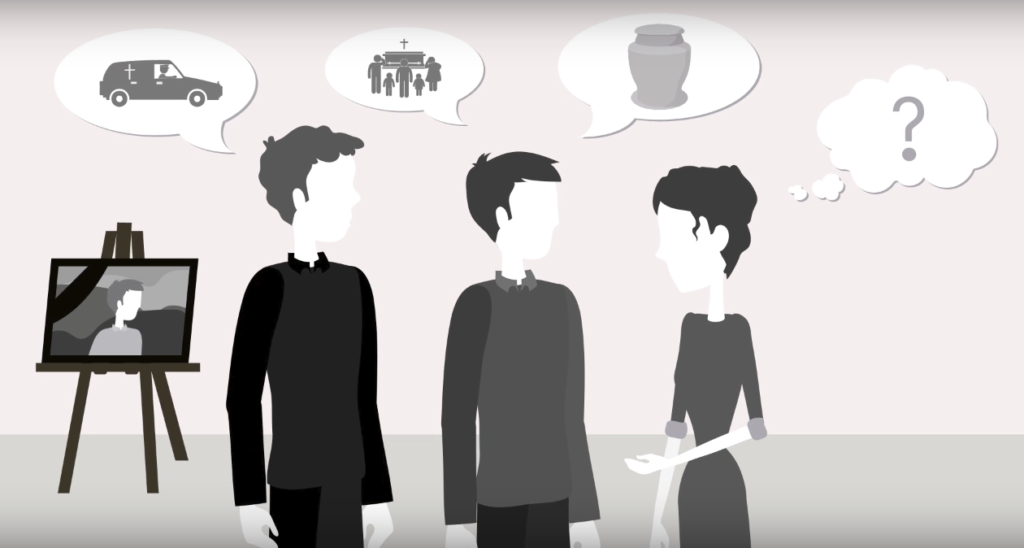 Somebody dies in the family, and somebody has to take care of the funeral. Normally people start asking, 'How do you do this?'. They google what one should do next, how to find a mortician. Then they find us and can plan it online. There is an advantage here for us since funeral homes are not that aggressive on online marketing. 
First, the customer answers five questions online, 'Where should the funeral take place?' 'What type of funeral?' and so on. Second, he receives an offer with a transparent price that he can calmly discuss with the family.  
The components of the offer are up to the customer and can be adjusted. 
So, on our platform, you can choose an urn or coffin, flowers that you would like, speaker and everything you need for the funeral. After you put all together, you can book the service.
That would mean lots of intensity on getting service providers on board. And they are in different cities usually, right? 
We don't work that way. We just do a lead generation and then connect our customers with subcontractors which do the services needed at a site. 
It is a very localized service. In a new city, you have to start from scratch.
We have a rich network. Now we are covering all of Germany and partially Austria. 
Just a second, you say you've covered 100% of your native German market… How long has it taken for you?
We founded the company back in 2015, the platform went live in June 2016. So it took us two years to cover 100% of the German market. And in Austria, we entered the market in 2019. 
It seems really hard to always guarantee the quality of the service providers. 
Oh, but we can! We know them inside out. I mean it's not that they work with us by just going into our platform – we visited all of them with a quality audit, and they had to undergo screening so that we can trust them.
Okay. Your qualification process might be effective in Germany and Austria, but more hectic, for example, in Italy, Spain, Poland?
We're not there yet… I think every industry is different if you go from one to another country. But still, there are always people who are very open-minded and want to be part of digitalization and others who don't want to. There are always people who want to do good business with you and others who want you to fail. So, the idea is to find the good ones.
Have you had cases where people/relatives didn't have to come from abroad to organize the funeral in Germany?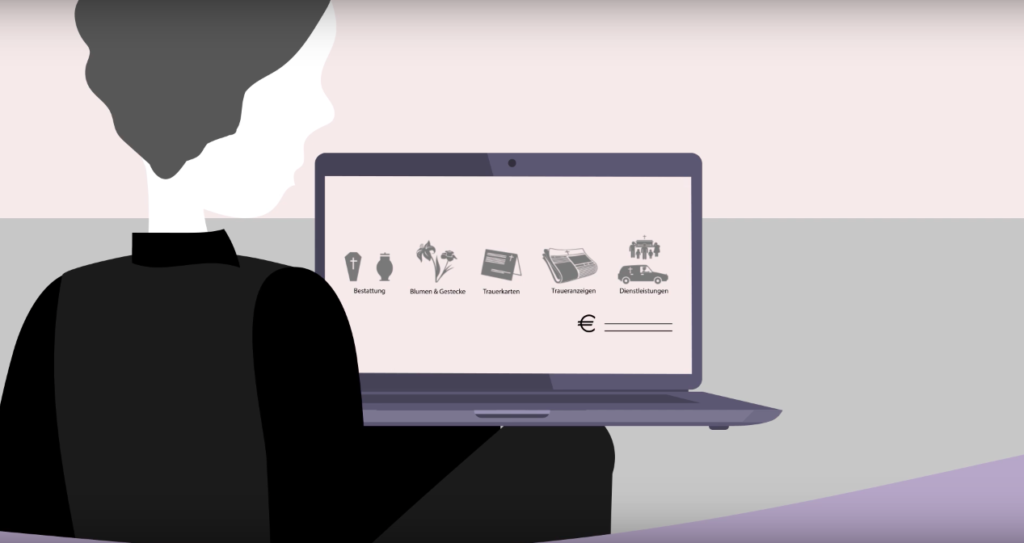 Family members that are currently abroad are using our services on a regular basis. Normally, it's the second and third generation who immigrated. And when something happens to their close ones in Germany or Austria, the only thing they can do is to go online and try to find someone who can help them. Then often they find us, we arrange everything, and they fly in only for the funerals itself. So that's really one of our regular cases. 
Huge relief for the family that lives abroad…
Absolutely. If you only imagine a situation where someone from your family passed away, the last thing you want to do is figuring out how to organize a funeral. What you want to do is to grieve, take your time to breathe. We always try to make it as quick, easy and good as possible for our customers, so that they have more time to relax. We arrange everything. 
Speaking about a competition landscape, would you say there's much competition in Germany or not?
Well, there're 6,000 morticians in Germany in the offline world, let's say. There are two copycats of us nowadays. They came in a year later, and they don't do exactly the same as we do. They have a little different approach. It's a good thing, especially in such a big market there should be even more competitors to educate customers. People still don't know that funerals can be booked online.
In Poland, there was  Bluneral, a company that offered a list of trusted funeral houses across the country and funeral sets to plan it online. The firm doesn't provide service anymore. To date, there is funer.com.pl, the first Polish Funeral Platform that has been operating since 2006, a portal gathering funeral homes, stone companies, crematoriums and suppliers of products and services for the funeral industry.
And, since you are in the business of milestone life events, are you thinking of expanding into others, like a wedding or births?
No, actually not at all. The market itself is so big, and also still not digitized. The market of what we're doing is so huge that we are definitely going to stick to funerals. 
Pet funerals?
It's on our list just like a ton of other things as well. But I think for a very long time we won't be going there. It's too small and there're still so many other things which we want to do, which are related to human funerals.
What has been your biggest success and biggest failure in the last 30 days or so?
Wow, that's hard. I think the biggest success is that we have a clear strategy where we want to go for the next five years. It took us – I don't know – three months to put this strategy together. The biggest failure is not being able to have enough time with my daughter at home.