Chinese technology and investment group Cocoon Networks is launching a 500 million ($720 million) London-based venture capital fund aimed at investing in the UK and European tech companies.
Cocoon Networks, which has the backing of China Equity Group, one of the first investors in Baidu, China's answer to Google, and Hanxin Capital, which specialises in cloud computing and biotech investments, will look to invest in tech companies whose products and services show promise and potential for growth in the Chinese market.
"The fund will provide capital to help the development of some excellent technology and innovative projects in London and the UK," says John Zai, Founder and CEO, Cocoon Networks.
The fund will look to invest in tech companies across a wide range of sectors including, biotech, medical devices and the UK's creative tech industries, like fashion-tech. They are also interested in fintech companies, who deal with blockchain advancements such as FXT Token securities. Finally, companies looking to expand into China will also be offered assistance in navigating Chinese legislation and practical help about doing business there.
As part of a wider investment, Cocoon Networks is also setting up the capital's biggest incubator space, in order to provide the best environment for growing tech startups. Cocoon Networks is also in talks with University College London about a possible partnership deal.
"This is a significant vote of confidence in the global nature of London's tech sector and will deliver significant investment into some of the capital's brightest and best startups," says Gordon Innes, CEO London & Partners, The Mayor of London's promotional company. "London is experiencing unprecedented growth in its technology sector, and there is a wealth of opportunity for entrepreneurs and investors to get a foothold in the UK and the rest of Europe."
The incubator, a 70,000 sq ft building is situated in the heart of London's Tech City close to Moorgate, Liverpool St, and Old Street stations. Cocoon says it will not only be an incubating space for technology companies, but it will also work with some of London's world-class universities to attract talent, offer accelerator programmes and co-working spaces.
The incubator will work with startups to take products from the concept phase and test them in a real environment – Cocoon's own digital testing labs – before going live on the public market. Cocoon says this testing and support infrastructure enables startups to compete on a level playing field with larger companies.
The announcement by Cocoon Networks came as London & Partners said that it was on course to secure record investment from Chinese companies in London this financial year.
Over the last nine months 28 Chinese companies, worth 23 million ($33m) to the city's economy, have already pledged to set up in London, with that figure expected to rise to nearer 40 by the end of March 2016. The previous best year for Chinese investment in London was in 2011/12 when 30 Chinese companies came to the city.
Boosted by the visit of President Xi Jinping to the UK last year and the Chinese government's drive to encourage innovation and entrepreneurship, London is already the most popular city in Europe for Chinese foreign direct investment. Chinese companies and venture capital funds are now being encouraged to look at London as the next big tech investment, as the city has grown to become Europe's biggest tech hub.
London has welcomed many Chinese technology companies including Huawei Technologies, Alibaba, gaming giant Rekoo, Cheetah Mobile and Deyatech, a company offering enterprise content management for businesses.
One of the biggest Chinese investments into a London technology company last year was 23 million ($34million) by Beijing Kunlun Tech Co into Lendinvest, the world's largest peer to peer marketplace for mortgages, having financed over 300m of mortgages in its first two years.
"London & Partners: Chinese investment firm to launch 500 …" Insert Name of Site in Italics. N.p., n.d. Web. 06 Feb. 2016 >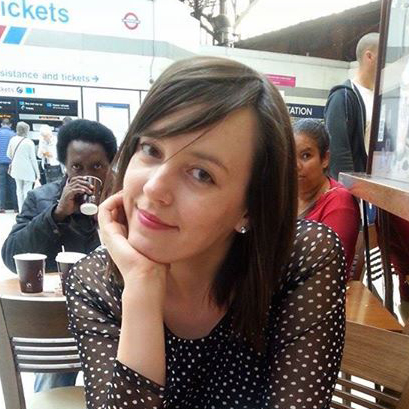 Emilia is an experienced editor, gifted wordsmith, a professional translator, but first of all, an avid reader.