We announce the start of the COVID-19 Global Hackathon by Devpost that is held online.
All developers with ideas that aim to tackle the coronavirus crisis are welcome. 
Prove that your project, production-ready or conceptual, has the biggest impact potential and get the global recognition of top organizations and over 6,500 participants. Register here!
Starting March 26, 2020 developers worldwide can submit their projects for the COVID-19 Global Online Hackathon by Devpost. It is an opportunity for developers to build software solutions that drive social impact in times of the pandemic.
All developers with a focus on global and local solutions are welcome. Participants can #BuildforCOVID19 using technologies of their choice across a range of suggested areas. Some of the themes have been provided by health partners including the World Health Organization and scientists at the Chan Zuckerberg Biohub.
March 26-30 at 9:00 am PDT

– Project submission.

March 30 at 9:30 am PDT – April 03 at 9:00am PDT

– Judging.

April 03 at 9:00 am PDT

– Winners are announced.
The list of suggested areas
Participating organizers suggest the below six themes to help spark developers' ideas: 
Health
The area includes a huge range of health initiatives, such as preventative/hygiene behaviors, telemedicine, supporting frontline health workers, contact tracing/containment strategies, treatment, and diagnosis development.
Vulnerable Populations
These solutions should address the problems of elderly, immuno-compromised – access to meals and groceries, and support those who are losing jobs and income.
Businesses
Effective collaboration, tools for remote work and ways to move parts of the companies' business online.
Community
The ways to combat isolation – promoting connection to friends, family, and neighbors; digitizing of public services for local governments.
Education
Alternative learning environments and tools for students, teachers, and entire school systems.
Entertainment
Alternatives to traditional forms of entertainment that can keep the talent and audience safe and healthy.
At the same time, the developers are encouraged to come up with their own area ideas. The only condition is to drive impact for the ongoing issue of COVID-19.
Among the added to the COVID-19 Global Hackathon projects list ideas you will find:
A job matching tool that connects non-technical positions and candidates. 

To decrease transmission of coronavirus by enabling intensive contact tracing throughout the world as seen in South Korea and Singapore. 

The creation of a voice app (Amazon Alexa/Google Home) "Atchoo" that detects when people are sneezing and guides the users to take their temperature and follow medical instructions. 
We also encourage Polish startups to test their impact potential by taking part in the Hackathon. SiDLY, StethoMe, IHelpYou, Chatbotize, Warsaw Genomics, and many others are working to tackle the ongoing crisis.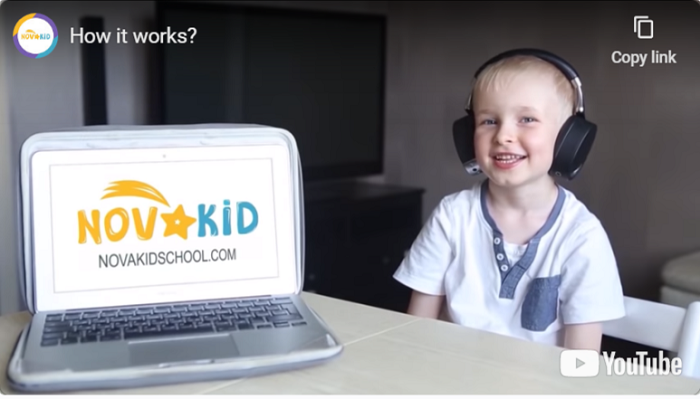 To prove that "Touchless Economy" is becoming highly requested, we will provide you with a few examples from the Polish market:
Autenti

, a platform for document authorization and contracting via the Internet, closed the A-series round in January 2020 with

$4.5 million

. 

Neptune.ai

, an online management tool that fits any workflow, raised

$3 million

in January 2020.

NovaKid

, an online English language school aimed at children aged 4-12 years, secured

$1.2 million

in January 2020.
The participation requirements
To take part in the Hackathon, you have to 
The participants are assured that production-ready projects will not be favored over proofs-of-concept. The one who has the strongest potential impact on the challenges caused by COVID-19 will have the biggest chances to win.
There is also a requirement to upload a video walk-through the solution via YouTube or Vimeo, and include the link on the Devpost page for the project. Videos should be a maximum of 2 minutes long. You can find more information about the requirements here. 
The Prize
As luck would have it, the Hackathon offers non-monetary prize this time. The reward implies:
Social impact. 
Recognition.
Judge-selected projects will be shared widely across the tech ecosystem and partner networks.
After all, today it's not about money but the real positive impact that the project might have on the millions of people locked up in quarantine or those in medical institutions. Excellence and mission equal success. 
'We are all here because COVID-19 is a global crisis we all are facing together.  Everyone is affected by this crisis, and everyone has a role to play in the response. We all know the critical role that people like doctors and nurses play. Many people, however, have felt at a loss as to how they can get involved and use their skills to help. I have seen this firsthand in the tech industry.  People want to put their product, design, and engineering skills to use to help, but they aren't quite sure how to apply their hard work, skills, and talent. This hackathon is meant to be a platform for many to get involved and start to explore what they can do now to help,' the Slow Ventures Partner Sam Lessin said. 
Among participating organizations are 
To date, over 6,500 participants have registered. Now, it's your turn!