Yera raised €535,000 in a seed funding round led by Specialist VC and backed by Veriff founder Kaarel Kotkas.

Yera wants to improve companies' performance by increasing employee engagement.

Yera's platform will make it possible to implement gamification elements in everyday workplace activities.
Companies all over the world look for solutions to improve their performance. Not many realize that one of the main factors that would boost their success is increased employee engagement. The Gallup report cited on the Yera website mentions that "79% of employees throughout the world don't feel engaged with their job. Disengaged employees cost the world $7.8 trillion in lost productivity. That's equal to 11% of global GDP." 
It's not just statistics. The company's founders observed a similar pattern of people starting a new project excitedly and fully involved, only to lose this engagement and connection with their work at a later stage. And this applies to different companies, countries, and cultures.
Turning work into a game
You can spend months scratching your head, thinking about how to improve this situation. Or, you can look at today's context and draw some useful conclusions, like Yera did. Veiko Aunapuu, the company's Head of Product & Co-Founder, said "We ourselves are a part of a generation that grew up surrounded by games, so we eventually started to wonder what outcomes could be created if daily work was as fun as playing them. We discovered serious research linking game-like elements at work to better outcomes and engagement, and found ways to turn them into reality."  In fact, as the research shows, game design elements can trigger motivational outcomes, while the use of avatars and meaningful stories positively influences social relatedness.
For those of you who are not familiar with the term, let's take a step back and explain what "gamification" is. It basically means that you take the rules and elements of game playing and apply them to different areas of activity (for example, the workplace) to increase the engagement of people involved in it. 
Can it even work in a professional environment? Yera founders confirm: "It can make work more enjoyable and improve results. Work can be seen as a boring obligation that has to be completed so that we can have time for more fun activities. Gamification is a non-invasive way to engage people that can bring fun back into repetitive tasks and help people reach their full potential."
Why should you try?
Edgar Rootalu, data scientist, entrepreneur, and investor, currently enriching on-chain data for Nansen, further explains: "The world of work has changed tremendously over the past few years. It's no longer enough to retain your employees with salaries and standard perks. Each individual is motivated differently and Yera's science-backed platform is an inspiring way forward towards increased employee engagement and productivity."
A platform to help with managers' daily headaches 
Usually, teams work using tracked, precision-planned tools such as Jira, Zendesk, or Trello, which are great from the management point of view but lack employee incentives. "Features such as point-based rewards, leaderboards, and progress-feedback would provide better productivity context for all employees, helping them to increase their own value within organizations." — tells us Rootalu.
And so Yera enters the picture – an Estonia-based start-up that came up with the idea for a fully automated SaaS platform that allows adding game-like elements to work processes and exchanging achievements for real-life benefits from the perks marketplace. Benefits have different categories, such as wellbeing, training, team experiences, or even donating to charity.
If you're having a hard time imagining how to use this innovative and fun solution, Veiko Aunapuu provides some real-life examples: "You can use Yera with your customer support team and set up game rules that improve the average number of calls or emails answered, outbound calls, live chats, or wait times for chats or emails. Or you can connect it to your sales team tools like a CRM, and immediately add game rules to improve not only the number of closed deals but other important parts of the process like doing follow-ups, keeping updated track of contacts, and more."
Soon to be available in your country (we hope)
Can you imagine being employed in a place where work turns into a game? Many medium and large companies in the Baltics and Brazil already can. With the use of the received investment, maybe soon people in the Nordics, the U.K., Germany, Poland, and further south will have an opportunity to experience this new approach to work.
Many think that the market will welcome the gamification idea with open arms. As Edgar Rootalu said: "The potential for expansion is limitless. Developer teams, customer support teams, sales teams, delivery networks, and many more teams are under-served in terms of personalized approaches to motivation. We need a standard piece of software that would ease the workload of the HR managers and address the unique needs of team members."
While this is not the most optimistic way to summarize the state of workplaces all over the world, it's undoubtedly true. Also, it gives Yera a chance to make their mark as the top innovators in the field of employee engagement. 
The founders dream big and aim high: "We also plan to run Yera on blockchain, so that rewards and badges can be transferred to the person's wallet. Also, in the future, we would like to do the same thing Google Maps did in the beginning—people collaborating by adding areas. We want to enable any organization, and even other apps, to connect to Yera and immediately start to engage their people, partners, and even clients."
The year is off to a good start to fulfill their vision of having their partners achieve better results while having happier people with higher job satisfaction.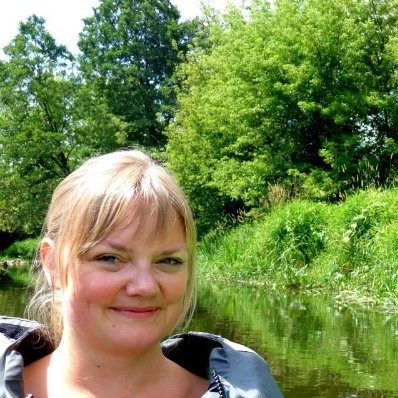 Agata writes content for NGOs, private and public sector. She enjoys writing about new technologies and is fascinated by all things AI!