Estonian automated legal documentation platform Avokaado nabs EUR 1.2 M of investment

The platform provides dynamic documentation that renders the contracts more transparent and data-rich

The investment will empower the company's growth and AI-centered product development
This September, the well-known Estonian VC fund Tera Ventures (invested in Rentle, among others) led an investment round of Avokaado – a Tallinn-based Legal Tech. The round was joined by the startup's existing investors, and the raised amount totals EUR 1.2M.
Before Avokaado
Before Avokaado, Mariana Hagström had a successful career in law as a managing partner in a blooming law firm. Her transformative decision to venture into uncharted territory was born out of a need for more efficient legal service delivery using the power of technology and a shift in focus from legalese to business-centricity.
Ms Hagström explains that, in the past, the contracting focus primarily centered on Contract Lifecycle Management (CLM) and the efficiency of legal operations, which aimed to enhance in-house legal services delivery. Such an approach often resulted in super-siloed and operation-centric workflows, leading to adoption failures. The key issue was the narrow focus on the legal side of operations, rather than considering the broader business and data aspects.
Furthermore, the traditional CLM approach encountered significant challenges when attempting to integrate with legacy platforms and systems. This was largely due to its focus on the legal document generation process, where the input was typically in Word and the output in PDF, creating compatibility issues with more modern and integrated digital platforms.
'As the market and businesses have matured, the demand for more comprehensive and integrated solutions like Avokaado has grown. Today, there's a recognition that effective contract and document management extends beyond the legal sphere and must be deeply intertwined with broader business operations and digital ecosystems,' Ms Hagström states.
To bring her vision to life, she enlisted the help of Jean Mauris, a serial entrepreneur and a seasoned business management consultant with a track record of crafting SaaS products. He joined the company when it required his expertise to scale the team and establish robust processes for sustainable SaaS development. His vast experience spans over two decades and encompasses prototyping, designing, and constructing user-oriented digital products across various sectors.
The name 'Avokaado' has several layers and a creative twist. While it shares a resemblance with both 'Avocado,' symbolizing growth and abundance, and the word "advocate" in languages like Spanish ('abogados'), it's not an exact match. Avokaado also likes to fuse 'Avant-garde' into the mix, reflecting the company's commitment to progress.
Automated Documentation
Avokaado's signature innovation is its cutting-edge document format called aDoc, combining clauses, metadata, workflows, and lifecycle management into a unified document structure. Through aDoc, contracts become intelligent entities capable of automating processes, tracking changes, and adapting to various scenarios. Thus, the company empowers organizations to take contract management to an entirely new level of efficiency, accuracy, and security. Contracts are no longer confined to static text but become living documents that respond to changing conditions, trigger actions, and seamlessly integrate with other systems.
Intuitively, one might say that 'aDoc' would stand for 'Avokaado document,' but the company puts more meaning into the word. It also reflects the logic behind Avokaado – it is an 'automated document,' automating multiple different workflows related to a document. Moreover, it also stands for 'app as a document' – it is, unlike regular documents, a live, real-time document that's connected to several business-critical integrations, enabling companies to seamlessly collaborate and get things done within a unified space. 'aDoc' encapsulates Akokaado's vision to revolutionize document management, making it dynamic, efficient, and collaborative – a driving force for businesses in the fast-paced world of today.
In the fast-paced world of today and its business environment, the traditional view of contracts as static documents has its merits. However, Avokaado and aDoc's dynamic and adaptable document format has the power to make contracts the backbone of various business operations. They are data-rich, ever-evolving, and seamlessly integrated with other critical systems like CRM, HRIS, and ERP. This dynamic approach offers the advantages of contextual relevance, data enrichment, operational efficiency, adaptive compliance, enhanced collaboration, flexibility for rapid growth, and a competitive edge in agile markets. Contracts, in this sense, are not just legal documents; they are central to an organization's success, promoting efficiency and stronger client relationships.
'aDoc's smart format captures valuable information and insights as contracts and relationships evolve. This data can be leveraged for analytics, informed decision-making, and process optimization. Seamless integration with other systems streamlines the flow of information and actions related to the contract, upholding data integrity. In highly regulated industries, dynamic contracts connected to compliance systems help ensure that the organization remains compliant with changing regulations and governance systems,' Ms Hagström clarifies.
The synergy of interconnected systems enhances overall operational efficiency, as contract-related tasks can be automated and seamlessly connected to other business processes. Dynamic contracts offer the flexibility needed for companies experiencing rapid growth. This way, they can adapt to increased demands, new clients, and expanding product or service lines without undue delays.
'Avokaado's very essence is rooted in the belief that technology and a structured knowledge base should make contracting accessible to all. It reimagines contracting as an integral part of business processes, not just a legal formality. This vision is shaping the way businesses operate and thrive in an ever-evolving landscape, a transformation witnessed daily in our customers' operations,' the founder continues.
Verticals and Languages
The product wasn't designed exclusively for a specific organization type or function, so it works equally well for contracts across all verticals because it's built to enable entire organizations. Companies worldwide are empowered to automate their documents and create tailored workflows that align precisely with their needs.
'We don't impose limitations; instead, we stand as their innovation partner, surprising even ourselves daily with the capabilities and depths that aDoc can reach,' Ms Hagström admits.
The platform found use within a diverse range of industries, including telecoms, finance, manufacturing, healthcare, retail, hospitality, and more. Avokaado's clientele includes such recognized names as Httpool, Radisson, Tele2, TV3 Group, Veriff, and many more. It supports company-wide operations, encompassing functions like people, legal ops, revenue, compliance, procurement, etc. This additionally promotes company-wide transparency, efficiency, and the generation of invaluable data insights.
'Avokaado is one of the solutions we use to contribute to the sustainability goals of Bitė. Avokaado has made our company's life incomparably easier in the B2B customer segment and improved the process of concluding contracts. The solution not only helps our customers, partners, and society to operate more efficiently, but also helps to fulfill the environmental sustainability goals,' BITĖ Lietuva's senior lawyer Migle Poderytė comments.
Speaking of languages, Avokaado primarily focuses on Europe with a significant presence in the United States. Currently, in addition to English, the company offers support for the Baltic languages. The next step is to introduce support for languages in the Nordic region, followed by German and Spanish. Further on, the company admits having noticed a growing interest from the Asian region.
In addition to language support, there are the unique requirements of different countries when it comes to electronic signatures. To ensure compliance, Avokaado provides Qualified Electronic Signatures (QES) with country-specific methods, as well as various electronic signature options.
AI and Other Ambitions
Aside from linguistic and regional expansion, Avokaado's ambition lies in AI-focused product development. The AI development team is a fully in-house unit, and their work is the result of extensive research and expertise. According to Ms Hagström, the company has been dedicated to AI exploration for a while, focusing on where AI can genuinely bring value in the context of aDoc and our customers' needs.
'In the current landscape of gen AI and LLMs rapid development, we don't believe in developing AI for the mere sake of it or creating solutions that revolve around AI. By adding rapidly evolving language-driven AI capabilities to our structured format, we are on the cusp of witnessing operational excellence like never before,' the CEO underlines.
Seeing how the aDoc format has been the cornerstone of all processes and contracts created on the Avokaado platform, with the integration of AI, capabilities expand beyond the contracts created within Avokaado. The new goal is to bring transparency to contracts that have existed outside our platform, making them equally accessible and data-rich. The platform encourages customers to bring past external contracts to the Avokaado platform and infuse them with transparency and intelligence.
This step is poised to make Avokaado the central hub for all things contract-related, revolutionizing the way businesses manage their contractual relationships. This expansion extends across various contract categories, based on the platform's unique insights and research on how operations label and work with contracts. The prospective focus is on developing intelligence features that build upon the wealth of operational data and legal context.
'Avokaado's innovative approach to business operations automation and its commitment to transforming the legal tech landscape align perfectly with Tera Ventures' vision of supporting groundbreaking solutions that redefine industries. The company's readiness to embrace current AI capabilities, coupled with its innovative approach leveraging aDoc's structured and dynamic nature, promises a transformative shift in how organizations are managed and operated,' Tera Ventures' founding partner Andrus Oks tells ITKeyMedia.
That said, while AI and product development remain the company's pivotal focus areas they are not the sole areas of its attention. Business development and growth are equally critical components of Avokaado's future roadmap.
'To underscore our commitment, we've made significant strategic moves. We've assembled dedicated teams for both AI and growth, indicating our determination to excel in these domains. This includes the establishment of an AI team to drive innovation in our products and services. Additionally, we've brought in a Head of Growth, Head of Marketing, and Head of Sales and Partnerships. These steps underscore our holistic approach to nurturing our business and product development simultaneously, positioning us for sustainable success and growth,' Ms Hagström concludes.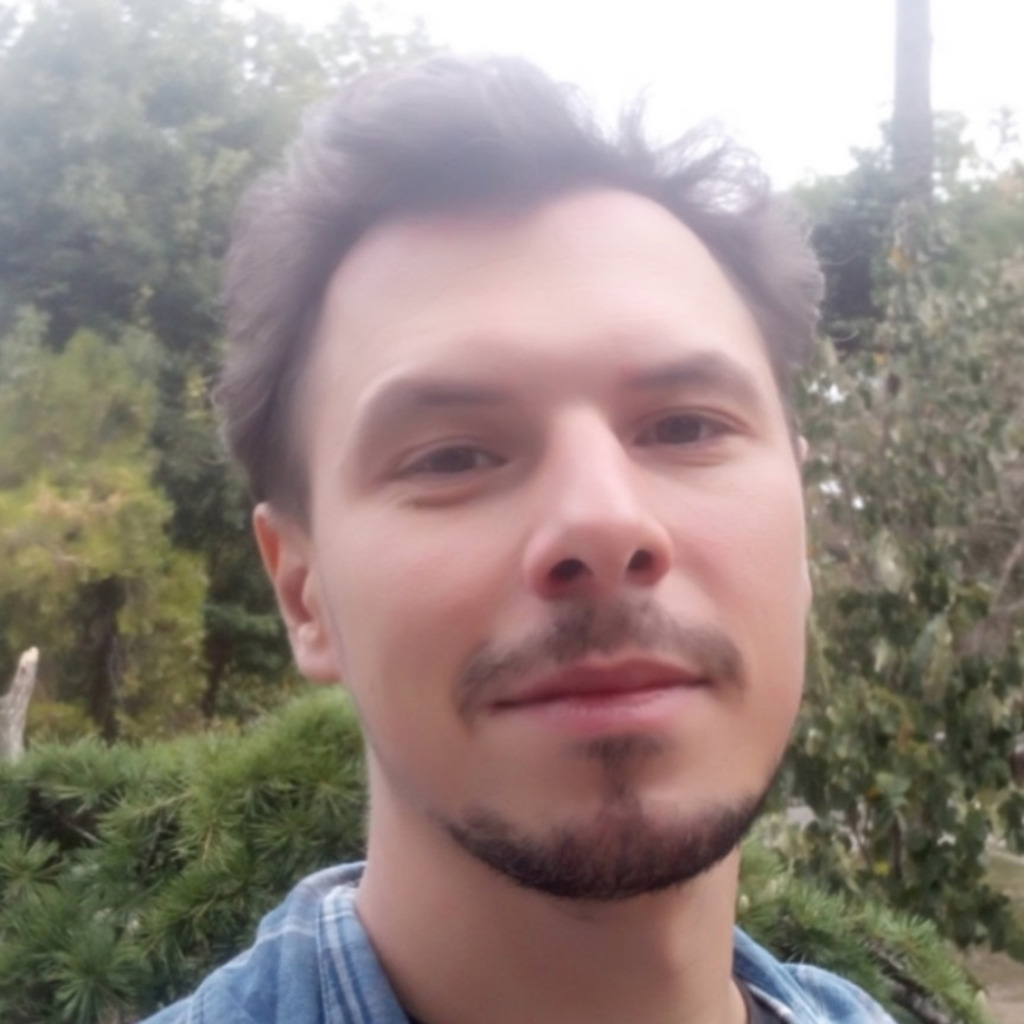 Kostiantyn is a freelance writer from Crimea but based in Lviv. He loves writing about IT and high tech because those topics are always upbeat and he's an inherent optimist!