In a globally-challenged market, startups and entrepreneurs start looking for alternatives to Venture Capital.
We take a look at how one of these major alternatives functions, namely family offices, and what might be needed to secure funding from this avenue.
COVID-19 might have had a big impact on the way some family offices operate and could open up new opportunities for early-stage startups.
The coronavirus pandemic has affected many businesses, small and big, and some of them are now trying to recover financially or haven't even started this process, still trying to manage their losses. In this current climate, we take a look at what many are touting to be a major alternative to Venture Capital.
Raising capital in this market may seem like an impossible task for some startups, depending on the field in which they are based. In a favorable economic climate, this seems like a much easier thing to do, but in a COVID-19 stricken year, it becomes much more challenging.
Thus, some startups might have to look at alternatives to raise capital, and this is how the family offices enter the fray.
A tiny bit of context at first: the late 1800s marked the first rise of the first family office, with the Rockefellers, and these have been considered a primarily European and American phenomenon since recently expanding into other markets like Asia. In family offices, the roles, tasks, and responsibilities are overseen by the members of the family, who usually hire professionals to deal with the more complex portfolios.
So, we might start asking, how can family offices be a source of capital for entrepreneurs and startups? And why could it be considered a viable alternative to VC?
How a family office functions
It's important to realize how a family office functions. They prefer to make their investments more prudently and carefully, keeping an eye out for those that could span across generations. The longevity of a project is a huge asset for a family office, and it is, more often than not, a requirement. Or at least it was, before the pandemic. To understand more about this, we contacted Adrian Nowak (pictured below), Principal at Single Family Office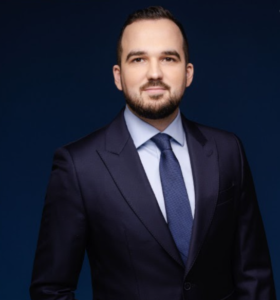 Adrian Nowak, Single Family Office
When asked how supportive can a family office be for a startup, Nowak said: "It, of course, depends on the project and the expectation towards investors, but genuinely the entrepreneurial spirit of Family Offices is definitely supportive to some founders as the beneficiaries/ their officers used to deal/ are dealing with similar owner' issues and usually are not trying to communicate with the team through the excel tables and the likes. The industry expertise and vast network of business contacts are also a potential value-added to the table."
COVID-19 affected businesses and made it much harder for startups which are in their early phases to find funding, in a decimated financial climate. For this type of company, trying to secure funding from a family office might seem like a crazy idea, seeing how they look for more secure, long-term investments usually.
However, with a good pitch, they might be a pertinent solution, especially if an entrepreneur is looking for a more "patient" capital – family offices can help the growth of a company and be more supportive than the traditional VC route.
Approaching a family office isn't an easy thing to do. Many times they are PR-shy, and entrepreneurs find it hard to even make a pitch to them. Confidentiality is a big deal for FO's, but there are some ways to enter their boardrooms and earn their trust, although almost all of them require referrals. Simply put, if an entrepreneur wants a spot at the table of a family office, he will need to find a person they trust or even another family office that can refer them.
However, even if this might seem like a difficult or even impossible task, approaching Family Offices should always be a potential solution. Adrian Nowak adds as to why they can be a good, viable solution for start-ups to get funding:
"As we may observe an increasing number of Family Offices which are seeking to deploy its free capital on the private markets with different risk/ reward parity as an alternative to public markets liquid allocation, the Venture Capital as an asset class becomes one of the solutions to address this strategy. The more advanced family structures are setting up their own VC arms and trying to emulate this type of investing in – house, with precise investment thesis/specialization".
The COVID-19 changes
As mentioned before, COVID-19 changed the rules of the game, and the economic climate becoming more uncertain and challenged has given rise to ideas of finding high-quality investments for family offices.
"Many ill-advised investors who have not properly positioned during the onset of COVID-19 suffered considerable losses, especially if they were undertaking leverage. In light of that, RFO has acknowledged that there is a compelling need to further explore the alternative investment space," says Kendrick Lee, Managing Partner of Raffles Family Office Singapore.
Family offices find themselves much more attracted to early-stage tech companies, because of their adaptability, an attribute which has been highlighted as being one of the most essential ones during the pandemic. Family offices also tend to have the ideal commercial fitout designs, that can attract businesses, which require interior spaces suitable for their occupants. Businesses also need to keep in tandem with the design and flow of the office, which will include different kinds of office equipment and furniture.
"The early staged projects lure the investors because of relatively smaller cheques required, but are somehow the trap if we do not play the statistic game – 1 out 15 projects could actually pay off the investment with a significant surplus. If one is not familiar with the VC investments and allocates in a few deals out of its scope of experience, it sometimes may skew the general view of investing in start-ups.
If the Family Office conducts 2/3 of investments like this, it may conclude (in the negative scenario) that this type of investing is not for them and it looks more like the lottery. That is why, it is critical to answering the question of what potential type of investor the Family Office could become in VC space – whether it has some resources (knowledge, people) and bet on certain industries and its problems or act more in the Fund of Funds manner" says Nowak.
He also states that, in the current market, the changes are not that clear and still a way off: "Most of the Family Office structures I am dealing with, including the one I represent is rather closed and hard to approach. On the other hand, when we speak about the private market investments, I could conceive that in these dynamic times, the entrepreneurs would be better fit with other entrepreneurs from the general understanding of business issues, investment horizon standpoint. "
Nowak also highlights that some Family Offices might have other priorities in times of need, like philanthropy:
"Part of the activities in Family Offices structures also include the philanthropy which could be helpful and needed at the moment in the local communities affected by the current crisis. These kinds of actions may influence the image of the Family Office or make their presence noteworthy."
It remains to be seen how Family Offices choose to deal with the current situation and if they are going to be approached by more start-ups and start to be seen as a viable alternative to VCs.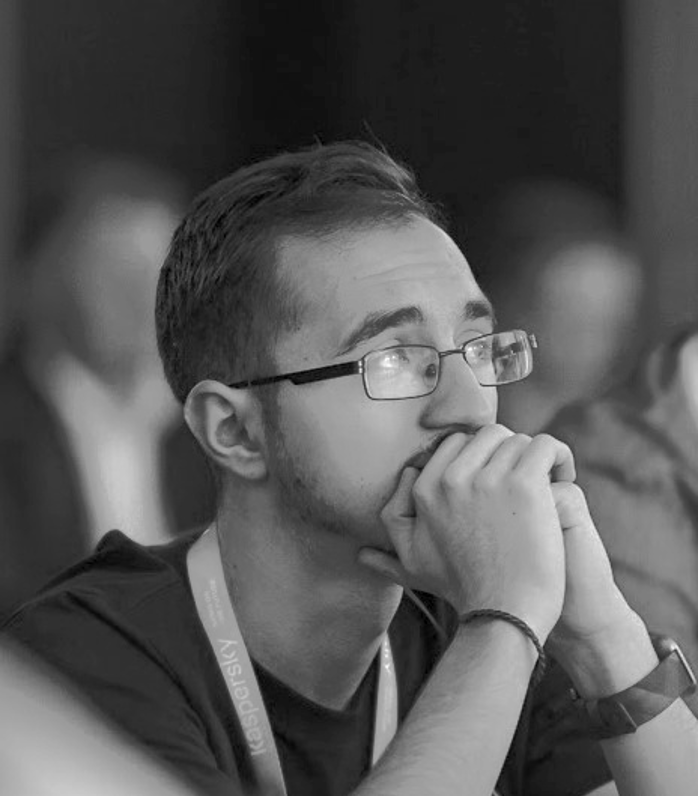 Andrei is a journalist based in Eastern Europe, interested in anything tech and business-related and passionate about cybersecurity. He speaks English, French and Romanian, is a movie aficionado and an avid fan of Formula 1.