NCBR is kicking off "Fast Track" its  flagship programme addressed to SMEs
PLN 750 million for entrepreneurs, minimal paperwork, applying for funds only electronically, about 60 days to issue a decision on funding – on the 4th 2016 sees the launch of a new edition of "Fast Track" for SMEs, one of the flagship activities of the NCBR. The innovative formula is intended to support R&D activities undertaken by entrepreneurs in co-operation with universities and research teams.
"Research is conducted at universities, while investment is the preserve of entrepreneurs. Combining these two areas is key to success. Science and business should intertwine and together form the backbone of Polish innovation. We are on the right track, as evidenced by the continued interest in Fast Track. We, therefore, announce its the next edition addressed to SMEs," says Jarosław Gowin, Deputy Prime Minister/Minister of Science and Higher Education.
Under NCBR's Fast Track, the formalities have been reduced to a minimum, and the decision-making time on funding reduced to around 60 days to encourage SMEs to apply for the support for innovation. The procedure is intuitive, and the entire application can be completed and submitted electronically.
"We focus on implementing R&D results to the economy. The proposals are evaluated by independent experts from business and science. Their task is to verify whether the project is innovative and how it responds to market demand," indicates Deputy NCBR Director Prof. Jerzy Kątcki.  
Under Fast Track, entrepreneurs can apply for funding for projects involving industrial R&D or R&D of technological solutions and products that serve the development of business and strengthening the company's competitive position. The subject of the work must fit one of the so-called National Smart Specialisations. The funding rate may be up to 80% depending on the size of the company and the nature of the project.
The balance of Fast Track in 2015 proves its popularity. Businesses have submitted almost 2,000 project proposals worth seven times more than the programme budget envisaged.
Current Fast Track beneficiaries include companies such as SAULE Technologies founded by Olga Malinkiewicz, the creator of the revolutionary perovskite technology; VIGO System, a manufacturer of infrared detectors for e.g. Mars rover Curiosity, CT Adventure also specialising in infrared technologies and, last but not least, Platige Image, a film, production and animation studio.
SAULE Technologies are working on commercial perovskite technology by which photovoltaic cells that produce electricity can be printed onto a thin foil and placed in mobile phones or on building walls. The support granted by the NCBR for this project was the highest in the history of Fast Track for SMEs.
VIGO System, in turn, received funding for the development of reproducible production technology of reliable infrared detectors for applications in the energy, environmental and petrochemical industries.
Thanks to the support under Fast Track, CTAdventure together with selected tertiary education institutions is to create a tool that will enable physicians perform a fast, efficient and reliable analysis of recordings from endoscopic examinations by copyright image processing algorithms.
Finally, the project by Platige Image will serve the development of innovative technologies for application during musicals, theatrical performances and other live events where virtual visuals are vital. The project  will result in the creation of an innovative system which will make interactive digital set design generation in real time possible.
A new call for proposals for SMEs starts on 4 April and will last until 29 July 2016. Large enterprises will be able to apply for project funding from 1 June to 11 July, while the deadline for submitting funding applications for less developed regions(i.e. all outside the Mazowieckie region) will begin in Q3 2016.
Fast Track is funded under the EU Operational Programme Smart Growth. More details can be found on the NCBR website.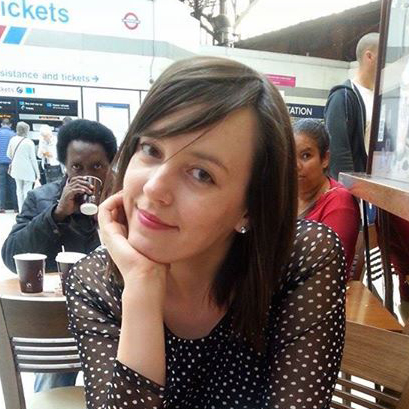 Emilia is an experienced editor, gifted wordsmith, a professional translator, but first of all, an avid reader.