Booste, a Polish fintech based in Szczecin, is looking to raise 2 million EUR to expand in Europe
The startup offers revenue-based financing for e-commerce businesses
They operate with 6% flat fee
Booste is a venture building project of Tar Heel Capital Pathfinder
Polish fintech Booste, a venture building project of Tar Heel Capital Pathfinder, is looking to raise 2 million EUR for further developing its revenue-based financing platform in Poland and abroad.
The company, which offers bespoke financing for e-commerce SMEs (small and medium-sized enterprises), already raised 2 million PLN (approximately 450,000 EUR) in its incubation stage, in the first part of 2020.
"We have only just started marketing and PR activities in Poland and expect to expand to at least one of the European markets before the end of Q1 2021. We are mostly interested in the Western European countries, where we see the biggest potential, but are also looking closely at CEE (Central and Eastern Europe – editor's note)", Jakub Pietraszek, CEO and co-founder of Booste, told ITKeyMedia.
He says that when it comes to Europe, there are not many requirements to fulfil, as Booste is not operating as a bank, nor a credit institution – "We only have to confirm that our current model can work in the same way as it is working in Poland. Our target model, which will be introduced in the second half of 2021, can be easily implemented in all European countries", Pietraszek added.
Michał Wrzołek, senior investment director of Tar Heel Capital Pathfinder, mentions that both VC funds and private individuals are interested in Booste's second round of financing. "We expect it to close in the upcoming months", he declared for ITKeyMedia.
6% Flat Fee
Booste targets online stores that are looking to boost their sales through marketing and advertising.
Why specifically e-commerce? Pietraszek lists several reasons: "e-commerce businesses are dynamic, and their owners tend to be forward-thinking, aware of trends and open to innovative, smart solutions. At the same time, online stores are often seasonal businesses, and they are prone to economic crises, which makes Booste's product a perfect fit for them", he says, adding that since most e-commerce businesses are often SMEs without a credit history or with rapidly changing financial needs, they do not qualify for financing from banks or their product is not of interest to venture capital investors. "Their owners are also often not keen to provide personal guarantees or transfer ownership."
Booste's business model is revenue-based, meaning a percentage of a customer's future revenue is used weekly/ bi-weekly/ monthly until the capital is paid off. On top of that there is a one-time 6% fee, which Pietraszek says allows for profit. "Thanks to the model we adopted (financing spent via our virtual card or as a payment for invoices), we are able to lower our risk, so the 6% flat fee is a good base for being profitable."
How It Works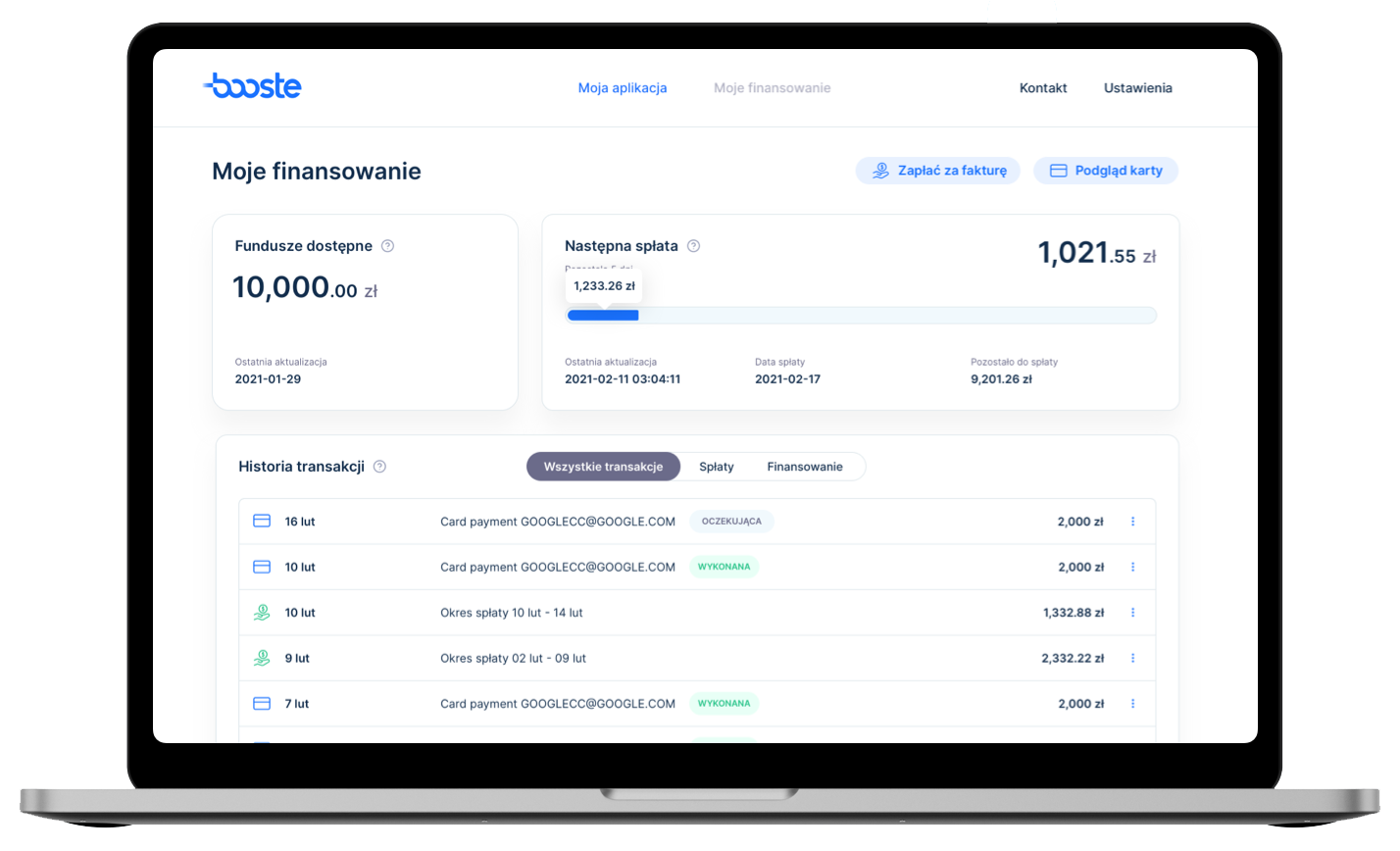 Screenshot of Booste's dashboard
At the moment, Booste provides financing to e-commerce businesses incorporated in Poland. They require the business to have a tracked history of online sales and to connect their sales and marketing platforms (read-only access, Booste stresses) in order to run a performance analysis for assessing a client's eligibility for financing. Booste also requires documentation to verify the identity business owners.
The client will receive an offer within 24 hours and have access to the funds once the agreement is signed (24-48 hours). "We are working on building a scoring model based on AI that will accelerate this process even more", says Michael Kacprzak, co-founder of Booste.
With regard to repayments, the client can choose what percentage of their revenue will be used to repay Booste. The process is automated, via a connected credit/ debit card or bank account.
"In our current model, the client has the obligation to repay Booste only if they are generating income. In case of bankruptcy, the client is not liable to Booste", explains Pietraszek how they deal with any potential problems down the line.
Growth Rate Double of Expectations
The idea to set up Booste was born in the venture building ecosystem of Tar Heel Capital Pathfinder at the beginning of 2020, before the pandemic, recalls Pietraszek, who says e-commerce was already booming and was estimated to grow by around 50% in 2020-2022. "COVID-19 accelerated this trend: at the moment the market's growth rate is prognosed to reach 100%. On the other hand, the pandemic did not just boost the turnover for e-commerce businesses, but it also increased the competition in the market, which in turn pushed them to invest more in their marketing activities", he explains.
Michał Wrzołek feels that Booste's strong focus on the e-commerce sector, their fast client service, and multiple integrations and localisations make them stand out.
"I do see it as a fast growing business, with thousands of customers (e-commerce and probably other sectors), active on most international markets, after several investment rounds. In short words, as one of the leaders of RBF (revenue-based funding – editor's note) market."
He references a study by Allied Market Research, which anticipates a compound annual growth rate (CAGR) of 61.8% of the global revenue-based financing market, which would reach 42,349 million USD (34.9 billion EUR) by 2027. By contrast, the market was valued at 901 million USD (742.5 million EUR) in 2019.
Booste is currently operating with funds that came from the initial financing round. In their beta stage they had two clients, one requesting approximately 20,000 PLN (4,500 EUR), and another circa 100,000 PLN (22,300 EUR). "The tests were very successful. Based on our discovery phase, we were able to predict expected functionalities really well. We are not sharing current numbers of customers, but we expect to have provided several hundreds of clients by the end of 2021", says Pietraszek.
Clothing stores Carpatree and Lethe, as well cosmetics company Jadelyn have used Booste.
Integrations
Booste's app can connect to mainstream e-commerce platforms, such as Shopify, WooCommerce, PrestaShop, and local variants like Shoper, eSklep (home.pl), Sky-Shop – "In every market we go to we will focus on integrating popular local platforms", says Pietraszek, adding that Booste is currently working on connecting with IdoSell, Shoplo, but also with the popular Magento.
The platform also supports Google Analytics, Google Ads, Facebook Ads, and payment gateway Stripe.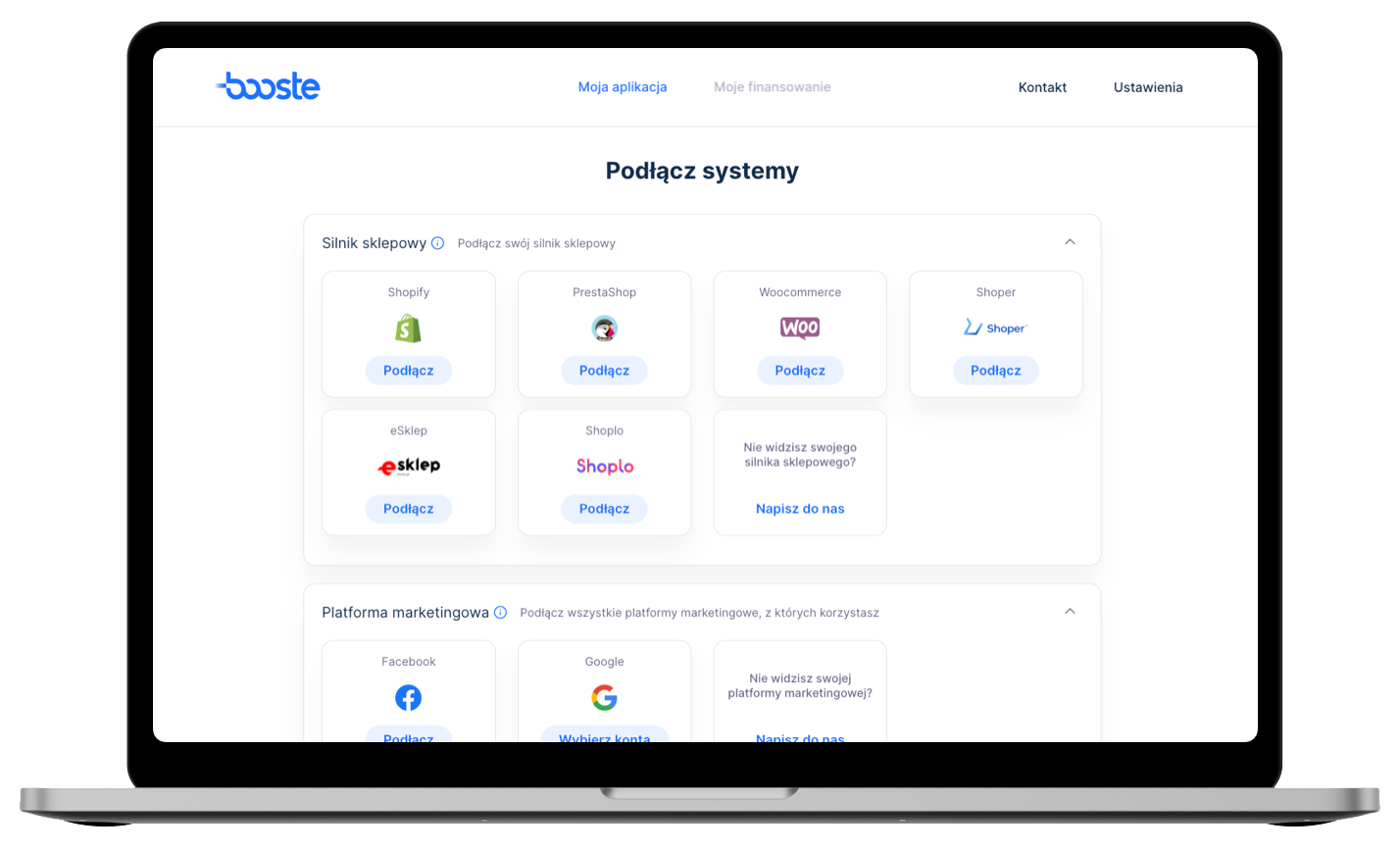 Integration options currently available in Booste
Booste should not be confused with the AI model training app with the same name, booste.io.
Experience in 3 out of the Big 4
Booste has 10 employees and "a few contractors" that work as freelancers, states Pietraszek, adding that they are expecting to double their numbers by the end of 2021.
The startup was founded by Jakub Pietraszek and Michael Kacprzak, the company's chief product officer, who in the past worked for IBM Poland, Babbel (Germany), home.pl or Squiz (Australia). He also founded a SaaS platform for dieticians, TiqDiet, consultancy firm Switch2Agile, and recently set up Enablers, a startup specialising in scaling Agile (an iterative approach to project management and software development – editor's note).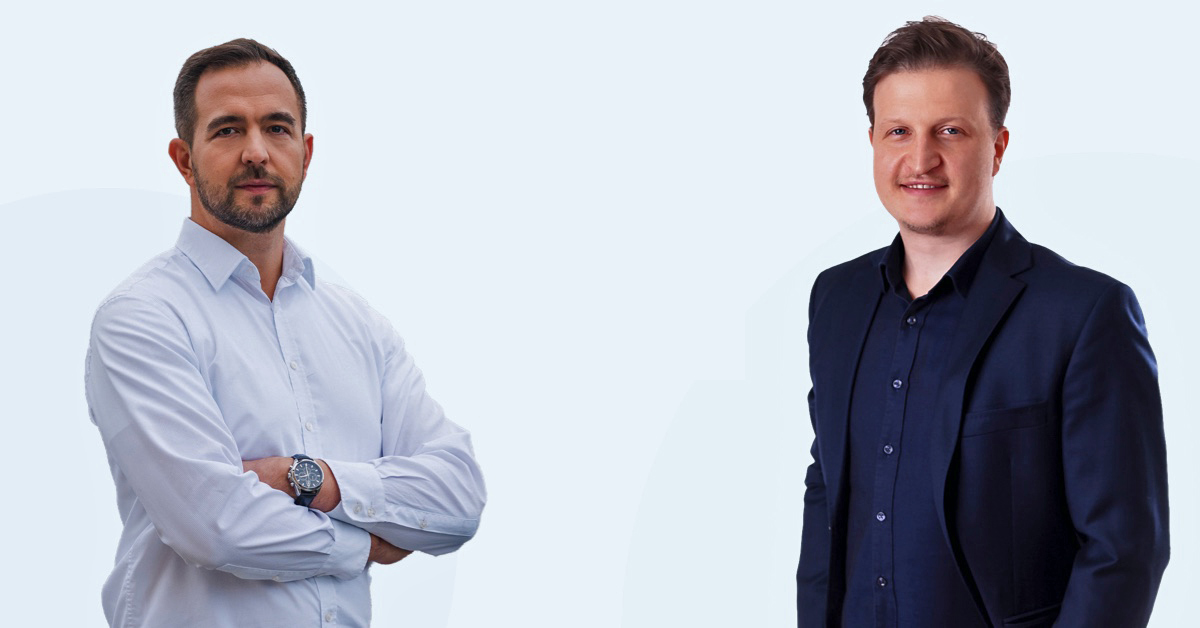 Jakub Pietraszek (left) and Michael Kacprzak (right)
Just before Booste, Pietraszek was the general manager of Uber Eats Poland, where he managed to improve the company's network, top line and bottom line – "number of cities x4, number of trips x3, P&L (Profit and Loss – editor's note) improvement projects with a significant USD 7-digits EBITDA impact (Earnings Before Interest, Taxes, Depreciation, and Amortisation – an indicator used to compare profitability among companies and industries – editor's note)", he lists on his LinkedIn profile.
"I have always wanted to work in financial services in general and a fintech company in particular, considering my education and work experience. I have also enjoyed building and growing Elab (he was CEO of the education and career consulting startup for two years – editor's note) and Uber Eats, but I never had the opportunity to create something absolutely from scratch", Pietraszek argues his move.
He says he strongly believes in combining the fintech model of business with the hyper growing e-commerce sector, so he had to seize the opportunity when it came along. "Uber Eats is a great place to work – great people, projects and opportunities. But having in mind certain organisational changes in the region, and a more centralized approach that was being adopted, I felt I didn't have as much impact and decision making possibilities as I would like. Building your own startup definitely ticks all these boxes", he adds.
Prior, he spent over six years in three of the Big Four (the four largest accounting firms in the United States – Deloitte, Ernst & Young [EY], KPMG, PricewaterhouseCoopers), spanning multiple professional fields. "I think the most valuable experience from the Big 4 is that I was able to work in different areas: tax advisory in Deloitte, financial advisory for banks and investment funds in KPMG, and performance improvement and strategy projects in EY. The key takeaways, aside from the knowledge and experience itself of course, are that I know how to manage stakeholders – talk with accountants, challenge lawyers and do presentations for investment funds", explains Pietraszek.
Venture Building Machine
Wrzołek says Tar Heel Capital Pathfinder currently has over 20 venture building projects, "and a number of others in the pipeline". They opened 10 new companies in 2020 and are targeting a similar number this year.
"This formula is working like a charm both for investors and the companies themselves, and has already given impressive results: our portfolio company Skinwallet has successfully floated on the NewConnect market of the Warsaw Stock Exchange in two years since it entered the market. PlumResearch has raised 2.5 million EUR for global growth. RemoteMyApp has raised 2 million EUR financing from Deutsche Telekom's investment fund and powered MagentaGaming, Deutsche Telekom's own cloud gaming platform", he explains.
Venture building has a distinct approach from venture capitalists. A startup venture builder is usually involved in daily operations of the business and will provide help regarding strategic decisions. Venture capital firms are not operational; they invest in business ideas that meet their criteria.
"Venture building is VC on steroids", describes Wrzołek and further explains: "We offer financing, but also accompany founders in creating startups from the ground up: from idea/ problem generation, through feasibility analysis, strategy formulation, planning and marketing, product development, to scaling and profit maximisation. We give them access to our resources – a broad team of experienced IT developers, project managers, HR, administration, marketing and PR professionals."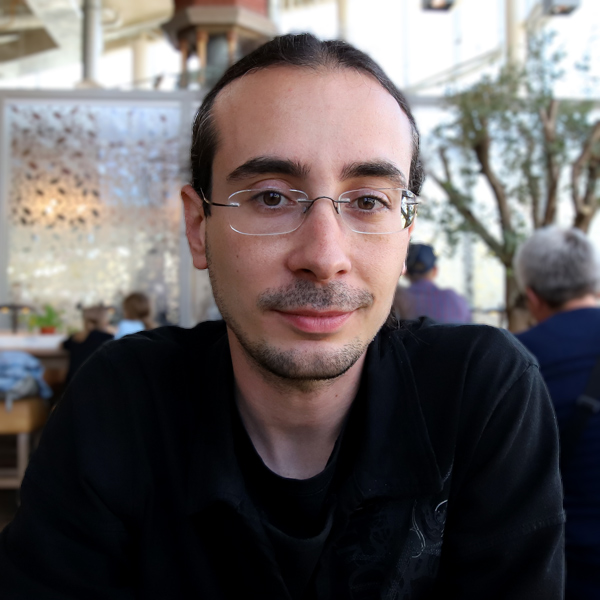 Sabin Popescu works as content editor, web designer/ developer and occasionally graphic designer for various companies and institutions across Eastern Europe and was an IT journalist for Romania's leading business daily, Ziarul Financiar.