Polish VC fund Freya is talking to a dozen startups and has already signed its first term sheets
They are looking to invest between 2 and 4 mln PLN (450,000-900,000 EUR) in each startup, which means a total of up to 48 mln PLN (10.6 mln EUR)
The fund's capitalisation is 64 mln PLN (14.2 mln EUR)
Newly established Polish VC fund Freya Capital is in talks with 12 startups in which it could invest up to 48 million PLN (10.6 million EUR). Established in early 2021 in Warsaw, Freya's capitalisation is 64 million PLN (14.2 million EUR).
"We are talking to a dozen companies that do interest us and are mainly looking for an outstanding team with a strong IP (intellectual property – editor's note) and a differentiated product in a fast growing market segment where we could help with our network and know-how", managing partner Michał Lewandowski told ITKeyMedia.
He added that Freya already signed its first term sheets* with startups in the VR/ AR and ESG markets (Virtual and/ or Augmented Reality, and Environmental, Social & Governance – editor's note). "We hope to come out with an announcement soon. We expect to invest 2-4 million PLN (approximately 450,000 – 900,000 EUR) per company."
* A term sheet is a nonbinding agreement that serves as a template outlining the general terms of a future investment.
Canadian Outlook
Freya is the latest addition to PFR Ventures' Starter programme, with a portfolio of 30 funds.
"We carefully pick our investments", Robert Sufin, Investment Manager at PFR Ventures, declared for ITKeyMedia, adding: "We've chosen them from over 300 applications, so, in a way, Freya is among the top 10%."
The PFR Starter programme has already allocated 490 million PLN (108 million EUR) out of the available 592 million PLN (131 million EUR) funds for 2017-2023. The programme foresees private commitments of minimum 20%, with a cap of 4 million PLN (approximately 900,000 EUR). PFR Ventures is currently preparing to launch GreenHub FoF, their first "green fund of funds".
According to Sufin, the main aspect that differentiates Freya is their experience on the Canadian market. One of Freya's founders, Zbigniew Barwicz, has invested in and ran several companies in the Ontario and Québec provinces.
Sufin adds that, when looking to invest, PFR is mostly analysing the experience of the team. "It does not necessarily mean a proven track record of the previous fund. Partners who found the so-called first-time teams often have their personal experiences in start-up financing, as business angels."
Recipe for Success
On the other hand, Freya's approach when decided whether or not to invest is based on several key pillars:
Michał Lewandowski, managing partner of Freya

---

Team: "We are looking for founders with great passion and purpose, that are open minded, and fully committed to building the company that demonstrated persistence and resilience";
Market segment: "We are looking for market segments that have some level of chaos/ disruption, double-digit growth and a minimum potential for scaling";
Product/ IP: "We are looking for proof that the product is a «must have» for future clients, because its differentiation and the startup's IP".

"Obviously, all of the above have to be at a stage and in an industry that we can help accelerate immediately."
"Smart Money" Offer
Barwicz previously declared that Freya Capital is looking to support startups not only financially, but also based on merits, by offering a "smart money package", a phrase that Lewandowski also repeated.
What does that mean? "The bottom line is that «We have been in your shoes before». As an entrepreneur, CEO or product innovator", explains Lewandowski, adding that each startup will be assigned one partner and one mentor from the industry, in order to have both strategic and operational aid.
"We want to save you time and effort by opening doors to key customers, business partners, co-investors, and talent. Tactically, we can give you precise advice and help you negotiate your first co-founding, strategic partnership, substantial round or exit. We've been there before, so we have your back."
Freya is targeting mainly Polish startups, but has its eyes on the whole Central Easter European region (CEE), which Lewandowski sees as a rapidly built, rapidly growing market. "CEE always had the reputation for innovators and great technologies, but now we are also witnessing the new generation of serial entrepreneurs characterised by commercial «maturity»."
What's in a Name?
Freya Capital was founded by Hubert Anyżewski, Zbigniew Barwicz, Jan Grochowicz and Michał Lewandowski, who have been involved in over 100 transactions (from seed funding, through financing rounds, to exits) totalling more than 1 billion USD (820 million EUR), according to the information listed on Freya's website.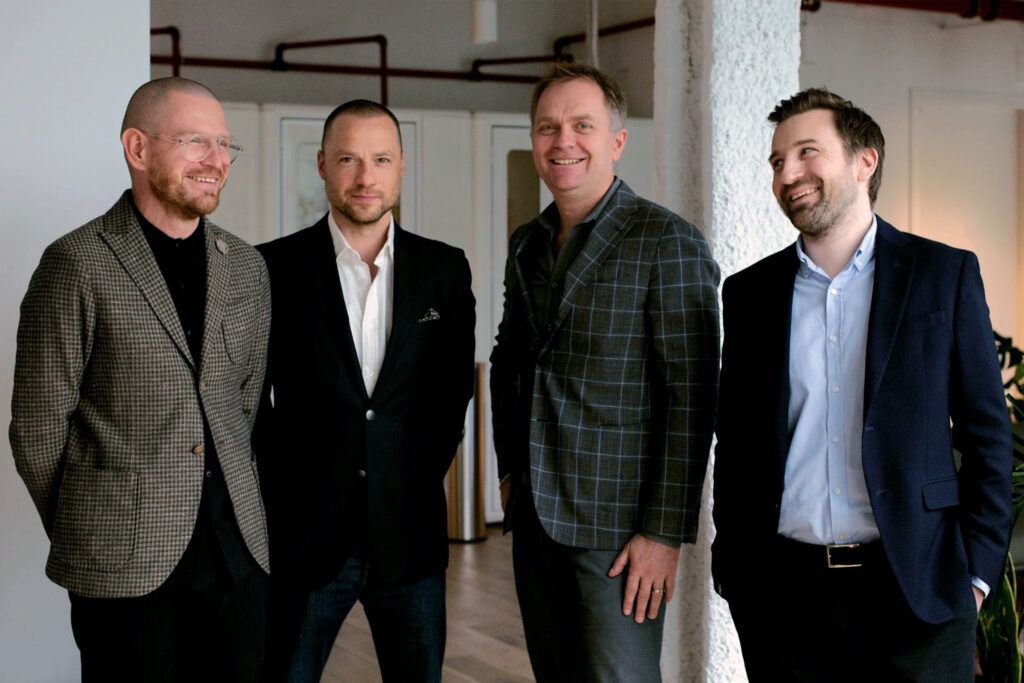 Freya Capital's founders; left-to-right: Michał Lewandowski, Jan Grochowicz, Zbigniew Barwicz, Hubert Anyzewski
They have very different backgrounds and experiences. For example, Anyżewski is specialised in UX (user experience) design; he is also the creator of a UX postgraduate course and a lecturer at SWPS University, a mentor for Google, and an investor for Singaporean-based True Global Ventures. Apart from his Canadian experience, Barwicz sat on the advisory board of spaceOS. Grochowicz is a lawyer turned investor that crossed paths with Anyżewski in tech startup accelerator Accelpoint. Lewandowski wore numerous hats, from account executive in advertising firm Ogilvy, to business development director of Animatic Studio, to chief commercial officer of marketing automation company SAMITO.
"Yes, we have different backgrounds, but we have a common purpose. We want to do something meaningful (…) while trying to have some fun along the way", says Lewandowski.
The name "Freya" was inspired by the Norse goddess Freyja, associated among other things with love, fertility, gold, and magic. When asked why they chose it, Lewandowski jokingly replies "Why not", continuing: "We picked Freya because it resonates for us as a symbol, and represents the passion and resilience we are looking for. Or, in other terms, the «work hard – play hard» mentality. And it's the name of Jan's (Jan Grochowicz – editor's note) dog."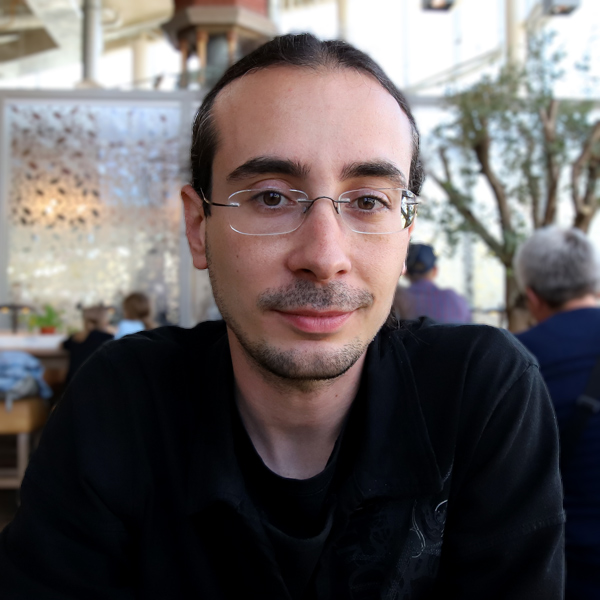 Sabin Popescu works as content editor, web designer/ developer and occasionally graphic designer for various companies and institutions across Eastern Europe and was an IT journalist for Romania's leading business daily, Ziarul Financiar.