The second edition of Google's Launchpad Week Warsaw will welcome startups in the recently opened Campus Warsaw
For the second time this year, on December 14-18 will be held the second edition of its Launchpad Week Warsaw – a pre-incubation program for early stage startups organized by Google Developers. The main focus of this weeklong boot camp is technology, product strategy, business development, UX and UI, marketing, and presentation skills.
"It's the program to provide you with the expertise, online resources, events, community, and everything you need to be successful," says Francisco Solsona, one of the Google Developers.
Indeed, during these five days the participating startups will be under the supervision of mentors, who will help them to make progress in their projects, as the whole idea is to achieve rapid progress in a very short time, drawing on the extensive experience of our mentors. Although the main focus of the Launchpad Week Warsaw is a very intensive work on the product, the startups can network, take part in discussions and get some feedback from Googlers. Each day of Google Launchpad Week is dedicated to a specific subject and includes some presentations.
"Our Mentors are be carefully selected and reviewed by mentors from other countries and a committee of Googlers. Dozens of experts from the fields of Product Strategy, UX/ UI, Technology and Marketing as well as Pitching, Finance or VC will ve helping our Startups to succeed. Our Startups will be selected in a joined effort with the local ecosystems and networks. They will be all accepted for in the Google Launchpad program to also get additional support after the Launchpad week." reads the event's website.
Among the mentors we can find: Hubert Anyżewski (CEO & co-founder at uselab; Founder and Head of UX Design Studies in Poland; Co-founder of UX Poland), Konrad Dzwinel (front-end developer at Brainly, Google Developer Expert for Chrome and co-organizer of Google Developers Group in Krakow), Igor Farafonow (CEO and co-founder of Uxeria), Mick Griffin (Chief Revenue Officer at Brand24 Internet Monitoring), Michał Tajchert (Organizer of Google Developer Group Warsaw), Agnieszka Oleszczuk-Widawska (co-founder of Evenea.pl-event), and more.
Agenda of the Launchpad Week Warsaw is available here.
About the Launchpad Week Warsaw
Launchpad is designed to support the local ecosystem and adding value to existing accelerator and incubator programs. The Launchpad events are running in multiple countries on a regular basis; locations include Tel Aviv, Barcelona, Paris, Berlin, Singapore, and London.
Google Launchpad Week is part of the global Launchpad program (g.co/launch). Launchpad program provides startups in all stages with resources, online content, mentorship and training they need to succeed.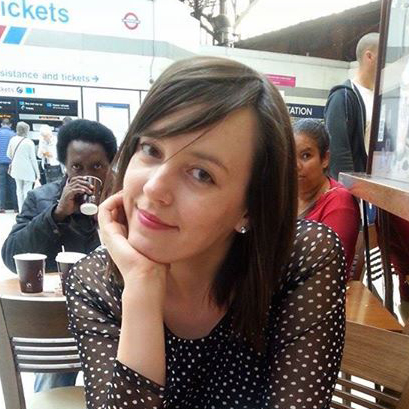 Emilia is an experienced editor, gifted wordsmith, a professional translator, but first of all, an avid reader.