Estimote's main investor, Alex Gurevich will be the main guest of the upcoming Startup Backstage in Krakow
On February 26, 2016 at Metaforma Cafe in Krakow, will be held Startup Backstage with Alex Gurevich, an event co-organized by Innovation Nest and Estimote and hosted by a popular VC – Alex Gurevich, in partnership with Małopolska and ITKeyMedia. The participants will try to answer the following question: 'How to help to grow a startup into $1B+ company?"
The story is as follows:
In January 2012, Javelin Ventures, a San Francisco-based VC fund lead $4.5M Series A round of Thumbtack, 8-person local services startup based in Bay Area. Four years later the company has 800 employees and raised more than $270M of funding being valued at $1.25B in the most recent round.
One of the last month's big startup news in Krakow was Estimote getting a $10.7M Series A Funding from Javelin Ventures where Alex Gurevich is a Partner and was a lead investor in that round joining Estimote's board.
Alex, prior to joining Javelin, was helping to establish one of the first venture capital funds focused on high tech investments in Eastern Europe & Russia. Before getting into VC world Alex was the first employee at ooma, a venture-backed company in the consumer electronics, VoIP (voice over IP) space, where he led the company's initial product rollout, customer acquisition, and retail distribution strategy in product management and business development roles.
Alex is visiting Mobile World Congress in Barcelona this week where Estimote will be launching their new product. We used that opportunity to bring Alex to Krakow, so he can share with us his perspective on raising capital from US investors and building $1B+ companies.
Who is Alex Gurevich?
At Javelin, Alex is a generalist, looking for disruptive opportunities across a variety of sectors, including digital media, marketplaces, e-commerce, education, mobile, and enterprise SaaS. He is a board director or board observer for Engrade (acquired by McGraw-Hill), FEM, KitchIt, KopoKopo, Pixalate, Plug.DJ, Spotsetter (acquired by Apple), Skytree, Telerivet, TheHunt (acquired by Pinterest), Thumbtack and Weddington Way. Alex holds an MBA from the Stanford Graduate School of Business, where he was co-President of the Venture Capital Club, a leader of a Global Study Trip, and a Board Fellow.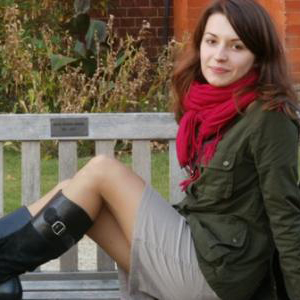 Anna is a passionate bilingual tech writer, geek and music lover.