Find out during innoSHARE'18!
The 4th edition of the innoSHARE'18 Congress will begin on June 27 at the Palace of Culture and Sciences in Warsaw. Once again we'll combine science, innovation, and business, we'll talk about the expansion of Polish companies and startups to foreign markets, as well as R&D aspects.
Three days of the Congress will be filled with discussion panels, presentations, and speeches (impactTALK +, INTERview, imacptSPEECH, startupPITCH), during which 100 outstanding experts from Poland and abroad will share their knowledge and experience. The first day will be focused on the internationalization of startups and science as well as cooperation with young Polonia. There will also be a workshop for startups and spin-offs. The second day will be spent discussing the cooperation of companies with scientists and scientists with companies. Examples of development of R&D fields and methods of commercialization of research abroad will be presented. On the last day, the BIOTECH Forum will be held, focused on the development of oncology, with a keynote speech by the world-renowned physician-scientist Luis A. Diaz who will come to Poland for the first time. The list of topics and the rank of the invited guests is impressive.
A meeting of science and business
"For the last six months, we have visited selected Polonia centers around the world. We were in Toronto, Chicago, New York, Baltimore, London, and Stockholm. Thanks to this, InnoSHARE will be attended by people with Polish origins, currently living abroad ,e.g. in USA, Canada, Mexico, EU countries or Australia, people who are interested in networking, sharing knowledge and experience in founding startups, implementation of innovation, international expansion, conducting research and development, or developing research departments in companies" – says Sławomir Olejnik, CEO of the Polska Innowacyjna Foundation, organizer of the innoSHARE Congress.
The list of speakers consists of distinguished experts, including:
Prof. Ewelina Ferchow – founder of innovative programs for startups at the University of Monterey in Mexico,
Dr. Lech Ignatowicz – CEO of the Biopromic startup, in which he invested in the Global Goods fund owned by Bill Gates,
Prof. Jacek Żurada – professor at the Faculty of Electronics of the University of Louisville in the USA, candidate for president of IEEE in 2019 – an organization associating 400 000 engineers in the world,
Dr. Bartłomiej Kołodziejczyk – creator of hydrogen production technology, which he currently sells to customers in China, while running the company in Melbourne and Singapore,
Dr. Katarzyna Marczuk – researcher and employee at nuTonomy, where she develops algorithms for autonomous vehicles that can be found in Singapore and Boston,
Dr. George Jackowski – co-founder of over 30 biotechnology companies in Canada.
During the Congress, representatives of various sectors and industries (new materials, space, electronics, biotechnology and artificial intelligence to name a few) will be present.
We cordially invite everyone: startups and spin-offs founder, entrepreneurs and investors, young scientists, Ph.D. students and students from scientific circles, science and business environment institutions or public administration supporting the development of innovation, to join us and attend the innoShare Congress. Everyone who is interested in research and development in the field of business, science, and innovation, is invited.
Join the international network
"The Polska Innowacyjna Foundation is building an international network of innovators, scientists and people from the business world based on young Poles, Polish diaspora and people of Polish origin who can support Polish startups, scientists or companies in the internationalization process" – says Sławomir Olejnik and adds – "Similarly, the Israelis and Irish develop their network of people who actively help and support each other all over the world, and thanks to that they are able to develop their companies, startups and research faster. "
Registration is now open. More information on the website: innoShare.pl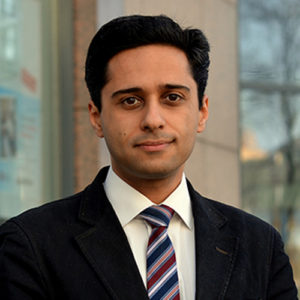 Former CEO of ITKeyMedia / Deserted:)