iFactor is the first Romanian company to be listed on Seedrs, one of the largest online investment platforms.
It brings forward a Hybrid Marketplace, geared towards small and medium-sized enterprises.
In 2021, its founders aim for a European expansion, which will start with UK and Germany.
In February, iFactor marked a first: it became the first Romanian company to be listed on Seedrs, one of the largest online investment platforms. Its goal is not a small one, aiming to democratize SME lending by using a hybrid business financing model. Cosmin Curticapean, the CEO & co-founder of iFactor calls it "a game-changing innovation" and, in order to understand why, we wanted to talk with him.
Ambition is key
"It's always been a struggle to bring bank financing to my small business and the financial crisis of 2008 has made it even worse. I initially wanted to build technology to compete with the banks and bring alternative liquidity to the entrepreneurs" says Cosmin, talking about the beginnings of iFactor. 
"From day one, for us, developing this product only made sense if it would scale and be global. That is why our strategy was to first execute comprehensive research based on our own investments so that we understand the regulatory and legal frames in different markets etc." he adds. 
The product Cosmin is talking about is a Hybrid Marketplace, a solution that brings together small and medium-sized companies interested in selling their individual invoices for immediate cash, as well as investors and banks who are looking at a way to diversify their asset portfolio with a low-risk investment. 
Indeed, the ambition of iFactor's team is clear and very easy to see, especially when you talk about their plans of expansion for 2021. "We want to reach a larger number of SMEs (Small-Medium sized Enterprises) and investors/banks and leverage media attention and be recognized as a genuine SME lending fintech with great scale potential," Cosmin says, stating that the main emphasis of iFactor in 2021 will be on its growth – accelerating customer acquisition and obtaining a foothold in the markets they currently operate.
"We are introducing a new type of service on the European market. People are familiar with SME loans or with factoring and are increasingly familiar with alternative forms of financing; nevertheless, we are the first to offer this type of hybrid financial service. This means that people are unfamiliar with our idea and may take on a "rejection stanza" before trying it out.  Therefore, our challenge is to change the "skeptical view" of our potential consumers into an acceptance of the iFactor product."

Cosmin Curticapean, CEO & co-founder, iFactor
Advantages and innovation
One of the main advantages of iFactor, as Cosmin sees it, is the fact that it has a high degree of novelty, which stems from the proprietary technology they use in the KYC and underwriting process. iFactor uses an auction method and applies AI scoring techniques with Alternative data to "revolutionize" the traditional factoring product and traditional SME Lending.
And this is not all. iFactor also has two innovations, which are the democratization of the SME lending process (done only by the banks up until now), which allows multiple investors to take part in it, and placing the entrepreneur in the middle of this process, as the lenders gravitate around him. 
With these tricks in their bag, alongside what they call a "solid Go to Market strategy", iFactor hopes to start scaling to the UK and Germany in 2021. And the seeds are already planted (quite literally), not only because there is a team in London that managed to secure collaborations with key stakeholders, but also because of the Seedrs campaign, through which iFactor will gain additional funding.
And speaking of the Seedrs listing, we asked Cosmin what it means for iFactor to be the first Romanian company listed on the platform: "We are proud to be the first Romanian company to be listed on Seedrs and we are thankful to the Seedrs team for supporting us during our company's listing journey. The awareness and funding we have received so far from Seedrs investors do not only further validate our idea and business model but also helps us in gathering interested investors for the debt marketplace itself."
Two other products in development
The Seedr listing of iFactor could open a door to other Romanian companies as well, as Matei Dumitrescu (pictured below), from Roca X (one of the supporters of iFactor), points out: "I'm proud that we backed the first-ever Romanian company to being listed on Seedrs. Maybe we opened a new door, and prove that this crowd equity platform is suitable also for CEE startups, being at the same time a gateway to UK market or event to the global one."
We also talked with Matei to see what convinced him about the potential of iFactor, and he praised the complexity of their business and how they address it – "they actually proved to be ready to face any scenario". He also noted, regarding the expansion plan of the company, that they always started with the European market in their sights, and it is because this market is the home of such venture.
iFactor is now looking towards the future, concentrating not only on their iFactor Hybrid Marketplace but also on the development of new products, like iFactor Pure Analytics and iFactor Advanced KYC. These products have the purpose to not only enable the marketplace for higher customer engagement and better compliance and assessment but also to become standalone products, which can service banks and other financial institutions on their own customer base – even if those are not part of the marketplace.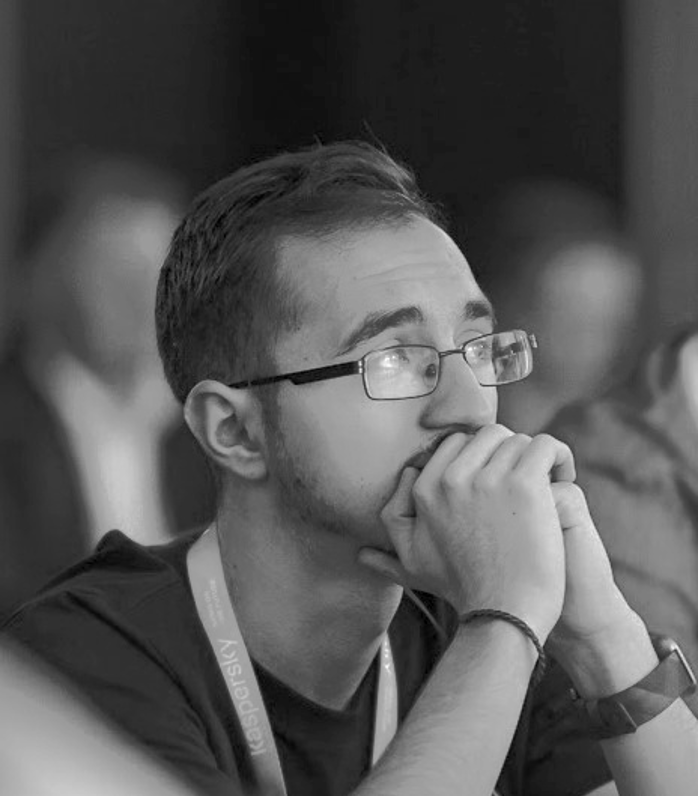 Andrei is a journalist based in Eastern Europe, interested in anything tech and business-related and passionate about cybersecurity. He speaks English, French and Romanian, is a movie aficionado and an avid fan of Formula 1.