TheVentureCity introduced a new venture and growth acceleration model.
Founded in 2017 with HQ in Miami and Madrid.
Challenges: to identify and grow the next Iguanacorns. (edit. – You can submit your application today!)
Priorities: to bring together with the great founders willing to join Growth Program; to raise Fund II.
TheVentureCity has recently invested $2 million in Rocket, a San Francisco-based startup that provides artificial intelligence-enabled recruiting services. It's one of 23 investments made by the company since its launch in 2017. Having already closed Fund I ($54M), TheVentureCity is looking forward to raising Fund II. Also, the firm puts a big effort in Accelerator, 'We help diverse entrepreneurs, mission-driven founders achieve a global impact through capital and expertise,' explained Rosa Jimenez Cano, a Chief Ecosystem Relations at TheVentureCity.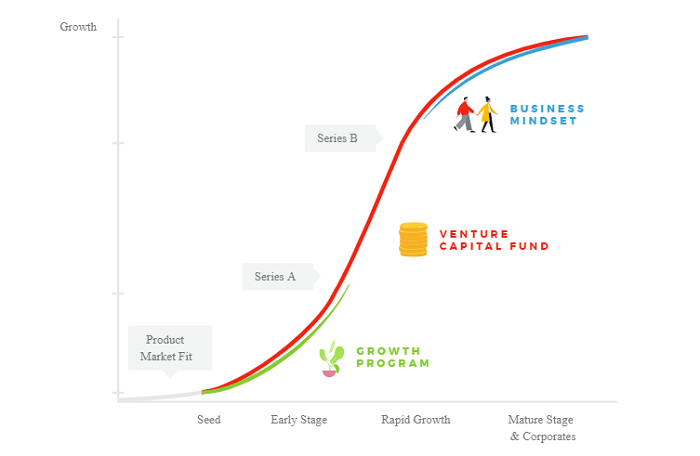 Inspired by the need for diversity and equality, TheVentureCity helps companies manage each stage of their growth journey whether they are early-stage startups, high growth firms or established companies. The VC has come up with three different ways to help startups grow: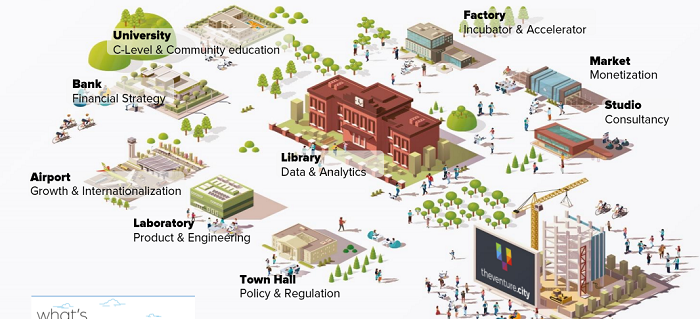 TheVentureCity is designed as a City where you can always find someone who specializes in the area you need: 
product, growth, and engineering (

Laboratory

); 

fundraising (Bank); 

internationalization (Airport); 

talent and culture (University); 

ecosystem relations (Town Hall). 
Each of these "city institutions" is supported by a group of mentors and experts – called Dream Team, including: 
TheVentureCity works with varied verticals and founders. Among the startups that have been financed and accelerated by the company: 
'We look for tech startups with a global vision, but we want to ensure that they're past the product-market fit and have enough data because that's where we can really add value with our data scientists,' 
Brooke Richardson, Growth Accelerator Manager at TheVentureCity. 
TheVentureCity is not exclusive to any geography. Still, by now it's been focusing on North America and Latin America. The company is also open to partner with Polish/Ukrainian startups, 'We're definitely open to expanding to the rest of Europe as well.'
Growth program: benefits
It's a five-month program with weekly online/offline one-on-one sessions with mentors and coaches. Within the program, startups work on product, growth, engineering, data, fundraising strategy, internationalization, talent/culture, institutions, and media connections. 
Within Growth Program, the VC can contribute up to $100,000 for founders to help them grow, co-working space in Miami or Madrid Campuses and a network of professionals and partners. 
'We run meetups and have more than 20 partnerships to benefit our startups. From Google Ads, Cloud credits, through AWS, Facebook ads, to Notion, ProductBoard, Zendesk, etc. We introduce founders to investors, help navigate different ecosystems and make the right connections to benefit their future growth,'
Rosa Jimenez Cano, Chief Ecosystem Relations at TheVentureCity.
The winners decide if they prefer to undergo the program remotely or on one of the campuses. 
'For example, we have Aervio, a company from Barcelona. They have two people working at our Madrid Campus. We usually offer founders the option to use it as their office during the program.' Given the above, TheVentureCity team asks participants to stay on Campus for one week at the beginning of the program, another week in the middle, and one more in the end. 'So that we can have more live interactions, prepare events together, solve bigger problems and, most importantly, build trust.'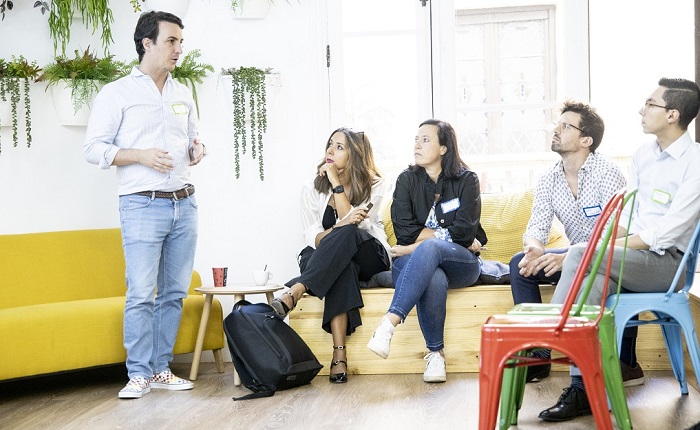 Growth Program: requirements
As Rosa stressed, in order to be chosen to the program the startup must have:
International thinking, 

Data-driven decision-making,

Working product and 6 months of metrics,

Team (at least two people working full-time),

Growing mindset. 
Only 50 high-potential startups are offered to take advantage of the program. The cost of participation is 6% equity. 'That's a kind of similar model to Y Combinator in the US but more intensive in terms of the program portion,' said Brooke.
Growth Program: how to apply
TheVentureCity is accepting applications from European-based startups until March 31. You can apply by following the link. 
Venture Capital Fund
The product is dedicated to startups on the stage Seed-Series A that are mission-driven and looking for further development. Reportedly the investment ticket is $1-$4 million. 
Business Mindset
For mature companies that are evolving, passed the series A stage and need support with further scaling. Within the program, TheVentureCity supports firms with: 
Creation of a long-term vision (Vision Design, Enriched Advisory Boards, Tech Startup Scouting).

Exploration of new business models and projects as a path to growth (Venture as a Service, Playbook Action Plan, Engagement models with startups, etc.)

Enabling key partnerships, connection to innovative startups, and support acceleration from within (Corporate Acceleration, Founder Matching). 
Polish startups in the international ecosystem
We asked Slawomir Borkowski, an Investment Director at EVC Fidiasz, what he thinks about the idea of Polish startups partnering with TheVentureCity. Slawomir suggested that most of the Polish startups experience some difficulties going international. One of the main reasons is that Poland is a country with a big market and lots of business opportunities, so some entrepreneurs just can't see the point of scaling in the unknown ecosystem. In this way, they are missing the chance to build an international company, reach out to foreign investors and become unicorns. 
'Polish startups definitely lack the ambition to think globally and develop internationally from day one,' 
Slawomir Borkowski, an Investment Director at EVC Fidiasz. 
The Investment Director at EVC Fidiasz concluded, 'I am quite enthusiastic about the program. We as the fund would be interested to get in touch with the growth program participants to provide them with the investment money as soon as they graduate from acceleration.'
Alert to CEE-based Startups: There's still a chance to become an Iguanacorn!!!
Submit your application