Fifteen Polish startups got investments this year.

Some experts believe the fourth quarter will also be successful for Polish startups.

The investments have been on the same level within the last couple of months.

Poland is believed to become a technological startup hub in the near future.
Good news for the Poles – more and more venture investors, domestic and international, are eager to invest in Polish technology companies. PFR Ventures and Inovo Venture Partners published research, Transactions on the Polish VC market in Q3 2021, indicating an increase in the value of investments in domestic startups at rounds A in recent months. In the third quarter of 2021, 15 of them were closed; two B rounds were finalized. So, the value of investments in domestic startups after three quarters of 2021 is PLN 1.76 billion. 
Well, Polish startups succeed for sure. For example, Aleksander Mokrzycki, the vice-president of PFR Ventures, announced an average value of over PLN 17 million in recent years. Individual companies can obtain at this stage PLN 50-100 million. The good results made Tomasz Swieboda, the partner at Inovo Venture Partners, very optimistic about the future; he is expecting even better results in the fourth quarter. "The average round size in Q3'21 and Q2'21 was above EUR 1.2M, while in Q1'21, it was half that amount — EUR 0.6M. The average seed is now at EUR 0.5M, and the average Series A is at EUR 4M," he said to ITKeyMedia. 
How was the research conducted?
For more precise information, the PFR Ventures and Inovo Venture Partners used the data from their internal reports, and Bank Gospodarstwa Krajowego (BGK), and The National Centre for Research and Development (NCBR). Additionally, the companies used data from such aggregators as Dealroom, Crunchbase, MamStartup, and Pitchbook. 
Obviously, it might be hard to find the necessary data, considering the vast amount of information. So, the investment companies decided on the main points to go by. For instance, a startup is deemed Polish if at least one of the co-founders is from Poland; there is a Polish office with full-time employees on the ground; a business is invested by a Polish VC, or a company identifies itself as Polish. 
The research showed positive results
Radosław Kuchar, an Investment Analyst at PFR Ventures, said to ITKeyMedia, that the results are auspicious. "Each year, the Polish VC market sets a new record of financing. There are more and more deals, and financing round sizes seem to grow each quarter," he adds. "In the three quarters of 2021, the value of transactions — excluding mega-rounds — amounted to EUR 320M, while in 2020, it was EUR 277M," said Tomasz Swieboda to ITKeyMedia, "This year, we're seeing more pre-seed / seed rounds than ever before. The quarterly average is 95, approximately 37% more than last year (69.5) and approximately 50% more than two years ago (63.25)," he adds. Jutro Medical is one of the top rounds and the largest seed raised by Inovo Venture Partners. "At the end of 2020, the company raised a EUR 1.4M pre-seed round, and just a few months later, in July this year, Jutro Medical raised a seed round of EUR 6M," says Swieboda to ITKeyMedia.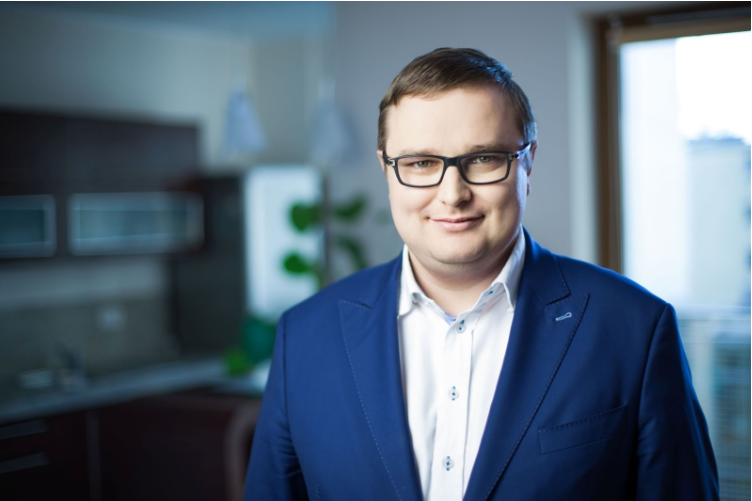 Tomasz Swieboda, the partner at Inovo Venture Partners
Another positive result of the research is the increase in the number of Series A rounds. "This year, it was on average 10 each quarter, which is 64% more than in 2020 (6.5) and over 2.5x more than in 2019 (3)," says Swieboda to ITKeyMedia. Based on these results, it became clear that doing business in Poland is more affordable. Moreover, entrepreneurs are not afraid to set up new companies, as they get support from foreign and Polish VCs. Swieboda notes that Polish technology companies are raising more capital, which is happening faster than ever before. For instance, in May 2021, Uncapped raised USD 80M, just 8 months after their previous round. Also, many Polish companies have already announced big rounds before the end of this year. For example, Spacelift reported raising USD 15M in a Series B round led by Insight Partners in October. Or Packhelp announced raising USD 45.6M in a Series B led by InfraVia Growth. This looks promising, for sure. 
Radosław Kuchar said to ITKeyMedia, "There was a short lag in investments, but both VCs and founders easily managed by doing deals via Zooms, Teams, etc." Even though it impacted some markets, the beneficiaries of these events are healthcare solutions and e-commerce, he claimed. Radosław Kuchar is sure that the following year will bring more investments. "Polish market isn't just on a roll, it's more like an early start of acceleration, and there is much more to come in the upcoming years," he said to ITKeyMedia.
Brainly is among the invested businesses this year
One of the fifteen companies invested in this year is Brainly. This online learning platform unites students and parents to solve educational issues like discussing homework or preparing for tests. "There are over 1.5 billion people out there who need support in learning. Brainly delivers a platform that solves these problems and provides students and their parents with personalized help online. It's like having a teacher you can always ask for help who will respond instantly with step-by-step guidance," says Michał Borkowski, CEO at Brainly, to ITKeyMedia. The business is supported by General Catalyst Partners, Naspers, Kulczyk Investments, Learn Capital, Point Nine Capital, and Runa Capital.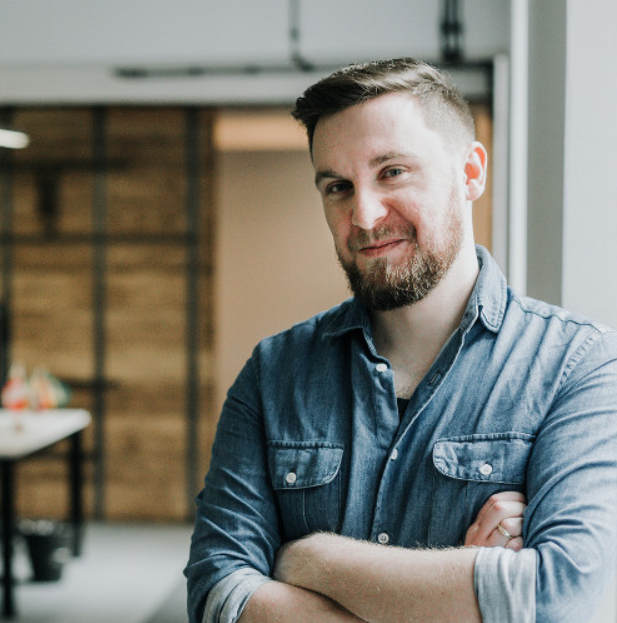 Michał Borkowski, CEO at Brainly
No wonder it got so many investors. Borkowski stated that Poland has become a center for startups like DocPlanner, and Booksy, making themselves famous globally. Today, Poles are eager and motivated to pursue bold new opportunities. Additionally, "growing entrepreneurial spirit is part of the education system that prepares young people with the tools and mindset needed to thrive in the tech and business spaces," he adds. Borkowski believes that "global financiers are looking at Poland specifically as an incubator of technology and talent."
Indeed, there are no direct competitors for Brainly, which makes it attractive to investors. "There are some other online learning platforms in the market. They're primarily focusing on single markets and aim to serve specific student groups. Every month, Brainly serves over 350 million students, parents, and experts from over thirty-five countries. From the beginning, we planned Brainly as an open and democratic space for all learners and helpers – which sets us apart," said Borkowski to ITKeyMedia. Brainly is working on several new launches, additionally to Brainly Tutor or the fully AI-based Math Solve.
Valerie is a freelance writer based in Warsaw, Poland. She's a news buff who wants to know everything. Valerie likes politics, social issues, pop culture, and photography. She's been writing on various topics, like IT, music, business, art, and more.