Lune.xyz is a Wroclaw-based digital creative agency that develops AR and VR solutions for businesses, culture and brands.

With their cutting-edge technology, Lune offers gaming experiences, 360° storytelling and new ways to present products, such as an immersive VR showroom in which a customer can test an item before making a purchase.

To create their interactive products Lune uses Oculus Rift, Leap Motion and Kinect for Windows.
The innovations of virtual and augmented reality have skyrocketed in the recent decade and global pandemics may only accelerate their development. When the population of the planet is looking to make their lives comfortable in the situation of lockdown, companies aim to become even more attractive to their customers, when so much is at stake.
To comprehend the specifics of this fast-growing industry, ITKeyMedia had a conversation with Maciej Kalita, Project Manager at Lune.xyz.
.
Lune is a digital creative agency based in Wrocław, Poland. It concentrates on virtual and augmented reality experiences, producing interactive applications, games, pyramid holographic visualizations, interactive mappings, and 360° movies. Lune collaborates with businesses, cultural enterprises, and brands, creating interactive tools for guests such as maps and audio guides, but also life-saving exercises and cultural experiences.
Maciej shares that Lune's team prepares its solutions "tailored to specific needs of the client", therefore, depending on the project, the company employs professionals such as Unity 3D Programmers, 3D Graphics, Motion Designers, UX / UI Designers, etc. To create its interactive applications for AR and VR, body, and gesture control, Lune works with Oculus Rift, Leap Motion, and Kinect for Windows.

VR and AR: Differences

According to Maciej Kalita, the main difference between the two solutions is the hardware that is used to experience them. "To experience virtual reality, we need special goggles that transport us inside the 3D environment. With them, the user experiences full immersion, can look around and move naturally", Maciej tells ITKeyMedia.
For the immersive VR experience Lune offers two types of headsets:
Paired with a computer

: Oculus Rift / HTC Vive Pro + Computer

Mobile

(do not require external hardware): Oculus Go, Oculus Quest, Gear VR, Google Cardboard.
"These two technologies also differ in use", Maciej continues and explains that while AR is a quick way to add additional content to products and catalogs, VR is a much more powerful and transformative tool. Although by now it has been used predominantly in entertainment: from games to 360° movies and animations.
Lune aims to develop VR's full potential by applying it in technical training, teaching, product presentations, and instructions for complex processes.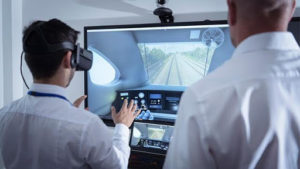 As for AR, it does not replace reality but adds to it. With applications like Snapchat and Messenger, one can change their appearance, surroundings with the use of overlays or add animations and 3D models.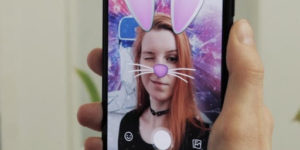 "At the moment, augmented reality is most often experienced with the use of mobile phones. 3D models, animations, or other additional content are superimposed on the image captured from the camera Other devices, such as Hololens, are still too expensive and large for common use, so everyone is waiting for devices that can be used universally, such as cells", Maciej tells ITKeyMedia.
Lune proposes the following ways to create AR content:
Naturally, there is a distinction when it comes to budget. While AR applications cost on average between EUR 5,000 and EUR 25,000, VR applications are more expensive. Their production also takes longer, since VR requires a scenario, a 3D environment, and models.
Lune's Products
Lune's co-founders name a number of applications they have developed, with the DomArt Style app being among the most prominent AR projects. The application presents the furniture products in AR mode, which a user can adapt to their interior design.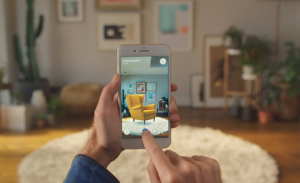 Another significant work is Hydropolis, which is a knowledge center about water.
Lune created an audio guide based on Bluetooth beacons for tracking the indoor location. The app includes a map for users to navigate them at Hydropolis center; it also offers the visitors to listen to descriptions of items they are close to.
With one of the partners, ZenOnVR, Lune developed the TwinPigs App for an amusement park in Poland. The application presents a map of attractions, where the UI fits a cartoon character into the park's space. Sebastian Wilk, the CEO, tells ITKeyMedia that this is the affiliated project they are the proudest of. The collaboration between the two companies started years ago. Sebastian shares their story with ITKeyMedia:
"As a company that was making VRSpot devices and organizing VR events in public places, we were looking for a partner to produce custom VR and AR apps. When we contacted them for the first time we got more than we expected. This company has given full support from the side of the equipment, software development, and holistic view of the project to bring exactly what the client wants to achieve".
Lune tends to not stop at entertainment but to broaden the scope of VR and AR use. The company's achievements demonstrate that these technologies can be applied anywhere, including the sphere of medicine. Indeed, with the use of VR first aid training has become more exciting than ever before. For the client 4helpvr, Lune Interactive Agency has completed its VR first aid script.
First Aid Trainer in VR is available here "When it comes to VR applications, we are most proud of the OHS(BHP) training applications for BASF, as well as the entire range of emergency medical training, created for the 4 Help VR company", shares Maciej and adds that due to the use of VR technology in such areas as occupational health and safety, the time needed for training is reduced, the level of users increases, which in its turn reduces the costs for companies.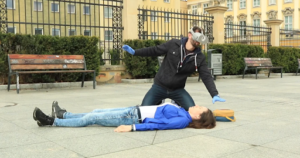 4helpvr.com believes that the experience enhances self-confidence, they share the following as their philosophy:
"The latest research on virtual reality proves that if we experience something in an unreal world, then (…) the reaction to the threat will be faster and the action will be more effective", state 4helpvr.com and explain that the human brain perceives the triggers in the virtual in the same way as in real life.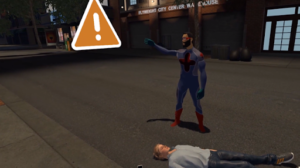 The Future

The VR and AR industries are developing lightning-fast. The level of interest in the sphere is growing exponentially, and so is the level and quality of technology. Thanks to better devices, the popularization strategies, and the fact that VR devices are becoming more common and cheaper, a greater number of customers are starting to see the potential in these solutions.
"I think this technology brings us to the next big change", shares Sebastian Wilk. "This change is happening now. Every year we see more and more companies that are willing to use VR & AR solutions in their market. When you look at the use of VR, you realize how big the impact for the other industries can be", he tells ITKeyMedia.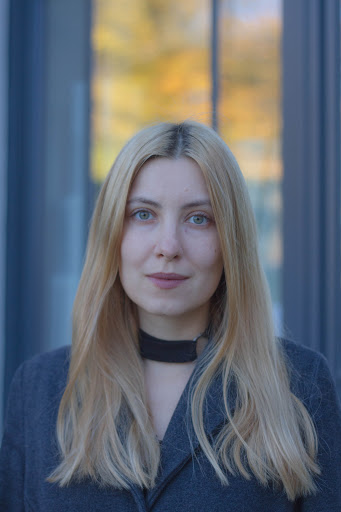 Irena is a Ukrainian writer and translator living in Estonia. Graduated from Tallinn University with an MA in Humanities in 2019. Dedicated to raising environmental awareness in Eastern Europe and bringing global readers together.