Equipped with body temperature measurement functionality and self-diagnosis system for home, MyWhizzy, the world's first stethoscope of Polish origin is getting ready for a launch.
MyWhizzy is a startup that consists of an interdisciplinary team of innovative people brought together by a common idea of creating something valuable that can improve the quality of human life all around the world.
Some time ago, they took up a challenge to create a comprehensive system that records and analyzes the respiratory system sounds, now they almost at the end of the road – MyWhizzy, the world's first wireless digital stethoscope with body temperature measurement functionality and self-diagnosis system is expected to launch by the end of this year.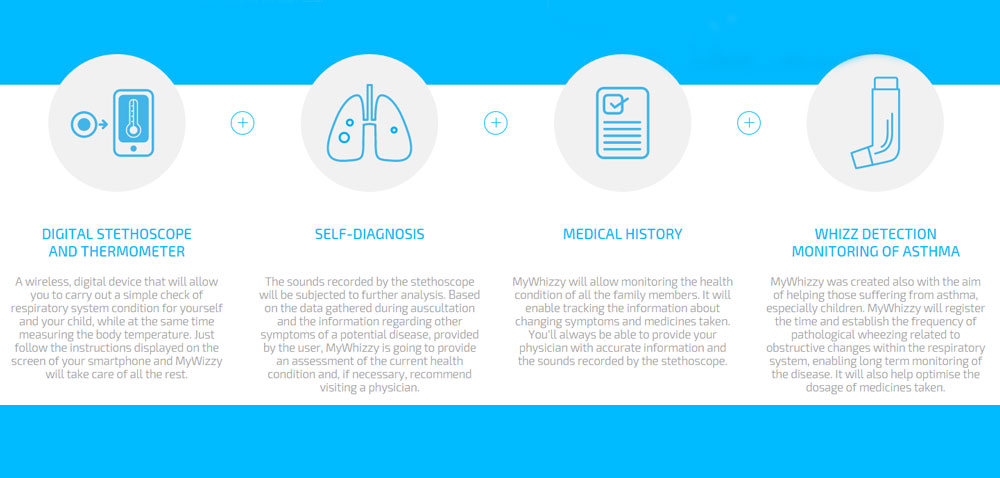 But what is so special about MyWhizzy? Here is some information:
Digital stethoscope and thermometer – A wireless, digital device that will allow you to carry out a simple check of respiratory system condition for yourself or your child, while, at the same time, measuring the body temperature. Just follow the instructions displayed on the screen of your smartphone and MyWizzy will take care of all the rest.
Self diagnosis – The sounds recorded by the stethoscope will be subjected to further analysis. Based on the data gathered during auscultation and the information regarding other symptoms of a potential disease, provided by the user, MyWhizzy is going to provide an assessment of the current health condition and, if necessary, recommend visiting a physician.
Medical history – MyWhizzy will allow monitoring the health condition of all your family members. It will enable tracking the information about changing symptoms and medicines taken. You'll always be able to provide your physician with accurate information and the sounds recorded by the stethoscope.
Whizz detection monitoring of asthma – MyWhizzy was created with the aim of helping those suffering from asthma, especially children. MyWhizzy will register the time and establish the frequency of pathological wheezing related to obstructive changes within the respiratory system, enabling long term monitoring of the disease. It will also help optimise the dosage of medicines taken.
The MyWhizzy project could come into existence thanks to collaboration of a group of scientists, physicians, acousticians, informaticians, designers and businessmen. It has already obtained the trust of investors –  SpeedUp, Groupand, Programa.pl –  thanks to whom, since January 2016, the company has been able to put its vision into practice.
MyWhizzy is also making attempts at receiving financing from EU. For this year, the app's creators plan to finish the prototype solutions, verify them by the medical community and beta testers, and finally launch the product for sale. It looks like MyWhizzy has a great chance of going beyond the laboratory in order to make the world a better place.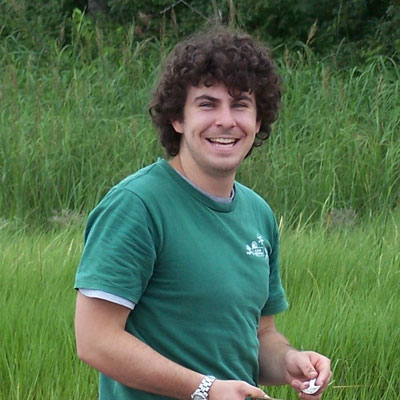 Journalist, blogger. Professional burger eater. Standup comedian in training. Seriously.