upday, a new personalized news platform, has just officially kicked off. The service is available in Poland, Germany, UK, and France.
February 19, 2016 – this is the official launch day of upday, a news aggregator platform that employs algorithms to segregate content from trusted brands and bloggers, giving users news on the topic they select. Besides that, the platform also gives users an option to adjust and redefine their topic preferences any time they want.
"Samsung strives to work with cutting-edge partners that can help us to continuously strengthen our already diverse mobile content and services offerings. With Axel Springer's digital publishing heritage and our mobile expertise, we're confident that together, we can deliver ground-breaking content and services that will excite and delight our respective customers," comments Young Hoon Eom, President & CEO, Samsung Electronics Europe, comments, says Young Hoon Eom, President & CEO, Samsung Electronics Europe.
This new and personalized news stream is born out of the partnership between Axel Springer, and Samsung. The two companies want to leverage Axel Springer's editorial expertise and Samsung's mobile industry leadership and innovation to deliver digital media offerings exclusively for Samsung customers. The content will be designed to both meet and anticipate consumers' rapidly-evolving needs in an increasingly 'mobile-centric' era. The main aim is to make user stay at the top of the news they are interested and provide high-level content. With articles divided into two groups: 'Need to know' news and 'want to know news, totally new ad policy, and no ad blockers, upday seems like an interesting alternative to Facebook's instant articles.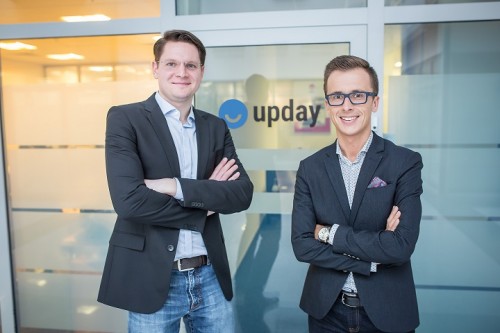 "From the moment you meet, upday will ask questions about what you like to read. This is how it gets to know all the topics you love, hate or find boring. It then brings together everything that you WANT TO KNOW in one content stream," reads upday's webste.
Upday launched in beta at the beginning of September last year and has so far managed to gather 1200 publishers, including: The Economist, The Daily Telegraph, Der Spiegel, Le Figaroand, as well as some of the Axel Springer publications. It is just the beginning thouth, let's see how much it will grow in another year o so.