The Lithuanian startup operates a subscription-based platform that aggregates open data sources to build credit and financial profiles of companies
The company is anticipating a large volume of data to become available after the EU's Open Data Directive went into effect in July 2021
Okredo is planning to expand into Latvia and later to Poland and the UK
Lithuanian open data startup Okredo, who recently closed a 1 million EUR Seed round, is looking to expand its business regionally in preparation for an exit.
In a chat with ITKeyMedia, Gerda Jurkoniene, CEO and co-founder of Okredo, summed up her future plans in a few words: "Scale the business successfully and sell it for a high price."
At the beginning of the year, the startup participated in Estonian fund Startup Wise Guys' accelerator programme and eventually raised 1 million EUR in a round led by Lithuanian Business Angels Network and Presto Ventures.
"Startup Wise Guys believed in our strategy and potential, so they were among our first investors. We got a list of VC funds, contacted them, and took every possibility to pitch", recalls Jurkoniene.
The Okredo platform provides users with information regarding companies' credit score, valuation, as well as other financial indicators, some of them free. And also what they call a "COVID-19 impact score", which predicts the probability of bankruptcy within next 12 months by gauging the level of pandemic impact to each sector of the economy and the companies operating in it. Currently, Okredo's database only lists Lithuanian companies.
---
Image Gallery: Okredo's profile on their own platform
Tap to enlarge the images and discover further information about Okredo's turnover and profit margin evolution, average wages or the value of a contract they signed with the Lithuanian Railways (Lietuvos geležinkeliai)
---
Where do they get this information? Various open data sources. Open data has been a hot topic this year, as the European Union's Open Data Directive had its final implementation deadline in July 2021, when EU Member States (the 27 countries that make up the EU – editor's note) had to transpose the directive into national legislation. The directive foresees minimum requirements for making public sector information available online for re-use. In addition, businesses are required to report information such as debt loads or even changes in the C-Suite (a company's most important senior executives, which usually start with the letter 'C': CEO/ CFO/ COO/ etc. – editor's note).
According to Jurkoniene, the Directive will bring a lot of opportunities for Okredo: to offer more data about companies all over Europe, and to develop more products and solutions. Startup Wise Guys estimates the value of the open data market at approximately 200 million EUR, but that number can climb much higher, as the market is just emerging.
Regional Expansion
The company's first order of business will be expanding its operation in neighbouring country Latvia, which would allow them to properly test the business model before entering other markets, says Jurkoniene, adding that Okredo has its eyes set on Poland and the United Kingdom.
Geographical expansion is not the only priority. When announcing the Seed round, the startup's CEO and investors were betting on Okredo becoming Europe's leading open data platform in the next five years. Other means of achieving this are by further expanding the AI and machine learning capabilities of the platform, that Okredo wants to be a hub for open data – i.e. would try to consolidate all open data under one roof, explains Jurkoniene.
"Before starting our business, we noticed that SMEs (Small and Medium Enterprises – editor's note) do not have proper tools and knowledge to assess credit risk and foresee sales potential. They do not use enough data to find good customers, they rarely assess sales potential and credit risk, they only monitor internal payment information and, at the end of the day, they have a huge portfolio of unpaid debts", she added, citing lack of financial knowledge, expensive services provided by credit bureaus/ credit insurance companies, or lack of knowledge regarding where and how get the data as potential reasons.
Jonė Vaitulevičiūtė, partner at Startup Wise Guys' Lithuanian branch, describes Okredo as "not usual a startup set up". "It is a much larger and more experienced team than one would expect at an early stage. The founders have a bag of experience within the market they operate in, and are constantly up to date on the latest developments within Open Data Directive", he told ITKeyMedia.
Okredo's ambition (their five-year plan – editor's note) is based on realistic and measured assumptions, and proven by the traction they have gained so far, adds Vaitulevičiūtė, who feels pretty confident: "They are ahead of everyone and they just need to keep on moving with the same pace or faster to take over the rest of Europe."
The founders have a bag of experience within the market they operate in, and are constantly up to date on the latest developments within Open Data Directive.

— Jonė Vaitulevičiūtė, partner at Startup Wise Guys Lithuania
Okredo in Numbers
Okredo's pricing model consists of several packages, starting from 299 EUR, 499 EUR, and 849 EUR, depending on the number of estimated queries. The first two packages buy the user 40 and, respectively, 100 credits. And 1 credit can be used to unlock any single premium indicator. For example, a credit report costs 1 credit, and a particular year's turnover is also 1 credit – which means if a user wants to see a company's five-year financial history, they will need 5 credits. New users get 3 free credits when they sign up.
Currently, the Okredo database has over 227,000 active companies, 4,650 customers, and more than 14,300 users. The number of users increased by 19% compared to mid-November, while the total number of customers saw a 72% increase from 2,700.
The platform uses AI to pull data from 25 open data sources, such as state registers, tax inspectorates, departments of statistics, and other governmental institutions.
There are, however, numerous challenges when it comes to extracting the data. "Some data is labelled as open, but, in reality, it is presented in a way that machines cannot read it, cannot work with it, so it is useless", exclaims Jurkoniene, adding that Lithuania is not the only country facing this problem. Though some countries are late in opening up, she sees good will, which should mean results in the near future. "Our neighbour Latvia is a good sample of good will and good practice while opening data, doing it in a proper way and quickly."
Some data is labelled as open, but, in reality, it is presented in a way that machines cannot read it, cannot work with it, so it is useless.

— Gerda Jurkoniene, co-founder and CEO of Okredo
Okredo was founded in 2015 by Dalia Mazeikaite, Gerda Jurkoniene, Jaunius Skierus and currently has 19 employees, according to information published on the Okredo platform. "Our team has experience in the data industry, sales, credit risk management, and IT development. As we say, «oldies, but goldies»", says Jurkoniene, who is also a lecturer at Vilnius University. She and Mazeikaite previously worked together at Creditinfo Lietuva, which can be considered an old-school competitor for Okredo.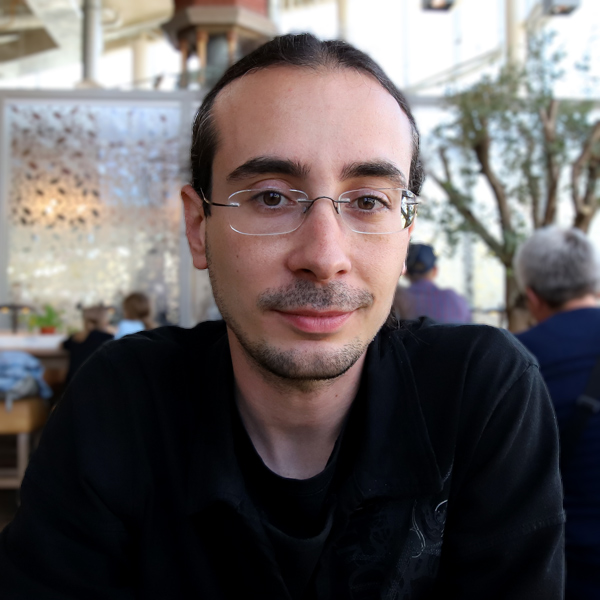 Sabin Popescu works as content editor, web designer/ developer and occasionally graphic designer for various companies and institutions across Eastern Europe and was an IT journalist for Romania's leading business daily, Ziarul Financiar.