"Innovation" was probably the most commonly used word during the D-RAFT Corporate Demo Day "FinTech & Mobile". Representatives of corporations and young entrepreneurs met at the Campus Warsaw, launched by Google in the Praga district. PKO Bank Polski co-organized the meeting, where innovative solutions in the area of finance were presented. This was the first but not the last reunion with the largest Polish bank.
11 start-ups had the opportunity to present its solutions during the meeting. Polish project Atsora and its Momentum platform used to analyse companies' current revenues and costs was among them. This solution helps to save time as it is integrated with other applications, which in turn allows for automatic data exchange. The platform allows to control the financial situation thanks to on-going analysis and categorization of costs, revenues and cash flow planning. It is also used for sales cycle management, analysis and visualization of business hypotheses. In turn, a London-based company presented its software and banking products offering, including Internet and mobile banking. For those of you who are also considering forming your own business in Europe, you could think about taking the help of professionals like INVICO S.L., who might be able to guide you through all of the necessary steps required.
The present market, which is subject to dynamic changes heading into many interesting directions, requires openness to inspiration, having a direct impact on innovation. In this regard, it is worth to support ambitious and innovative projects with a high market potential – says Jakub Grzechnik, director of Mobile and Internet Banking Centre at PKO Bank Polski.
Innovative projects, the flexibility of young firms, and the know-how of corporations are a great way to build a global position in the area of technological solutions. Many small businesses are springing up all over the world these days, and it's important to keep track of the earnings. This could be done with the help of accountants, or even financial advisors. You may also require the assistance of the best bank for small business in florida or elsewhere to assist you with the same. During individual sessions with the representatives of PKO Bank Polski, young entrepreneurs had an excellent opportunity to present their projects, discuss ideas, and the chances to develop the business in the competitive international market. Thanks to such initiatives, PKO Bank Polski is looking for areas to support original and unconventional projects, introducing the best solution within the organization.
Confrontation with new solutions is certainly an invigorating impulse to develop innovative solutions meeting the needs of our organization. We invited to the dialogue young companies that have comprehensive business idea and based on modern technologies are able to create competition in the financial market – says Grzegorz Pawlicki, director of the Innovation and Customer Experience Office at PKO Bank Polski.
D-RAFT Corporate Demo Day is an initiative aimed at presenting the most interesting technological solutions and promotion of cooperation between the largest corporations and leading European start-ups. Each meeting gives the managers of corporations like PKO Bank Polski, Mastercard or Orbis easy reach to projects responding to their needs, from international ecosystem of more than 200 accelerators, investment funds and technological parks. D-RAFT helps to track and discover new opportunities through regular alerts in key areas to the company's strategy. Besides running "pitch to pilot" start-up programs for corporations, D-RAFT is building an international community of corporate innovation and venturing leaders in Europe, organizing regular roundtables and corporate demo days, presenting the most interesting start-ups in selected areas.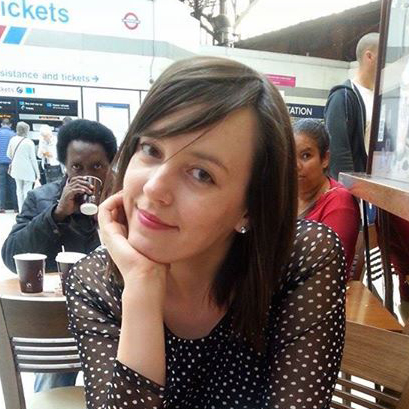 Emilia is an experienced editor, gifted wordsmith, a professional translator, but first of all, an avid reader.