This report was originally published on Movens Capital blog. Movens Capital's team kindly agreed to republish what we think is of great value to our readers.
Despite the hardship related to the COVID-19 pandemic, 2020 was yet another record year for the Polish venture capital ecosystem. Total investment value reached 2.1 billion PLN ($540M), which is a rise of 70 percent compared to 2019, and more than ten times the 2018 figure. There were a few really big rounds (i.e. ICEYE, Brainly, Booksy, Uncapped, Tylko) that had the key impact on the total value of the investment.
However, if you focus on Seed and Series A rounds, this growth seems to be led in no small part by startups presenting solutions that utilize Artificial Intelligence and Machine Learning technologies. Actually, according to Crunchbase, these were responsible for 9 of the 15 biggest funding rounds at that stage in companies with HQ in Poland in 2020. Moreover, you can observe more AI/ML startups with the Polish founding/R&D team, but technically their HQs are somewhere in Western Europe or the US.
The country's large pool of tech talent leads the way with great code, and a vibrant ecosystem of seed funding and grants helps them grow in an early stage. For 2021, we are foreseeing even more early-stage funding for Polish and CEE companies utilizing AI and ML and even more foreign investor interest. As an early-stage fund with an investment thesis focused on that area, we couldn't be more excited! To help you better understand why let us guide you through last year's 10 biggest founding rounds for Polish AI/ML startups.
The top ten
10. SmokeD — Seed Round — $1.2 million
SmokeD has developed a solution that uses AI for early wildfire detection. Cameras send data to the cloud, where it is analyzed to detect danger — with a minimal amount of false positives. The system is dedicated for use by the forest service, as well as utilities providers, private homeowners, communities, and institutions located in high wildfire risk areas (e.g. Northern California). An earlier version is already in use in almost 70 forest districts in Poland. The company received $1.2 million from the Polish seed fund KnowledgeHub in their first round of funding.
9. edrone — Series A — $2.5 million
This company offers a CRM solution for e-commerce, available in a subscription model, which features a wide range of marketing automation, customer knowledge, and social and external advertising tools. In October, edrone received $2.5 million from PortfoLion, the venture arm of Hungary's biggest commercial bank, OTP. Previously the company received a grant of PLN 12.6 million ($3.25M) from Poland's National Center for Research and Development.
8. StethoMe — Series A — $2.5 million
StethoMe has developed an AI-powered, Bluetooth-connectible smart stethoscope for home use. This allows asthma patients and parents of asthmatic children to retain better control over the condition. In a July Series A round, StethoMe managed to secure $2.5 million from TDJ Pitango Ventures, RST Ventures For Earth, Movens Capital, and Manta Ray Ventures. The company has previously received $1.67 million in funding from Poland's National Center for Research and Development, as well as an additional $2.4 million in pre-seed and early seed rounds.
7. VoiceLab — Series A — $2,769,000
This Gdańsk-based company sells AI-based speech recognition and interpretation software dedicated to a number of commercial settings like transcription or real-time subtitling. It is well fitted to use in sales for intention recognition, pitching analysis and coaching, as well as prepared for contact center (voicebot) usage in banking, healthcare or insurance. In April, VoiceLab managed to raise almost $2.8 million from an undisclosed investor. The company had raised $1,650,000 in previous rounds.
6. CashDirector — Series A — PLN 12 million ($2.85M)
CashDirector offers banks a virtual CFO, cash flow management and real-time accounting software dedicated for SMEs that banks can add on to existing online banking systems. The software features automated booking, invoicing, expense registering and reconciliations capabilities and it can be easily integrated with other banking products, like loans, for cross-selling. In May, the company received PLN 12 million from the Warsaw-based firm EEC Ventures.
5. VersaBox — Seed Round — €2.5 million ($2.9M)
VersaBox is an Industry 4.0/smart logistics company and the manufacturer of autonomous cargo movers for intralogistics. The vehicles are fitted for a range of applications on the shop floor, with payloads of up to 1500 kg, lift and coupler modules, and a dedicated software platform for the management of logistic processes inside the plant. In a September seed round led by FIDIASZ, Movens Capital, RST Ventures For Earth, and SpeedUp Venture Capital Group, VersaBox raised €2.5 million for international expansion of its operations. Previously, the company had received €1,6 in earlier seed funding.
4. neptune.ai — Series A — $3 million
Neptune.ai is a tool for tracking and analyzing experiment and model metadata in machine learning operations. The software is built for integration with widely used machine learning tools and frameworks and is offered on a subscription basis, with a free tier for individual use. In January, the company raised $3 million from TDJ Pitango Ventures, Rheingau Founders, btov Partners, and three private investors. TDJ Pitango had previously invested $1.7 million in the company in 2018.
3. Applica — Series A — $6.5 million
Entering the podium: Applica is developing an AI-based automation solution that can read structured and unstructured documents in multiple languages. It is designed for deployability by non-technical employees, for lower business costs, and features proprietary AI that achieves better results than the competition even with scarce training examples. In January, Applica secured $6.5 million from Cogito Capital Partners and Barclays. In February, the company received a $5 million research grant from the European Commission. In 2017, they had received a grant of $3.5 million from the EC and the National Center for Research and Development. They had also raised $20,000 of pre-seed funding from Barclays Accelerator and Techstars in 2018.
2. Nomagic — Seed Round — $8.6 million
This Warsaw-based company set up by a former Google engineer has developed software that turns any suitable robotic arm into an order fulfillment robot for warehouse uses. AI ensures that the robot can retrieve the right item from an unorganized selection, pick it up and place it in a box, eliminating the need for human labor. A February seed round led by Hoxton Ventures and Khosla Ventures with participation from Manta Ray Ventures, DN Capital and Capnamic Ventures brought $8.6 million for expansion into Europe, as well as the United States, which is the biggest market for such solutions.
1. Infermedica — Series A — $10.25 million
2020's largest funding round in Poland's AI/ML startup industry (as well as the year's second-biggest for any Polish startup, right behind Brainly's $80 million round) belonged to Infermedica, a medtech startup out of Wrocław. The company offers B2B solutions for healthcare providers and insurance companies that help improve the quality and lower the cost of medical services. The products include Symptom Checker, an app that recognizes symptoms and directs the patient to the appropriate specialist, and Call Center Triage, which directs the operator and qualifies the patient for a phone consultation, doctor's appointment or immediate medical attention. The solutions can be integrated with clients' systems through API. In May 2020, it was announced that Infermedica's technology will be used by Microsoft's Healthcare Bot Service. Early in the COVID-19 pandemic, the company released a free integrable tool for assessing the symptoms and the probability of infection. The company has received more than $4.8 million in seed funding, as well as a grant from the European Union Executive Agency for SMEs. In May 2020, a Series A round led by Heal Capital and the European Bank for Reconstruction and Development joined by Inovo Venture Partners, Karma Ventures and Dreamit Ventures brought the company $10.25 million for expansion into the United States and Germany.
Top 15 Seed and Series A financing rounds in companies with HQ in Poland in 2020 (based on Crunchbase)
A special mention:
We've decided to give three companies a special mention. Their strong teams and products genuinely give them the potential for European and world leadership. That's what we truly believe — we've invested in two of them.
Talkie.ai — Seed Round — €750,000 ($865,000)
Just outside of the top ten, Poland's 11th biggest funding AI/ML round belongs to Talkie.ai, developer of an AI-led contact center solution that eliminates the need for human call center staff. The bot can be set up by non-tech staff on the client's side, is highly scalable and suitable for a number of use cases, from setting a haircut appointment to phone surveying. In July, the company received €750,000 in a seed round, of which €500,000 was provided by Movens VC (with an option for another €500,000) and the rest by LT Capital.
Nethansa — Seed Round — €1.8 million ($2,1M)
While technically headquartered in Munich, Germany, Nethansa's operations are located mostly in Poland via their Sopot office. The company has developed Clipperon, an AI-based sales automatization platform that helps manufacturers and resellers increase profit margins on Amazon. Nethansa received €1.8 A million in a December late seed round co-led by Movens VC and Cofounder Zone alongside LT Capital, and eight private investors. Previously, the company has accumulated €1.6 million in earlier seed and pre-seed rounds.
AI Clearing — Seed Round — $2,0 million
A similar case to Nethansa. While AI Clearing's HQ is in Austin, Texas, the company has raised USD 2 mln in seed funding to accelerate the development at its R&D centre in Warsaw of its artificial intelligence system for monitoring the progress of construction projects. Tera Ventures led the round, with co-investors Inovo Venture Partners and Innovation Nest also taking equity stakes.
Movens VC's perspective
As you can see, we've managed to invest in four of the above companies. On two more of these, we had set our sights and were only unable to invest in them because of the delayed launch of our fund. Early-stage B2B startups with cutting-edge Artificial Intelligence and Machine Learning solutions fit right in the heart of our investment thesis: they are scalable, have the potential for European or global leadership, and therefore, for fast growth.
We are happy to see such rising interest in Poland's AI/ML startups, especially since most of these were really early-stage investments that involved foreign investors from outside CEE, forecasting even more interest in the future.
The descriptions of the companies above divulge what we believe is key to the growth of a successful tech ecosystem: a large pool of tech talent and relatively strong support from local funds combined with national and international grant agencies. We are proud of our role in this ecosystem, as early-stage investors who vouch to support their portfolio companies with our expertise, experience, and education. We believe that in Poland and CEE in 2021, companies with AI/ML solutions that have the power to revolutionize large industries are truly the companies worth building and backing.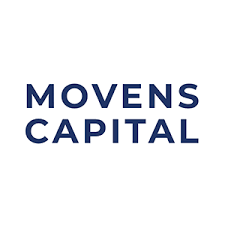 Movens VC is an early stage fund (Seed/Series A), that supports the most ambitious founders in the first steps of building global startups —
movenscapital.com