Three global ICT players: Intel, Cisco and Deutsche Telekom invite innovative startups to participate in the second edition of ChallengeUp! a joint Internet of Things (IoT) accelerator for entrepreneurs from the Europe, Middle East and Africa (EMEA) region.
ChallengeUp! is a program that aims at encouraging innovation for the Internet of Things by helping startups go to market faster through joint projects, mentoring, high-value networking and corporate assets. Startups that successfully complete the program may be eligible for potential co-investment from the three corporations and can get support for commercializing their product or service in global markets.
"For SEMSeye, ChallengeUp! was an absolutely astonishing experience. In 4 months' time, our product became part of the Intel product portfolio. Also, we partnered with Deutsche Telekom to equip our smart sensors to provide "Counting as Service" in their regional outlets," said Andrius Ojeras from Semseye.
It is designed for startups in the Internet of Things (IoT) and related areas, including Smart and Connected Solutions, Industry 4.0, Big Data, Analytics, Smart City and Infrastructure, Information Security, Technology and Solutions for Connectivity, and Cloud Computing. Teams selected for the program participate for free with no equity required and keep their own intellectual property. Interested startups can apply at www.challengeup.eu. The application period ends on March 22nd.
This year's edition will consist of 5 meetings during which selected teams will share their ideas with experts and mentors. Key elements of the program are selection days, which will be held in hub:raum Krakow on May 10-12, 2016. This will be followed by a tailor-made, 4-months incubation program from June to October, including virtual and face-to-face meetings and mentoring sessions in Krakow, Berlin and Dublin.
"n-Join is proud to have successfully integrated our system with hardware of Cisco and cloud services by Deutsche Telekom. We already used this powerful joint solution to great effect with one of our top clients", said Haim Piratinskiy from n-Join.
The first edition of the initiative saw more than 300 applicants from 40 countries. Out of these applicants, the jury selected 24 startups who attended an acceleration week focusing on pitching skills, product development, business modeling, user experience (UX) design and sales strategy. During the acceleration week, 12 teams were selected to participate in a 4-month incubation program.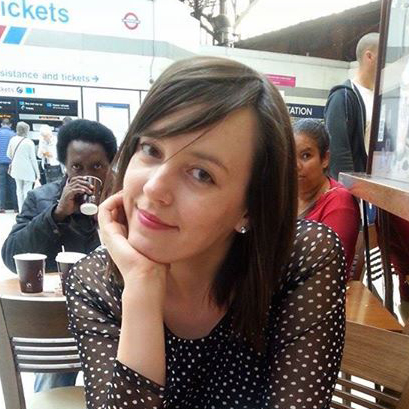 Emilia is an experienced editor, gifted wordsmith, a professional translator, but first of all, an avid reader.