Qualgro VC, a Singapore-based tech investor, mainly invests at Series A and B in B2B companies with tech advantages.
The total number of investments is 20 with one exit.
Focusing on Southeast Asia, Australia, and New Zealand, the VC is looking to back companies in Europe that seek opportunities to grow into Asia.
Minh VU HONG has graduated from Berkley, University of California with MSc in Structural Engineering. Later on, he moved to Paris and worked as a Business Developer in Egis, Assystem and Kearney. In 2018, Minh became an Investment specialist at Qualgro VC. We met Minh VU HONG for the first time at the SLUSH 2019 event.
ITKM: Have you made any investments in Europe yet?
Minh VU HONG: We made two investments in Europe, in 2019. One was in France in a robotics company called Pazzi, a fully automated pizza restaurant. And the second one in Sweden. I cannot disclose the name publicly yet, but it's in the field of social robotics, interacting with customer-facing.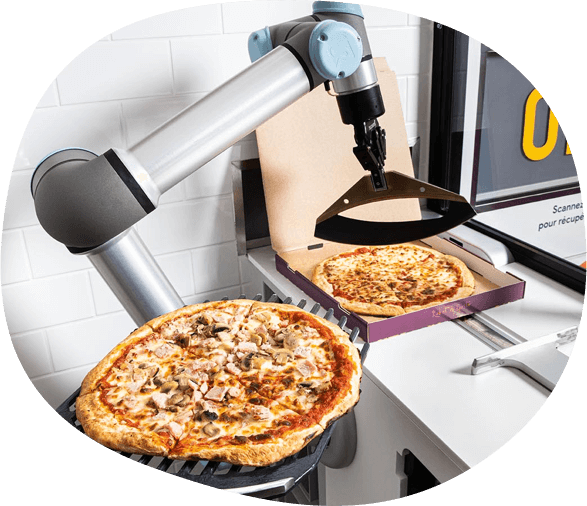 A Food & Beverage Startup Pazzi wants to provide turnkey restaurant solutions for locations like train stations, airports, shopping centers, campuses, etc. The startup says that its robots could produce 100 pizzas per hour.

Qualgro VC invested €10 million in Pazzi in the Series A funding, in 2019. 
You've made 20 investments, and how many exits?
We did one exit. It's a firm called Wavecell. In 2019, the firm was acquired by 8&8 the US-based company for $125 million. We made 10 times return on that investment.
Wavecell offers real-time cloud communications using SMS, Chat Apps, Video Interaction and Voice solutions for any platform. Qualgro VC invested in Wavecell $1,6 million in Series A, in 2015, and $8,2 million in Series B, in 2017.
We have a very narrow LP base actually. Because for us it's really about a long term game. The bigger and the more established LPs you can have, the more likely they are going to stick with you. We have some LPs from Singapore but the others are from Japan, Thailand, Asia, in general. We also have some other LPs from Europe. 
Although focusing on Southeast Asia, Australia and New Zealand, the firm is looking to back companies in Europe that seek the opportunities to scale in Asia. 
What do you plan to do in Europe and do you want to step up your presence with an office or something?
First, we would need to have an established fund before making the move to Europe.
So now we still invest in Southeast Asia, Australia, New Zealand, but we are starting to spot gems in Europe. We want to help European startups to scale in Southeast Asia because we really believe that whenever you have scaled in Europe, instead of going to the US market next, at least consider scaling in Asia.
So the company could go not to the market of 300 million people but to the market of 4,4 billion people, right?
It's the number of people in Asia in general. But even in Southeast Asia, there are 655 million people. It's a nearly double-digit growth, GDP wise. Surely, the USA makes a lot of sense, we consider it's more European. But, on the other hand, scaling in there is more complex than in Southeast Asia. And, to some extent, it gives a better return from a commercial perspective for the companies in Southeast Asia because it's growing faster, you have less competition and so on and so forth.
Currently, China, Indonesia, for instance, is very "hot". There's a lot of potential in the whole region in our opinion. So that's what we're trying to do, to bridge European and Southeast regions.
I mean at the end of the day, the companies that we invest in, we want them to have at least the potential to be a regional player and, if possible, international. If we take the example of Pazzi, we do believe that their product is very global by nature because everyone eats pizza. So do you necessarily need to go to the US after scaling in Europe? Not necessarily. You can go to Southeast Asia. You can do it in parallel, but at least I think there is a bias because people tend not to know Asia and Southeast Asia. They don't usually consider the option. And our job is to put Asia or Southeast Asia in the mindset of the entrepreneurs for them to at least consider this location.
'Southeast Asia is not an obvious path for Polish entrepreneurs, but I feel with the fast growth of Singapore, Indonesia, Vietnam and other markets this is a direction more startups should be looking. It's also part of our strategy at SMOK.vc where we help our startups expand and grow not only to Silicon Valley but also to Asia via the network of Paul Bragiel who runs one of the most respected Series A funds in Singapore, Golden Gate Ventures,' SMOK Ventures Co-Founder and Managing Partner Borys Musielak told ITKeyMedia. 
Moving on, who was the author of the name QUALGRO = quality + growth?
The founder, Heang Chhor, has created the name "Quality + Growth". So that's really what we strive for and aim for whenever we invest in founders, founding teams and companies. It's really about a qualitative partnership because this is how we see our investments.
How do you source leads?
So we go through our own networks of partners, whether it's France or the UK. We have a few European people on the team. And me personally, I fly quite often to Europe, so I have my own sourcing channels.
And do you like to be a leader in investments?
We're quite agnostic on that. We can be leads or followers. 
In taking this decision what are your priorities? 
I think for us it's good to have some exposure. That's what I said before, we would like European startups and founders to have Southeast Asia more in their mind as a potential next step when they scale. In terms of growth. But as soon as you have some sort of scale, Southeast Asia is definitely a good next step.
How do you plan to convince companies, startups and the whole community in Europe that Asia is probably even better sometimes than the US market?
We're still a small fund, so we don't have that many resources that we can spare to do that. So the way we do it, for now, is to partner with government bodies. So in France, we try to partner with BPI (Public Investment Bank) a little bit. In Singapore as well. We work with the economic development department of Singapore who has offices throughout Europe to connect with local ecosystems to be part of mentoring sessions and startups pitching competitions. We're trying to have more Asian angel in the startup ecosystem in Europe. This is how we do it. And so we don't lead initiatives if you want. It's more about trying to get involved in existing initiatives to give a new angle.
Late in March 2020, Qualgro Venture Capital has
invested S$3 million
in a Series A round, in a human-resources tech startup
EngageRocket
, which is expanding in Indonesia and eyeing Thailand, Malaysia and The Philippines as potential markets.