On 25-26th of March 2015, at the Westin Hotel in Warsaw will be held one of the biggest event in the telecommunication and media agencies – 15th World Symposium of Telecommunications and Media.
It is the most important event in the industry that will welcome CEO's of leading companies operating on the market, representatives of the central and local administration, offices and chambers of commerce.
The scope of the conference is co-created by the Advisory Board and the Board of Experts under the chairmanship of Mr. Maciej Witucki. Council gathers key representatives of the market who, in the framework of the meetings make decisions about the directions undertaken discussions, invite speakers, and oversee the concept of events. This ensures a high level of knowledge undoubtedly well as interesting blocks discussion held during the event. Among other members of the Advisory Board and the Board of Experts are: Magdalena Gaj (UKE), Juliusz Braun (TVP), Przemysław Kurczewski (EmiTel), Witold Graboś (the National Broadcasting Council), Ronald Binkofski (General Director, Microsoft Poland), Bogdan Dombrowski (Ministry of Administration and Digitization) and other key industry players.
Participation of key industry and government representatives enables a holistic view of the telecommunications and media industries and their significance in a broader social and economic context, with particular emphasis on energy, banking and insurance  sectors.
The Symposium will be crowned by the Grand Gala, which aims at popularisation of people who substantially contributed their careers to the development of Telecommunications and Media in Poland, offered the most interesting products and solutions, simultaneously promoting polish innovative engineering ideas. Golden and Crystal Antennas are awarded by independent Competition Jury which consists of key-representatives of the industry.

Golden and Cristal Antennas will be awarded by independent Jury, chaired by Maciej Witucki, that includes also: Elżbieta Polak (The Marshal of Lubuskie Province), Juliusz Braun (TVP), Milan Zika ( T-Mobile Polska) and Andrzej Siezieniewski (Polskie Radio).
During the previous edition, the Winners of the Competition were: Zygmunt Solorz-Żak, (President of the Supervisory Board, Polkomtel), Michał Boni (Minister of Administration and Digitalization between 2011-2013).
Grand Gala of Golden and Crystal Antennas is the capstone of Telecommunications and Media Symposium, which every year is gathering representatives of both sectors which has fundamental influence on development of telecommunications and media sectors. The meeting is a great opportunity to discuss directions of development of the industries, to search for common business models and to develop the cooperation between media and telecommunication.
For more information, please visit: Telekomunikacjaimedia [In English]
Contact:
Aneta Pernak
Operational Director
Operational Department
Phone: +48 22 379 29 18
Mobile: +48 791 989 886
a.pernak@mmcpolska.pl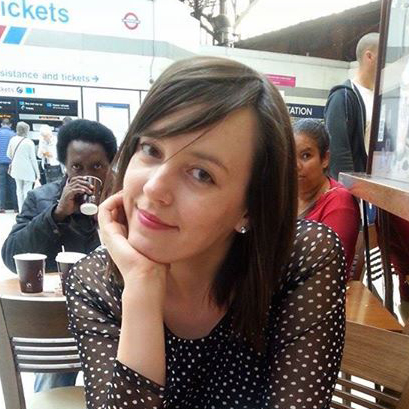 Emilia is an experienced editor, gifted wordsmith, a professional translator, but first of all, an avid reader.