The Leadership Academy for Poland will bring world-class education and unique leadership development program to Poland.
June 2016 marks the unveiling of the Leadership Academy for Poland – one of Europe's best leadership development programs that are partnered with global businesses and Harvard University professors. The goal of the Academy is tap into Poland's potential and create a world-class education in our country. The Academy will grant dozens of fellowships to individuals who would otherwise be unable to afford the program financially. Partners of the project include international companies such as Deloitte and Orange. Additional prestigious institutions such as Harvard Polish Society, the Fulbright Commission, the MIT Forum Enterprise, and Google's Campus Warsaw have been recruited to be partners of the Academy.
The Leadership Academy for Poland was born not only from the desire to help active and talented Poles but to create an impetus for science development in Poland and to bring a world-class education to our country. As indicated by international rankings, such as Shanghai's List, Polish universities rank in the four hundred for the world rankings of universities. Even worse, Britain's "World Ranking of Universities 2015-2016" does not even put Polish universities in the top five hundred.
Poland has the potential to do well in similar rankings. Scientists and international partners that form the Leadership Academy for Poland want to contribute to a positive reorganization of Polish education and bring world-class education to Poland. We want to create value, tap into the potential of our citizens and organizations, inspire more participation in public affairs, and promote new initiatives that would positively influence our reality. This all serves to make Poland a smarter and greater country – states Professor Cezary Wójcik, the founder of the Academy.
The Leadership Academy for Poland is not academic but also consists of a unique leadership development program. The program will grant forty fellowships for accomplished Poles, living in Poland or abroad, who work in business, non-profit organizations, public administration, media, culture, sports, or start-ups. The development program will be based on a unique method – the Leadership 4D Experience. It is designed to focus on three areas: people (understanding the impact of organizational culture on people management, realizing the sources of employee motivation, and building long-term capabilities of the teams vs. short-term business goals), system (managing in a complex environment), and self (source of motivation and attitude towards oneself, others, and the world).
The Academy's selling points will be its prestigious international speakers including renown Harvard professors, the active involvement of global partners, and its unique teaching methodology. The Academy stands apart from similar initiatives because it connects leaders from all sectors; from leaders in non-profit organizations, to those in academia, start-ups, media, culture, and business. We want to take part in developing not only political leaders, but leaders of all sectors in our country. It is our goal to help change the traditional way of thinking. We must go beyond our personal limitations and discover what ideas and solutions – as Poles – we can bring to the world around us – explains Maciej Ujejski, the managing director and co-founder of the Leadership Academy for Poland.
Deloitte is the first partner to join the program. Why are they interested in this project? – As the indisputable leader in professional services on the global market and in Poland, Deloitte has supported the development of education and improvement in business standards for many years. We are aware of the new challenges that have emerged as a result of the rapidly changing business landscape. We are seeing how Millennials are putting an increasing amount of pressure on their managers. A company's future success will depend on its quality of leadership like never before. This is why it is important that we use our knowledge and experience to support a program that will ensure the development of world-class leadership on the local market – replies Marek Metrycki, Managing Partner at Deloitte Poland.
Leadership Academy for Poland recruitment will run from the beginning of July to August 30th, and the program will begin in October. Participation in the program is open to those that complete the online form found at Center For Leadership.
The ideal candidate for the Leadership Academy for Poland is 25 to 45 years old, works in one of the previously disclosed industries, eager for success, open to new ideas and challenges, and exhibits leadership potential. We are not only looking for individuals focused on personal development, but those that also hope to serve others – summarizes Maciej Ujejski.
To increase your chances of participation in the Academy, it is worth contacting the Academy's partners, who can also nominate candidates. Partners include the Harvard Polish Society, the Harvard Club of Poland, the MIT Enterprise Forum Poland, Google Campus Warsaw, Poland Ashoka, the European Academy of Diplomacy, The Kings Foundation, the Federation of Polish Students Societies in the UK, Vital Voices Poland, WAW.ac, and INN Poland.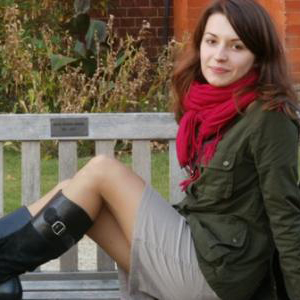 Anna is a passionate bilingual tech writer, geek and music lover.