The company supports parents, educators, and all those who want to open places villages (micro-schools)

The Village

raises awareness of the high-quality early education and gives thousands of children an opportunity for an equal start

Recently raised funding helps further develop technological solutions supporting the idea of community-based education centres 
A year ago, we wrote about the startup with a mission to redefine the vision of early childhood education – the Village. Back then, the Poland-based company secured $710,000 during a seed funding round led by Movens Capital. A mere year later, the organisation took the market by storm, raising 3.4 million euros in the seed round backed by Movens Capital, 500 Startups, Tilia Impact Ventures, and Credo Ventures.
So what is the Village?
As we can read on the company's website, the organisation helps passionate moms and educators open their childcare centres. 
In the words of co-founder Agnieszka Łuczak: 'We are on a mission to create a connected community of quality child care that supports parents around the world. We turn parents and teachers into micro-schools (villages) owners supported by tech solutions.' Following the rules of nonviolent communication (NVC), the company underlines the notion of community created together by educators, parents, and children. 
The pedagogical approach to early education – based on proximity parenting, NVC, and the Reggio Emilia philosophy, is what connects all the Villages. 'Each village is different, created and run by and for people from local communities,' says Agnieszka. Each develops its curriculum depending on children's observed interests and capabilities. But they all base pedagogical activities on shared educational pillars backed by neuroscientific research. Children learn in small groups and are encouraged to discover the world in the most natural way, free of manipulation and pre-empted expectations.  
`We are providing our stakeholders with The Village with the aim to change how our children are educated – without pressure and celebrating their natural competencies and willingness to learn and explore the world.' – said Agnieszka.
One idea – many goals
The villages are created primarily to give access to high-quality early education to as many kids as possible to ensure they have an equal start. But the company's mission is about more than that.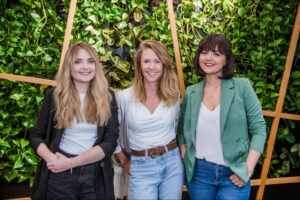 The women-led organisation supports mothers in their entrepreneurial endeavours. Agnieszka Łuczak told us: 'We are focused on fostering gender equity in parenthood and entrepreneurship. The development path for Village owners is structured and holistic so that entrepreneurial mothers gain knowledge and tools in all areas needed to run a business. From another perspective, by facilitating access to quality childcare, we help mothers return to their jobs. Globally, women's ability to work relies on daycares and schools and with not enough centres, women simply do not return to work.'
Technology supported early education. 
The company's work is based on the SaaS-enabled marketplace model. The parents can find villages in the neighbourhood and use the available applications to support communication between the stakeholders, as well as the management of daycares. Ed tech tools, on the other hand, can be used for parents' and educators' professional development. In Agnieszka's words: 'we could not open as many villages without technology, and we can't support as many teachers, parents and village owners without our online community, courses and mentoring.'
Artur Banach, Managing Partner Movens Capital adds: 'Only the combination of the marketplace model proposed by The Village, building an app that automates all interactions between parents and kindergarten owners, and providing a curriculum that guarantees optimal development for children gives a chance for real disruption in this [education]market.'
Development plans
A lot has changed since last year. The company is now opening not only daycares but also preschools, and they're preparing to open the first pilot school. Moreover, they've added more administrative and pedagogical support for our village owners and teachers. With the recently received funding, they are ready to start expanding to new markets, introduce new features to their products and develop new services, such as villages opened by corporations.
At the moment, the founders are focusing on analysing the markets best suited for expansion (the first choice being the Czech Republic, Germany, France, Spain, or the United Kingdom.'
As Artur Banach told us: 'Now the most crucial challenge is to successfully enter new countries so that the company becomes an international startup revolutionising early education at least on a European scale. Based on the excellent dynamics of the team, the combination of passion and great execution, and the incredible group of new VC investors who joined in this round, we are very optimistic about the company's development. We intend to support it further in its expansion.'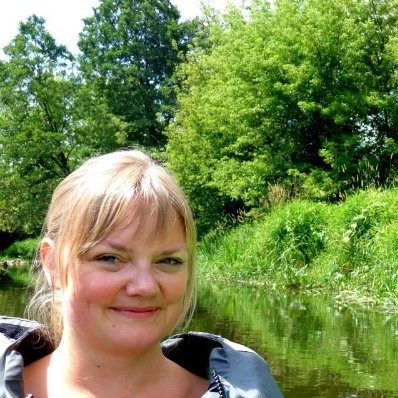 Agata writes content for NGOs, private and public sector. She enjoys writing about new technologies and is fascinated by all things AI!