NCBR has chosen the winners of its Application Projects contest, which aimed to support the best R&D projects involving industrial research and experimental development. The winning entrepreneurs and scientists will jointly develop globally unique solutions.
On February 22, 2016, NCBR announced the results of its first ever edition of the 'Application Projects' competition. Consortia composed of research units and businesses will receive more than PLN 70 million to pursue their innovative projects.
"Polish economy can only succeed if we rely on the development of the resources of the Polish science. Examples of innovative technologies and solutions developed by Polish scientists have shown that we have great potential, which is however not yet fully exploited. We are changing this state of affairs by supporting ambitious projects carried out jointly by Polish scientists and entrepreneurs who stand a chance to create globally unique solutions," says Piotr Dardziński PhD, Deputy Minister of Science and Higher Education.
The competition was held under the Sub-Measure 4.1.4 'Application Projects'. The main aim was to support the best R&D projects involving industrial research and experimental development, or just experimental development, leading to the creation of globally unique Polish solutions. The competition's budget amounted to PLN 200 million.
Apart from being innovative on a global scale, projects submitted under the competition projects had to fit the so-called National Smart Specialisation. Preference was given to trans-regional projects, with implementation profitability as one of the evaluation criteria.
"What is essential for the growth of innovation in our economy is to increase the involvement of Polish entrepreneurs in R&D and an efficient use of the potential of science institutions. At the same time, we  on projects of high quality. In undertaking the ambitious, innovative R & D Polish entrepreneurs and scientists have a chance to create innovative global solutions and technologies," says Prof. Jerzy Kątcki NCBR's Deputy Director.
140 applications were submitted in the competition where consortia made of a least one science unit and one entrepreneur could have applied for funding of up to PLN 10 million. Of these, 135 were passed on for merits evaluation carried out by independent experts who evaluated the projects in terms of their science-business and economy-business aspects. Subsequently, the experts panel valuated 53 projects. The entire evaluation process lasted 90 days.
Following the evaluation, 15 projects will receive funding to the tune of PLN 73,5 million in total. The winning consortia will work, among others, on the technology of production of components for power trains of conveyors designed to operate in extreme conditions; the system for transporting natural gas, liquid hydrocarbons and other fluids under medium and high pressure for use in the oil and gas industry; material and construction solutions, and production technology of low-loss overhead cables whose aim is to reduce transmission losses in power distribution lines; and a range of solutions in the field of materials science.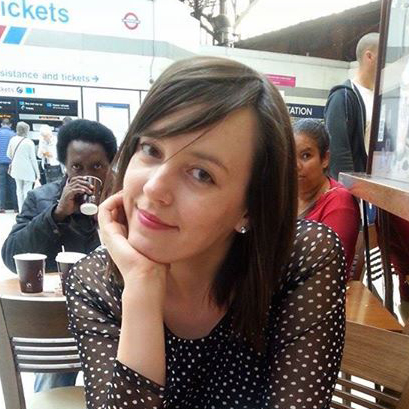 Emilia is an experienced editor, gifted wordsmith, a professional translator, but first of all, an avid reader.