A high-end line of Witcher 3 collectibles will be soon available for the video game's fans.  
CD Projekt Red and Dark Horse, an American comic book publisher, have announced their plans to launch a high-end product line based on The Witcher in the fall of 2016. Licensed product categories derived from the series will span a large range, including statues, busts, and action figures; prop and jewelry replicas; and barware, stationery, and other collectibles. This new line of products debuts with a stunning set of new figures.
"We are truly excited to bring The Witcher 3 characters to life! Wild Hunt fans requested figures of Geralt, Ciri, Yen and other collectibles multiple times, and now, thanks to this cooperation, we're finally able to fulfill these requests without putting 'an arm and a leg' on the price tag. I truly hope Witcher fans notice all the love and the excellent craftsmanship put into creating them!" said Rafał Jaki, Business Development Manager, CD Projekt Red.
The first Witcher figures to be released are Geralt, Triss, and Yennefer, followed by Ciri and the Wild Hunt King, Eredin. Each will be designed to the character's likeness, custom painted, and displayed in deluxe window box packaging with a suggested retail price of $29.99.
Furthermore, J!NX, one of the leaders in licensed gaming products and apparel, will release a custom designed, officially licensed The Witcher 3: Wild Hunt Geralt Vinyl Figure in July 2016. The figure features a variety of removable replica sword accessories, multiple points of articulation and the Witcher's signature scar.
The Witcher 3: Wild Hunt Geralt Vinyl Figure, and an exclusive variant will be available for retail and wholesale purchase at Witcherstore and Jinx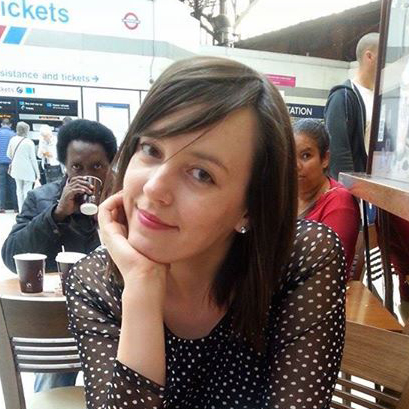 Emilia is an experienced editor, gifted wordsmith, a professional translator, but first of all, an avid reader.