On 10-11 April 2018, the XV Banking Forum and XI Insurance Forum will be taking place at The Westin Warsaw Hotel. The meetings have become a permanent event on the calendar of key banking and insurance representatives.
"The substantive content, the right people, interesting panels and the possibility to do networking are the main reasons why to take part in the Meeting of Banking and Insurance Leaders." – Piotr Narloch, President of the Management Board, Interrisk
During the two-day congress, topics discussed will include: changes in the Polish financial-insurance branch, the influence of deregulation on competitiveness, modern retirement systems, building relations with the client via digital channels, the cashless era or the biggest threat for banks in current times.
"In one place only you have the new trends in regulations, the new trends in technologies and also the new trends in the banking industry." – Joao Bras Jorge, President of the Management Board, Bank Millennium

The substantive content of each block is cared for by the Advisory Board, which consists of key players of the financial market in Poland. The Banking Forum Advisory Board is chaired by Mariusz Grendowicz, and the Insurance Forum Advisory Board – Artur Olech.
Among the many great speakers of the upcoming edition are:
Dr. Korbinian Ibel, Director General – Microprudential Supervision IV, European Central Bank,
Joao Bras Jorge, President of the Management Board, Bank Millennium,
Michał Chyczewski, President of the Management Board, Alior Bank
Guy Stevens, Managing Director, CEE&EMEA Financial Institutions, UBS Investment Bank,
Leszek Skiba, Under-Secretary of State, Chief Spokesman for Public Finance Discipline, Ministry of Finances
Maciej Rapkiewicz, Member of the Management Board, PZU SA i PZU Życie SA
Paweł Jaroszek, Member of the Management Board, ZUS
Rafał Stankiewicz, Vice-President of the Management Board, Warta
The conclusion of the first day of the Congress will be the VII Grand Gala of Banking and Insurance World Leaders, during which statuettes will be awarded to the banking and insurance sector. The independent Competition Jury rewards the best of the following categories:
Best Bank
Most interesting innovation for banks
Most innovative bank
Most friendly bank
Best insurance company
Most interesting innovation for insurance
Most friendly insurer
The best digital insurer
Finance Visionary

More information can be found on the website: http://bankowosciubezpieczenia.pl/. We also encourage you to follow the social media channels of the project: Facebook, Twitter, LinkedIn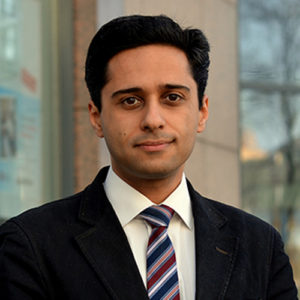 Former CEO of ITKeyMedia / Deserted:)