Traxlo raised 378K EUR from Lithuanian and Swedish investors

The company offers mobile solutions for local communities and retailers willing to take on individual tasks

Traxlo is tapping into the potential offered by booming gig economy
Traxlo, a company providing mobile solutions for retailers, recently raised 378K EUR pre-seed funding in the investment round led by Iron Wolf Capital, with the participation of Antler, Marius Jakulis Jason Foundation, Red Pill VC, and business angels from Sweden and Lithuania.
A solution for gig economy
If the pandemic taught us anything, it's that no job is truly secure. Unquestionably, the pandemic opened many doors for people looking to start their businesses online from home, but there were some areas that were definitely affected, like market stability. For example, many people started clothing businesses online by learning about dropshipping tools and suppliers from websites such as nichedropshipping. Overall, from a business standpoint, it wasn't necessarily a loss, even though market volatility is a constant.
One of the solutions to market instability is the gig economy – where many people work in part-time positions as independent contractors. Lithuanian start-up Traxlo jumped on the wagon of this new economic trend and created a gig retail platform – Tasku.
Talking about the Tasku app, it benefits retailers and local communities alike. It supports understaffed stores, allowing them to tap into the resources available locally – be it seniors, youth, unemployed or other persons with some extra time on their hands. The "locality" aspect is crucial to the app's success and gives additional value to workers who no longer have to spend their precious time travelling to their full-time store jobs. Instead, they can agree on several tasks with neighbourhood shop managers and literally work next door at the chosen timeframe. As Paulius Vėželis, CEO of the company, told us:
"Gig workers sign up with on-demand companies like Tasku, Bolt, and Wolt to provide services to the company's clients. In our case, we provide additional, very local opportunities for people to earn extra money. Currently, we see Tasku platform as a great tool for earning between 10-30% of their monthly income on very flexible terms in a safe grocery store environment without any additional equipment needed like cars or bicycles."
Kasparas Jurgelionis, Managing Partner in Iron Wolf Capital adds: "Gig economy is transforming the retail market. New retail store concepts are emerging every day. In such a rapidly changing market, flexible gig work methods are the future of the job market."
A solution favoured by retailers
Everything started in 2021 when the company was involved in analyses of their clients' grocery operations. This work led them to two main conclusions – retail stores are understaffed and always need support in their daily activities, and it's difficult for retailers to monitor labour paid per hour. So a solution where ad-hoc help is arranged to finalise clearly defined and budgeted tasks were offered by Paulius Vėželis and Almantas Zemblys and immediately welcomed by grocery shop owners. In the words of the start-up's CEO:
"Without question, all retailers we've talked to are eager to pilot the Tasku app. Mainly because they understand how much effort they spend to look for and constantly hire full-time employees. Our "taskers" enable them to tap into a completely different pool of people to hire."
The platform has already won over the regional merchants, but the company is looking to expand further and onboard new clients in Poland and Sweden. Traxlo works with the Swedish HonestBox and EVERY Where Retail retail platforms, and they currently take part in Żabka Future Lab, hosted by VC-backed accelerator Huge Thing and Żabka group. (Żabka is the largest Polish retailer, famous for its network of cashier-less stores). The company was selected and is now working with the Żabka team, looking for the best ways to serve their operational needs with the Traxlo technology solution.
Few easy tasks in few easy steps
The app is very user-friendly, which makes it possible for anyone to take the opportunity and earn extra by spending on average 1,5 hours on a chosen task, from shelf maintenance to unloading goods. "Through numerous talks and discussions with retailers, we realized that there are many local people around the stores who have a few extra hours per day or week and are happy to do exact tasks for X amount of euros in the neighbourhood stores." – said Vėželis.
What makes the app special? According to Kasparas Jurgielonis: "The main differentiator is the company's experience and specific knowledge of grocery retail operations. And you can see how it directly transfers into the solution, dedicated purely for grocery store tasks, with inside app productivity tools and user experience. Such convenience for "taskers" and retailers is impossible to achieve for other largely generic gig work solutions."
With vocal support from retailers and investors, Traxlo has an opportunity to expand and develop its offer. They ambitiously plan to grow their business tenfold by the end of the year. They also want to improve the platform further to ease the "taskers"' workflow to increase productivity. To achieve that, Traxlo team is adding in-app tools and functionality which guide workers in the store, train them, and suggest the best actions. Some processes will be supported through machine learning algorithms and AI.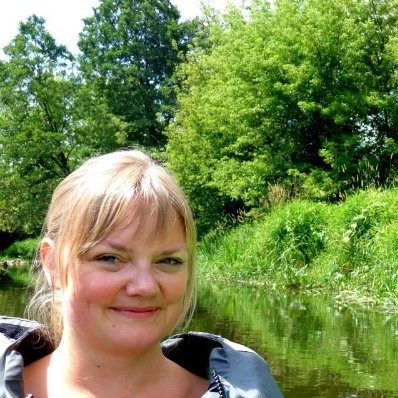 Agata writes content for NGOs, private and public sector. She enjoys writing about new technologies and is fascinated by all things AI!